Amazon said it would no longer host a third-party online marketplace or provide seller services in China. Effective July 18 the company will shut down its retail operations in China. After a decade of trying Amazon is giving up in the one market it failed to grow.
"We are notifying sellers we will no longer operate a marketplace on Amazon.cn, and we will no longer be providing seller services on Amazon.cn effective July 18," the company said in an email sent to multiple publications. "Sellers interested in continuing to sell on Amazon outside of China are able to do so through Amazon Global Selling."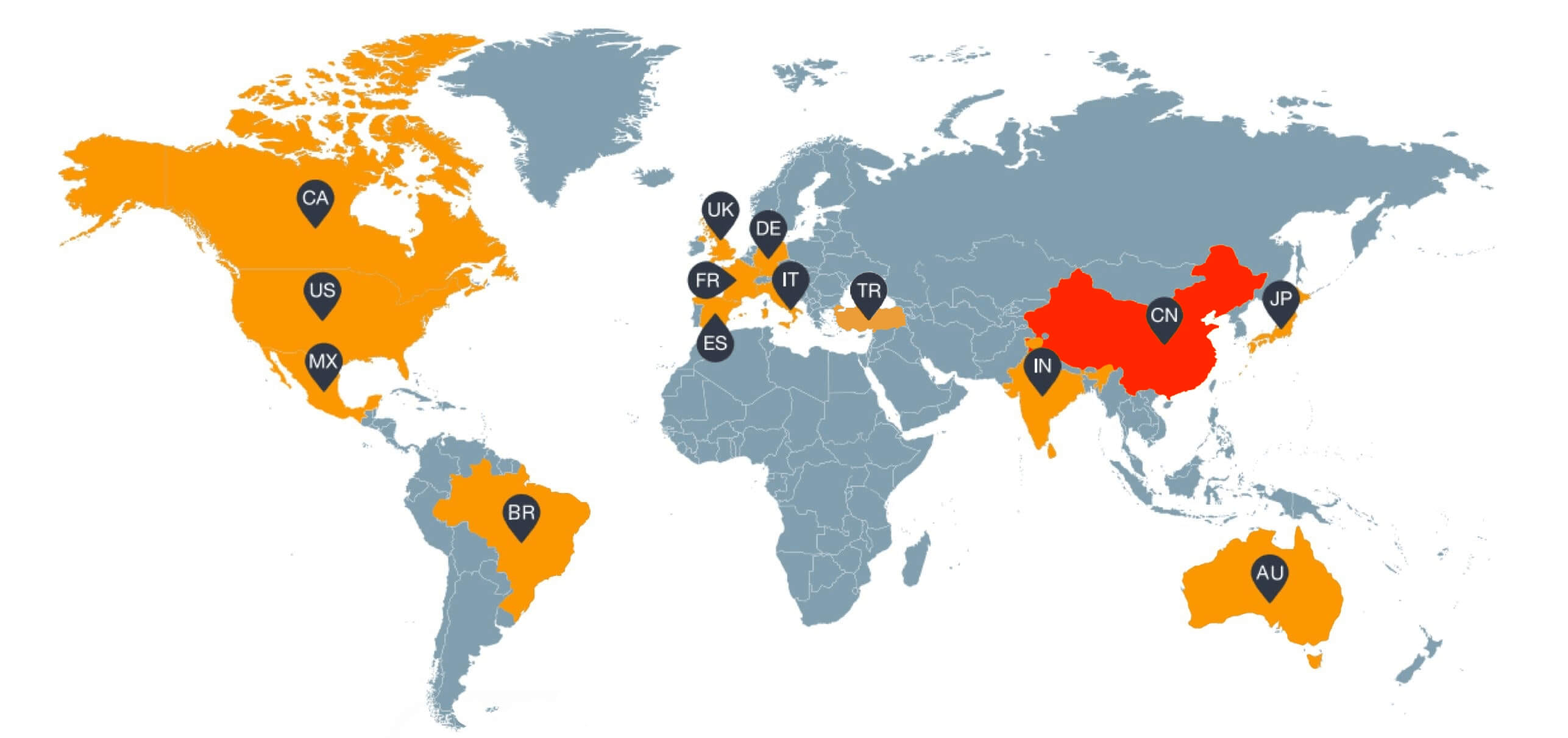 Amazon entered China in 2004 by buying Joyo, the most prominent online bookseller in China at the time, then rebranded to Amazon China in 2011. In 2004 e-commerce penetration was less than 1% in China, was less than 5% of retail in 2011, but by the end of 2016 has grown beyond 15%. In a decade China e-commerce grew from nothing to the largest e-commerce market in the world, but without Amazon. Amazon's share in China remained less than 1%.
While it is unsurprising that Amazon is pulling out of China e-commerce, a market dominated by Alibaba, JD.com, and few other players, it is easy to forget that not only has China e-commerce exploded in growth over the last decade, so has the number of successful businesses from China selling on Amazon. Amazon's strategy in China has most recently included hosting conferences for sellers like the 4th annual Amazon Global Store Seller Summit (年亚马逊全球开店卖家峰会), attended by more than ten thousand sellers, plus twice that streaming online.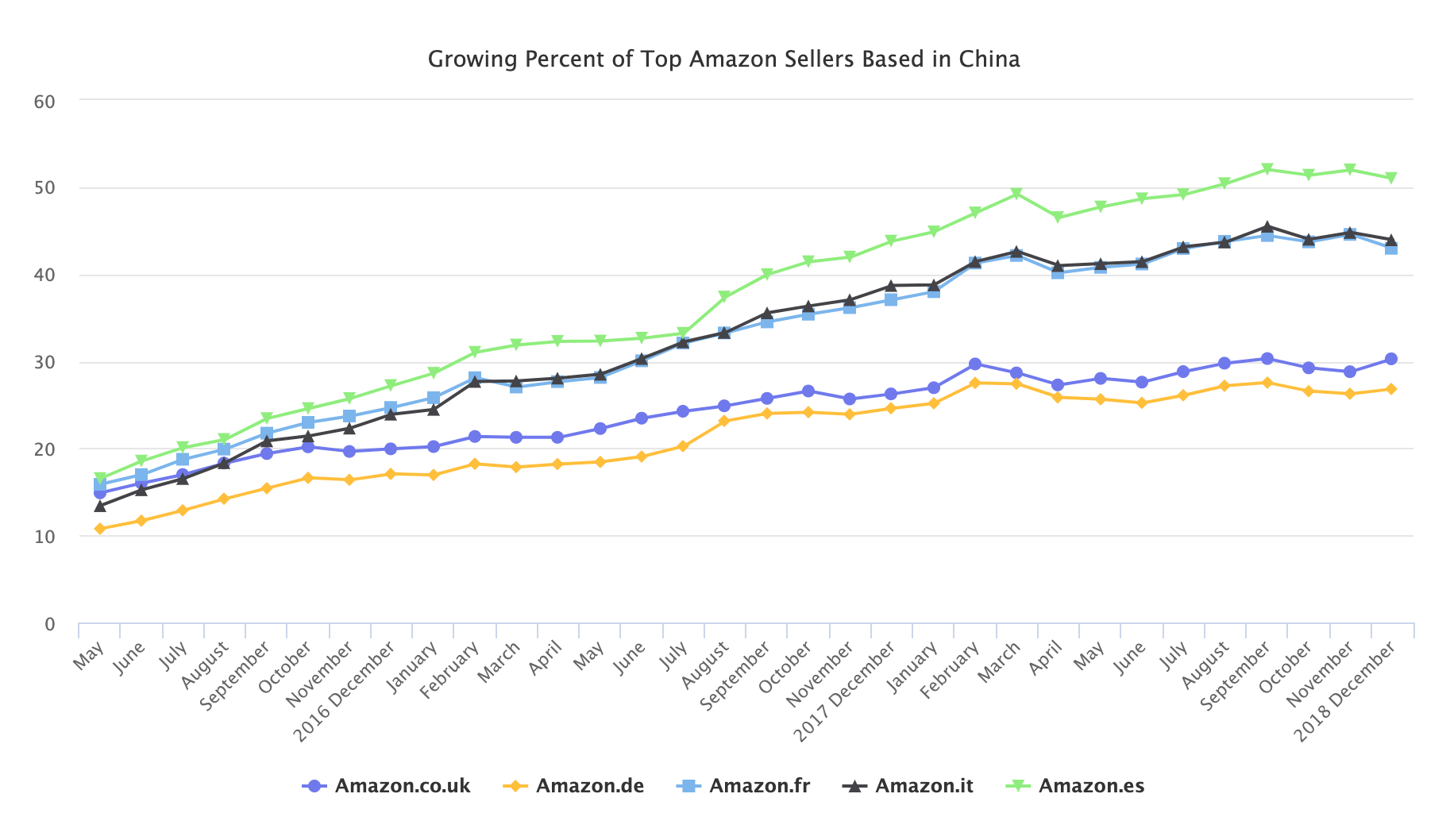 In two years the number of successful sellers from China on the Amazon marketplace has doubled. 36% of the top sellers are now based in China, up from 15% two years ago. That's true for all Amazon marketplaces, including the US and European countries like the UK and Germany. A key contributor to this has been Fulfillment by Amazon (FBA) which has allowed global sellers on Amazon to offer the same two-day shipping. That's why close to 80% of the top sellers from China are using Fulfillment by Amazon (FBA). Compared to the average 60% for all top sellers on Amazon. FBA is the essential service allowing those sellers to be successful - without it, customers would have to wait for weeks to get their package. FBA enables customers to be oblivious to the business location of the seller.
"For Chinese businesses, the American consumer is prized quarry, seen as less price-conscious and freer-spending than Chinese shoppers. Chinese sellers have flocked to Amazon, which holds regular conferences in China to promote its platform, explaining the logistics and support services it offers."

– Te-Ping Chen, The Wall Street Journal
There is also Wish app, a $10 billion GMV marketplace almost exclusively consisting of sellers from China. Moreover, other marketplaces including eBay and Walmart are growing in GMV from China.
"Ten to 15 years from now, I think China can be eBay's largest market on a global basis as we build up the local trade and the export trade," said then-CEO Meg Whitman in 2004. eBay entered China in 2002. Both Amazon and eBay had similar dreams, but not unlike other foreign businesses in China failed to become market leaders.
Jack Ma, CEO of Alibaba, at the time, said "eBay may be a shark in the ocean, but I am a crocodile in the Yangtze River. If we fight in the ocean, we lose, but if we fight in the river, we win." It was the river. And not the Amazon river either.