The anecdote answer to the question "How do you feel about the data you're getting from Amazon?" is "What data?" Brands and merchants often critique Amazon for the lack of data available. However, the limited data it does provide is enough to reverse engineer the supply and demand matrix.
As old as Amazon itself, the critical metric which has created the Amazon ecosystem is the Best Sellers Rank. Amazon Best Sellers Rank or BSR is a numeric rank given to products based on the product's sales relative to other products in the same category. A product with a rank of #1 in Toys means it had more sales than any other product in Toys category. Each product has the rank displayed in its details page, and each category has a top 100 best sellers list.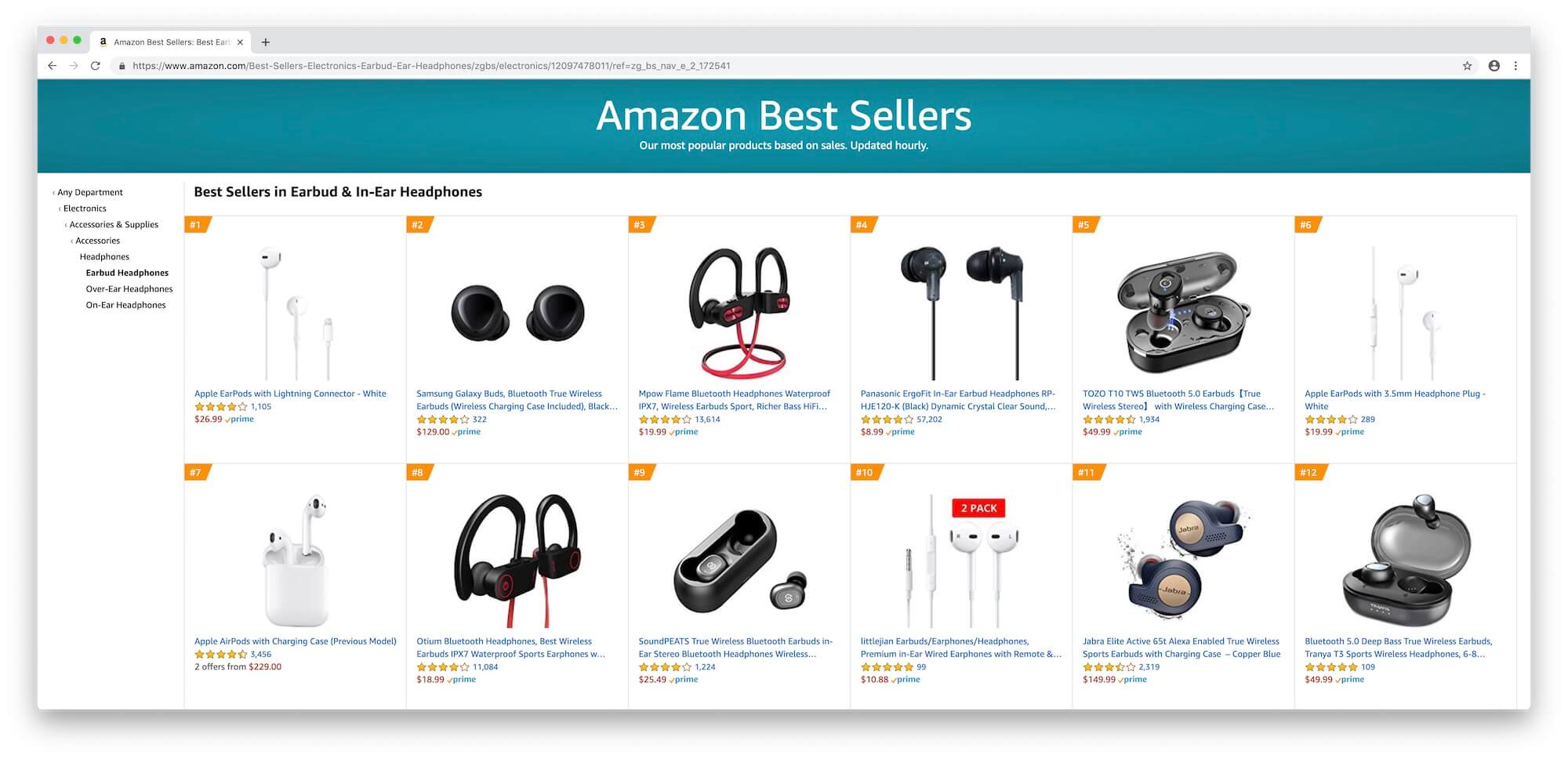 Over time third-party tools like Jungle Scout, Viral Launch, Helium10, and others have utilized this single metric and a few other related signals to estimate units sold for each product on Amazon predictably. These tools allowed anyone selling on Amazon to understand competition and are mainly responsible for the explosion of private label brands - by knowing how many units best selling products are selling it enables forecasting profit margins and expected sales of a new product.
"The Amazon team analyzed the existing pet category – which included AmazonBasics products of the retailer's own – to find the highest-volume selling products with strong margin profiles," wrote Hilary Milnes at Digiday on Bark, a dog supplies brand. "The idea was to reverse engineer our products to find out where the most opportunity for product development was, and then build the line out from there."
Practically every top seller on Amazon acting as a retailer for other brands has also utilized this method to understand what products and brands they need to source. Also, at what cost to be profitable. BSR enables data-driven product sourcing.
Companies are also mining Amazon search terms data to find what products and features shoppers are searching for and what products sell well. They then use this insight to manufacture new items or improve existing ones. The goal is to make more affordable or improved products for existing customer demand.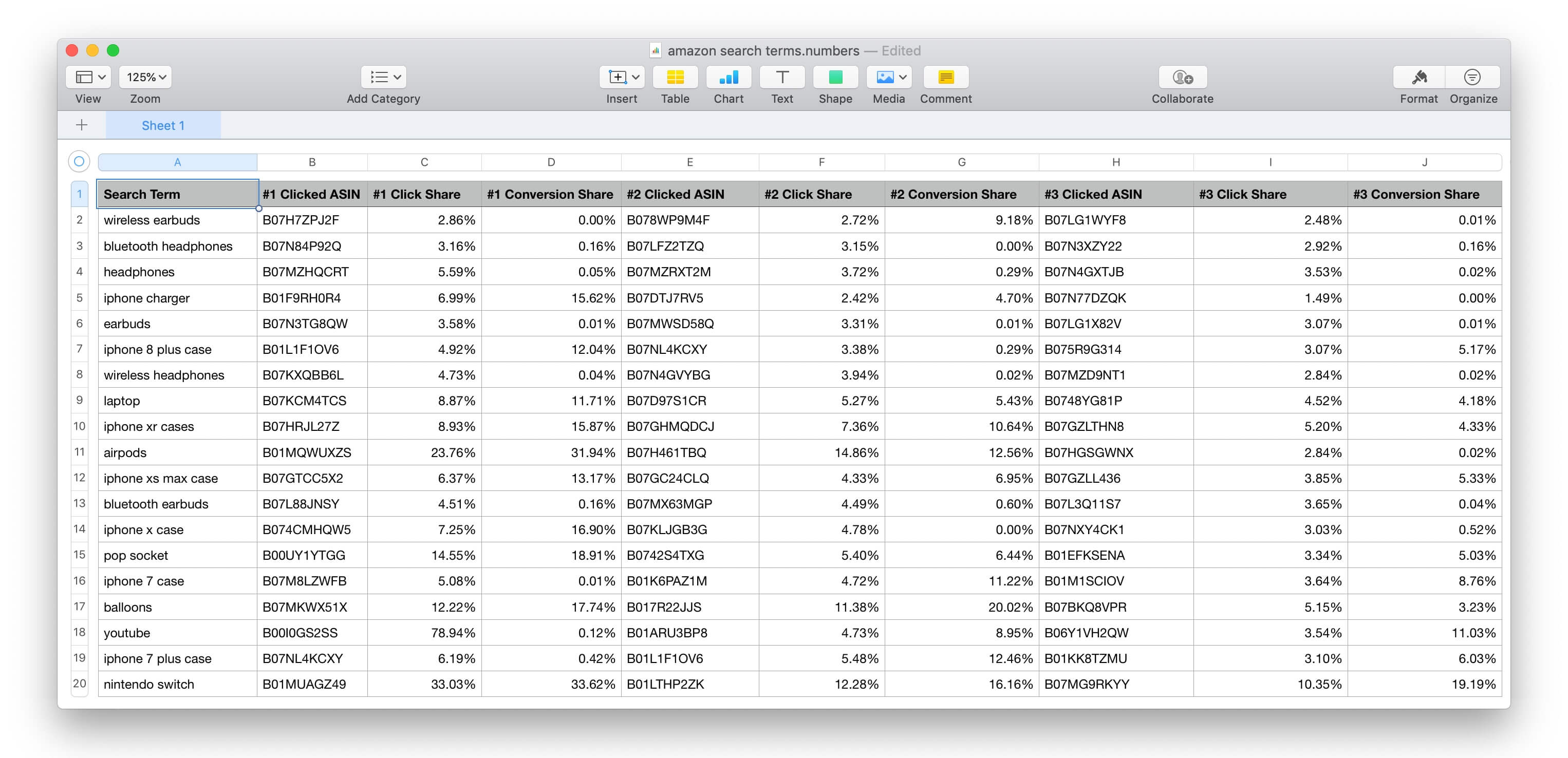 Amazon search terms data used to be only available to brands, not sellers, as part of the Advanced Retail Analytics (ARA) platform for a fee as high as $100,000 a year. However more recently the company has built the Brand Analytics platform for sellers too, which is free and has the same search terms data. Previously third-party tools predicted search keywords on Amazon using various proprietary methods. This month the company also made customer demographics data available in the Brand Analytics platform.
Amazon is utilizing the same data for launching its own private label brands. "The day we put the bike on sale, Amazon will start vacuuming up information about our customers, our margins, and the market's potential. If it ever decides to get into the e-bike business, we'll have hand-delivered all the data it needs to squash us," wrote Thales S. Teixeira for the Harvard Business Review. The thing is, most of this data is already available to Amazon and the rest of the platform through the tens of thousands of other brands on the platform. Not all, of course, but Amazon already has more than 200,000 results for "e-bikes," the customer, margin and competition data is there already. It's right in the Amazon search terms data that "ebike" is 15,683th most searched term on the website.
Search traffic data combined with best sellers rank data is the key unlocking brands and merchants on the platform. This data enables data-driven approach for launching private label products and sourcing established brands. In the world of retail where merchandisers go to trade shows to spot new emerging brands, companies successful on Amazon are waiting for data signals to take out guessing.