More than ten thousand Chinese sellers are attending the 4th annual Amazon Global Store Seller Summit (年亚马逊全球开店卖家峰会). The even is held in Ningbo, Zhejiang province on December 6-7th. Twice as many are tuning in into the live broadcast online.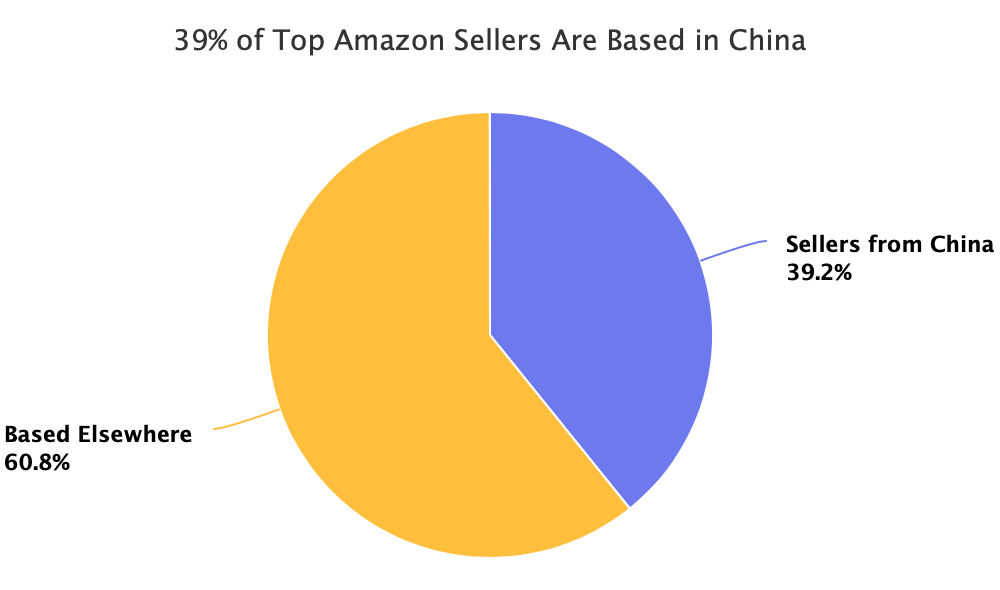 According to our research more than a third of sellers on Amazon are from China, and the importance of China to Amazon has rapidly increased over the past few years. During the last two years the number of successful sellers from China on Amazon has doubled. The Global Store Seller Summit event is a great example of why.
By comparison, Amazon's only event in the US, titled Boost with FBA and held in New Orleans, LA this year, attracted less than three thousand sellers. But comparing the size of the events is not as important as the difference in the topics discussed. The US' Boost with FBA focused largely on inventory management and starting-out advice, while the China's Global Store Seller Summit - as the name suggests - is about international expansion, product innovation, and brand building.
Despite conversations around tariffs, demand for goods made in China is obvious. Wish, a marketplace made up of 94% sellers from China, is approaching $10 billion in worldwide GMV, and then there is eBay and Amazon with major percent of sellers on their marketplaces based in China. The supply of sellers is strong because of the demand for what they have to sell.
"Why buy a $40 bikini made in America when you can buy a $4 bikini directly from China? For that matter, why buy a $20 bikini made in China but imported by a U.S. company like the Gap when you can buy a $4 bikini directly from China?"

– Alana Semuels, The Atlantic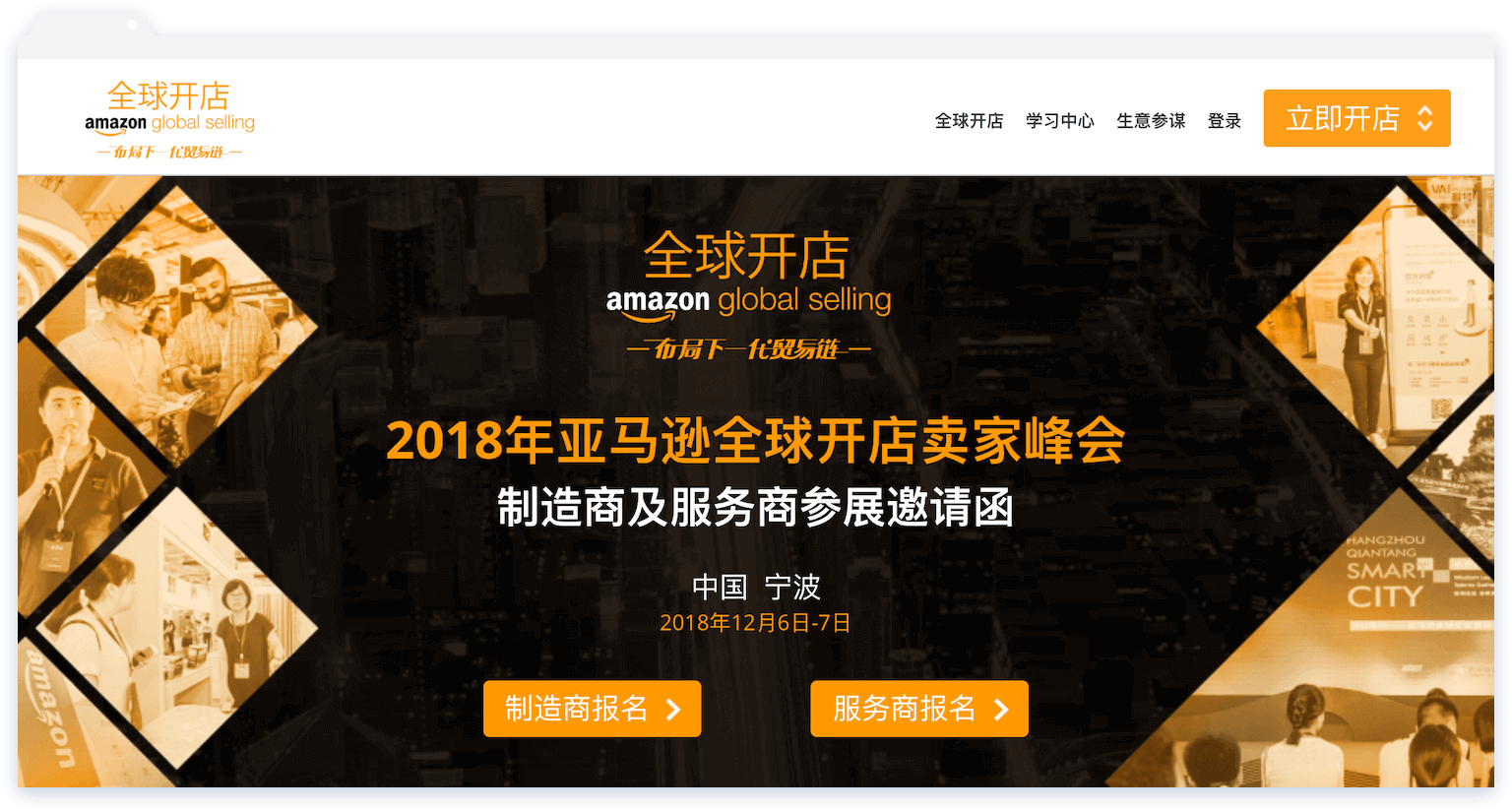 Amazon's data shows that Chinese sellers will create a new product on Amazon every 0.02 seconds, 60% of Chinese sellers' sales come from new products created in the past 12 months, and for Chinese sellers nearly 50% of the top 10,000 hot-selling items in sales are from new products created in the past 12 months. The data illustrates the rapid iteration and upgrades Chinese sellers are producing.
But Amazon is urging Chinese sellers to build brands. In the face of increasing competition, it was mentioned multiple times to abandon "pseudo-brands" that are simply private-label goods with a logo attached, and instead build a strategic brand on Amazon.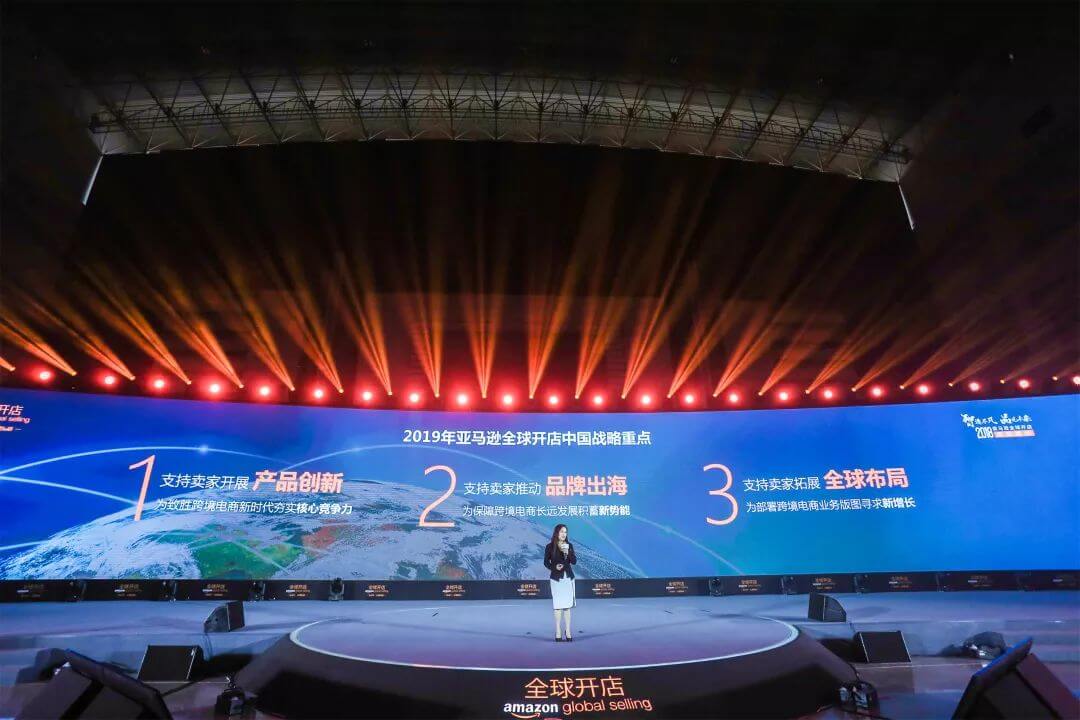 In order to better support China's sellers brand building, Amazon announced the launch of a new "Brand+" service, fully supporting emerging brands that are interested in arranging and deepening overseas markets, and hope to transform and upgrade their own brands.
From brand positioning, registration and protection, to the promotion of brand awareness, and cultivating loyal customers, a series of solutions cover the whole cycle of brand creation. Helping sellers achieve lighter investment, using data for operations, and direct connection with global customers.
For international expansion Amazon expanded global selling efforts to Amazon.in in India and Amazon Middle East (Souq.com). North America, Europe, and Japan remain the largest markets for the Chinese sellers, but Amazon is laying out groundwork for when markets like India reach scale.   
"In 2019, we will promote the seller's brand to the sea, help enterprises to create international brands efficiently, and usher in the era of Chinese brand gold."

– Russell Grandinetti, Senior Vice President, Amazon
Amazon's message in China is simple: innovate on great products, expand worldwide, and build brands. And it's working.