The Year in Review looks at the state of marketplaces and their challenges, and makes predictions on what's to come next year. It's a deep-dive report built on our research, highlighting more than twenty different metrics and the context surrounding them.
Despite their size and growth rate, marketplaces are the most overlooked player in the US e-commerce. Amazon doesn't mention theirs often, retailers and brands are focused on Amazon the retailer, and shoppers don't notice it thanks to FBA and Prime. And yet the largest online retailer in the US is not Amazon, but the Amazon Marketplace. Made up of millions of sellers it will account for 31.3% of total e-commerce sales this year.
The report looks at Amazon, eBay, Walmart, Etsy, Wish, Facebook, and Google retail marketplaces. Its primary focus is on the three pillars of Amazon - Prime memberships, fulfillment consistency, and third-party sellers - which combined have built the leading retail ecosystem.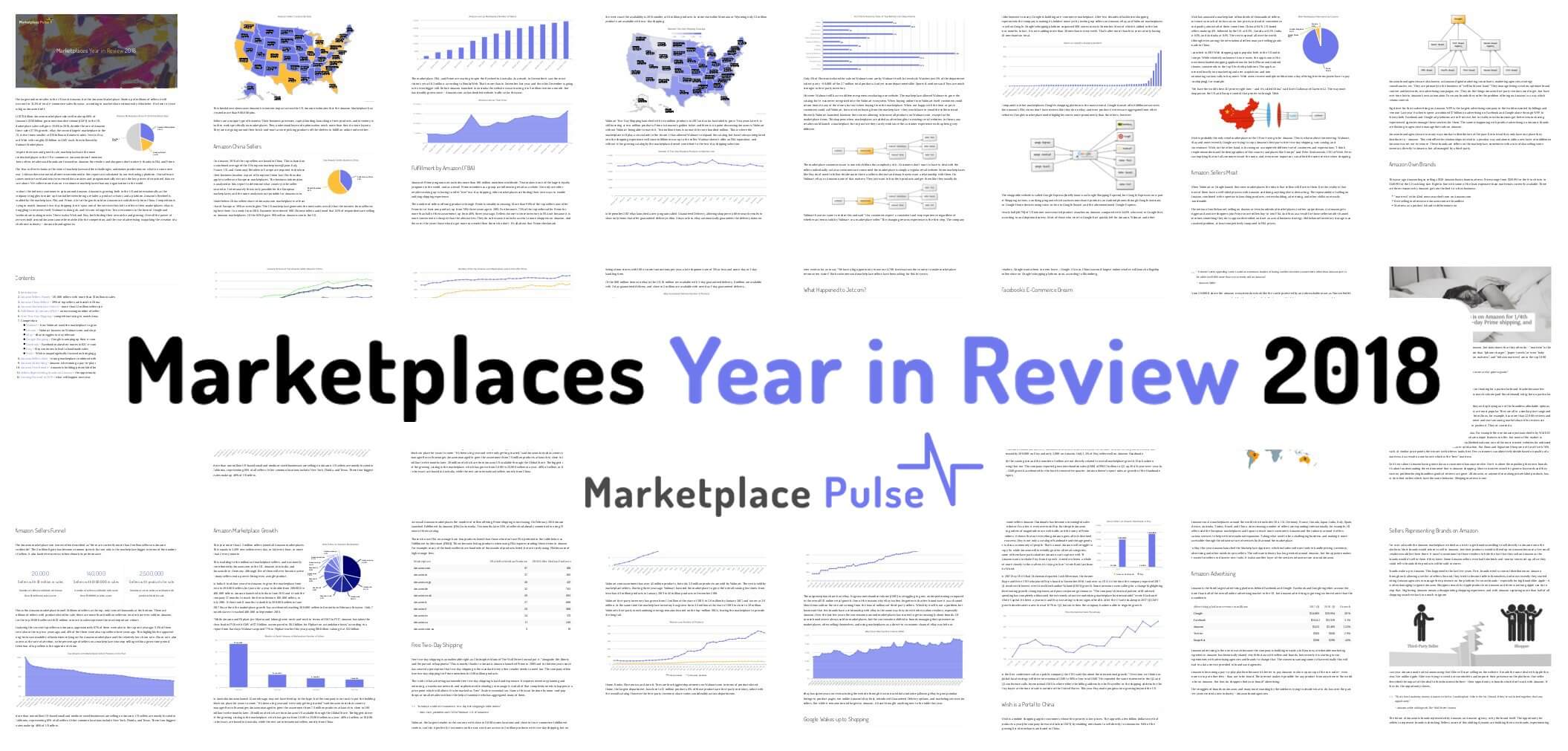 In short, the industry continues to spin around Amazon. Amazon is growing both in the US and internationally, as the company struggles to make up its mind between being a retailer, a product creator, and a platform. Amazon's flywheel is enabled by the marketplace, FBA, and Prime. A lot of the goods sold on Amazon are sold directly from China. Competition is trying to match Amazon's two-day shipping, but it's just one of the services they fail to offer to their marketplaces. eBay is struggling to reinvent itself, Walmart is doing ok, and Jet.com is forgotten. Two newcomers in the form of Google and Facebook are making moves. There is also Wish and Etsy, both finding their own niche and growing. Overall the power of services built around Amazon cannot be matched by the competition, and the rise of advertising is sparking the creation of a whole new industry - Amazon brand agencies.
This is our biggest and most comprehensive research report yet. Read Report