Walmart marketplace has doubled in size in twelve months to reach 100,000 third-party sellers. It has doubled for the second year in a row.
Having reached 50,000 sellers in July 2020, the marketplace is now adding close to 5,000 new sellers monthly. Like on other marketplaces, many of those never become active - 35,000 out of 100,000 sellers currently have products listed for sale. Nevertheless, Walmart is growing the number of active sellers faster than sellers are churning.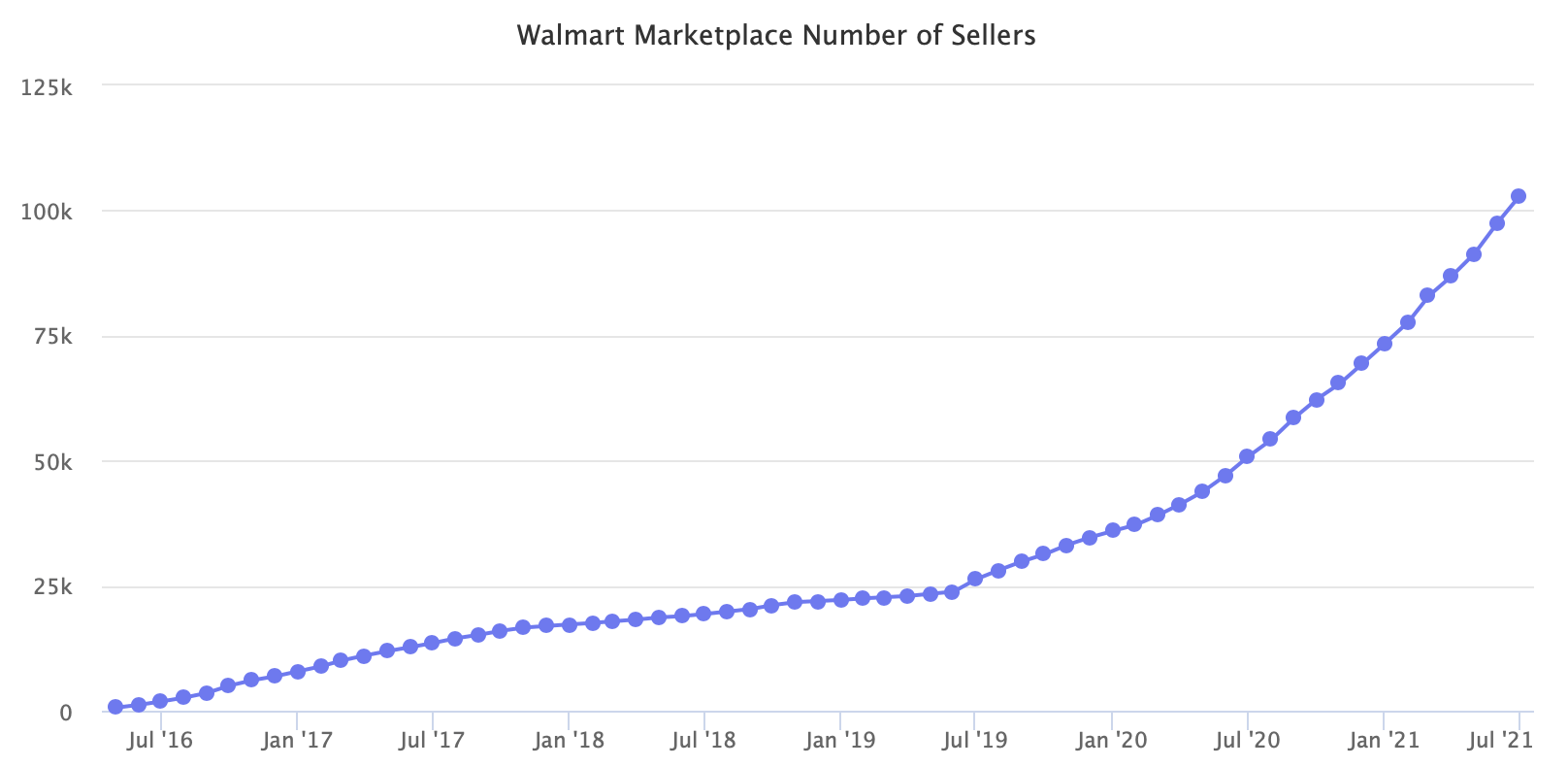 The marketplace's GMV grew more than 100% in 2020. Walmart doesn't disclose the marketplace GMV in dollars; anyhow, it has become the second most important marketplace for many sellers despite being significantly smaller than eBay.
A growing number of sellers are international. In March, Walmart expanded the marketplace to remove the previous US-only limitation. In July, 15% of new sellers were from China. The figure has been increasing every month - it will soon be adding 1,000 sellers from China monthly. However, most show delivery estimates longer than a week.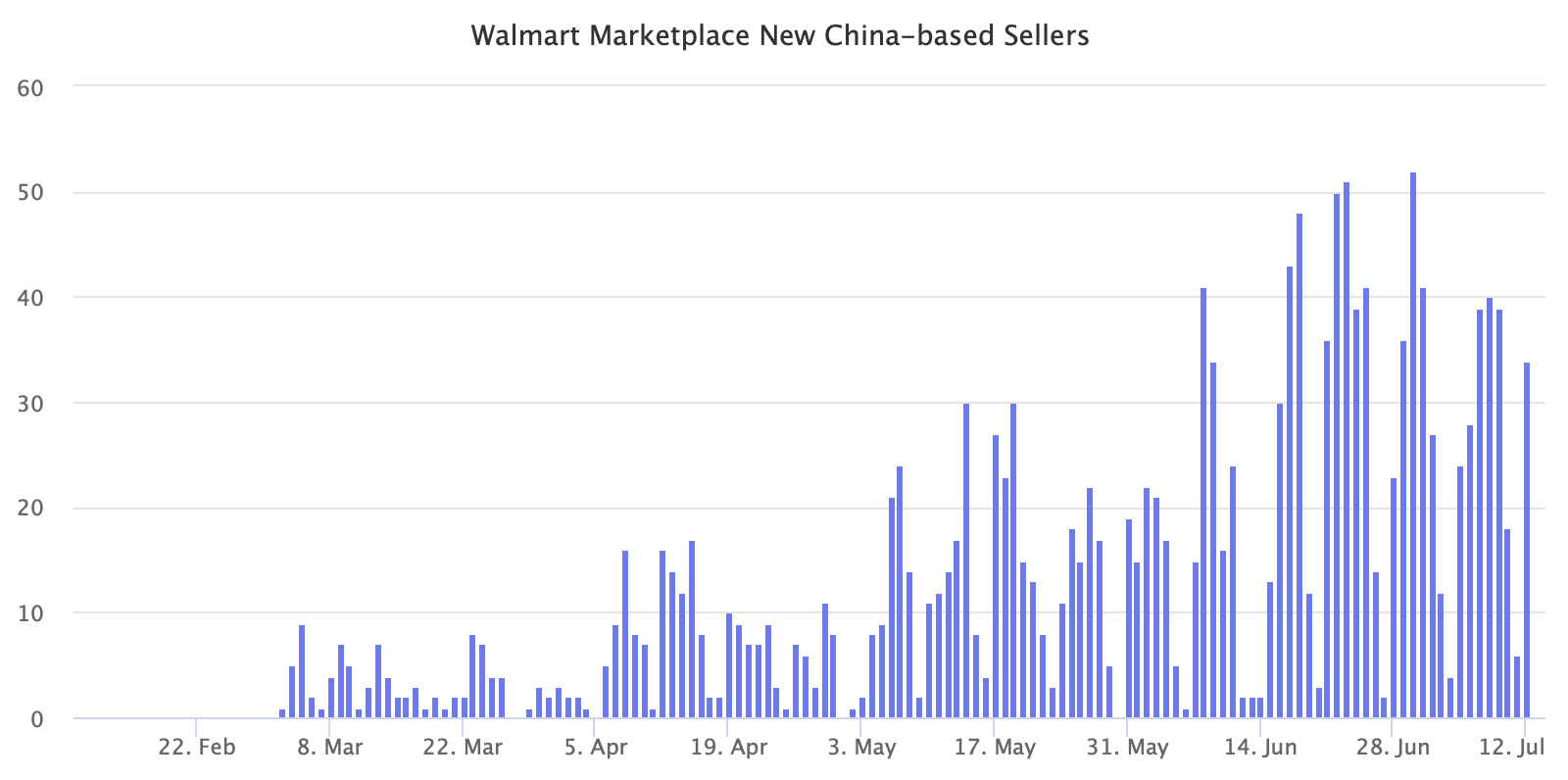 In February, Walmart said to investors, "This year, we'll significantly increase the number of sellers in our marketplace." It is doing so by partnering with Shopify and BigCommerce and by expanding to include international sellers. The increasing seller universe is bringing infrastructure parts like fulfillment and advertising to the forefront.
Walmart is aggressively pushing sellers to use its Walmart Fulfillment Services (WFS) warehouse service. The number of sellers using WFS is growing faster than the number of sellers offering two-day shipping from their warehouses. The company appears to be racing to turn more if its selection to be Walmart+ compatible, a membership currently built around groceries.
Advertising is starting to be a more critical lever as few niches are now without substantial competition. The marketplace is expanding considerably faster than the number of shoppers on Walmart. That increases the role of advertising to out-rank others in search results. Walmart is catching up with this by offering more ad options.