Walmarts wants most of its shoppers to be Walmart+ members. It is aggressively pushing free shipping, the membership's core benefit. While also trying to increase free two-day shipping selection by nudging sellers to use WFS.
In December 2020, Walmart expanded the Walmart+ membership to include free next-day and two-day shipping no matter the basket total, removing the $35 minimum. Previously the program focused on unlimited grocery delivery. To drive customers to become members, Walmart has put the program's banners on every page of its website and "W+ free shipping" badges near eligible products in search.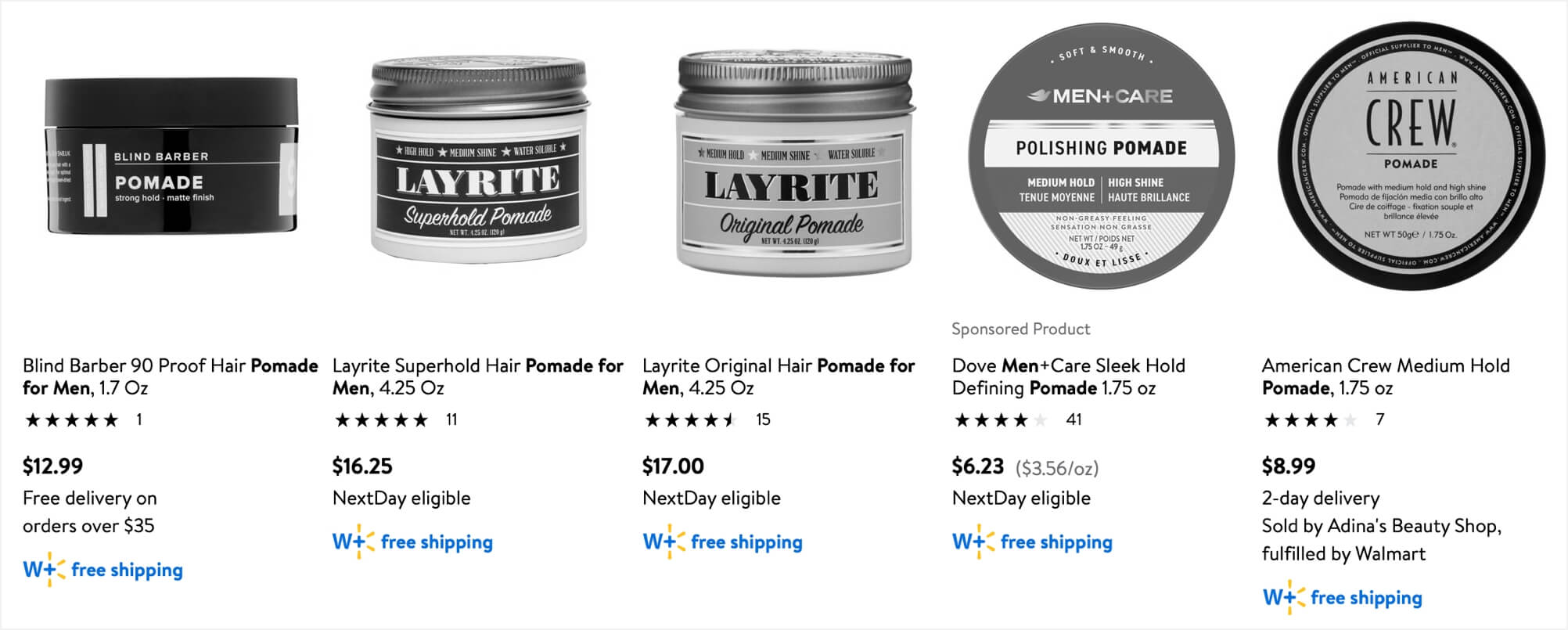 Most of the selection on Walmart - over 90% - is by the marketplace, however. The marketplace doesn't integrate into the Walmart+ experience unless third-party sellers use Walmart Fulfillment Services (WFS) for the fulfillment. In that case, Walmart fulfills orders and thus enables free shipping for Walmart+ members.
Despite WFS being unprofitable for the company, in part because it offers nationwide two-day shipping out of limited physical footprint, Walmart needs it for Walmart+. According to Marketplace Pulse research, the service launched in February 2020 has over a thousand sellers using it. A small number given there are over 85,000 total sellers on the marketplace, but they represent more than 20% of all sellers that offer two-day shipping for their items.
Growing selection available with Walmart+ free shipping will drive Walmart+ memberships. Growing Walmart+ memberships will increase sales for sellers using WFS. More sellers will thus join WFS seeing the success of those using it. That will increase the Walmart+ free shipping selection further, closing the loop on Walmart's Walmart+ flywheel.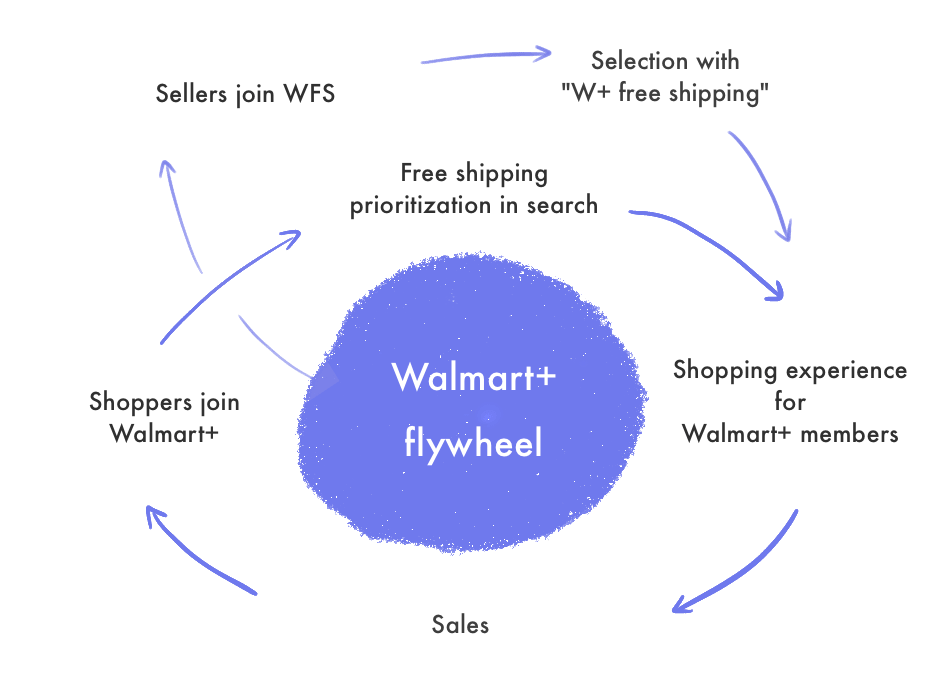 That is precisely the same flywheel Amazon has built consisting of Prime membership and Fulfillment by Amazon (FBA) sellers use.
When Walmart scrapped the ShippingPass membership in 2017, its then-attempt to competing with Prime, Marc Lore, their e-commerce chief at the time, said, "We are hoping to build loyalty on the fact that you are able to get free two-day shipping… without a membership." Walmart then went on to spend the next few years expanding two-day shipping selection, introducing next-day delivery, but constantly reiterating that, unlike Amazon, it can offer that without a membership program.
Walmart got that wrong. Without a membership, loyalty is weak. Without a membership-created flywheel, it is near impossible to kickstart a service like WFS.
The challenge for Walmart is that it needs Walmart+ to grow as quickly as possible because the shopping experience for non-members will sometimes worsen. For example, even before WFS, many sellers offered free two-day shipping. But now, if they switched to using WFS, it costs an additional $5.99 for shipping for non-members. That is the same on Amazon, but Amazon has over 200 million Prime members.
Over the years to come, Walmart will focus the most on growing the Walmart+ membership count and adding benefits beyond free shipping. To support that, it will push WFS onto sellers and might even prioritize its search algorithms to rank those sellers higher. Most Amazon shoppers cannot imagine it without Prime; Walmart now clearly wants the same with Walmart+.