Etsy added nearly three million sellers over the past twelve months, more than double compared to the previous period. It started 2020 with less than seven million sellers and now has ten million. The number of sellers joining the marketplace is still accelerating, continuing the growth spurt started by the pandemic.
Etsy is adding more than 300,000 new sellers every month, according to Marketplace Pulse research. Over the three years leading up to the pandemic, it was adding roughly 100,000 on average, a number that remained stable since the start of 2017. It started to accelerate in April 2020, and by April 2021, it reached three times the previous figure.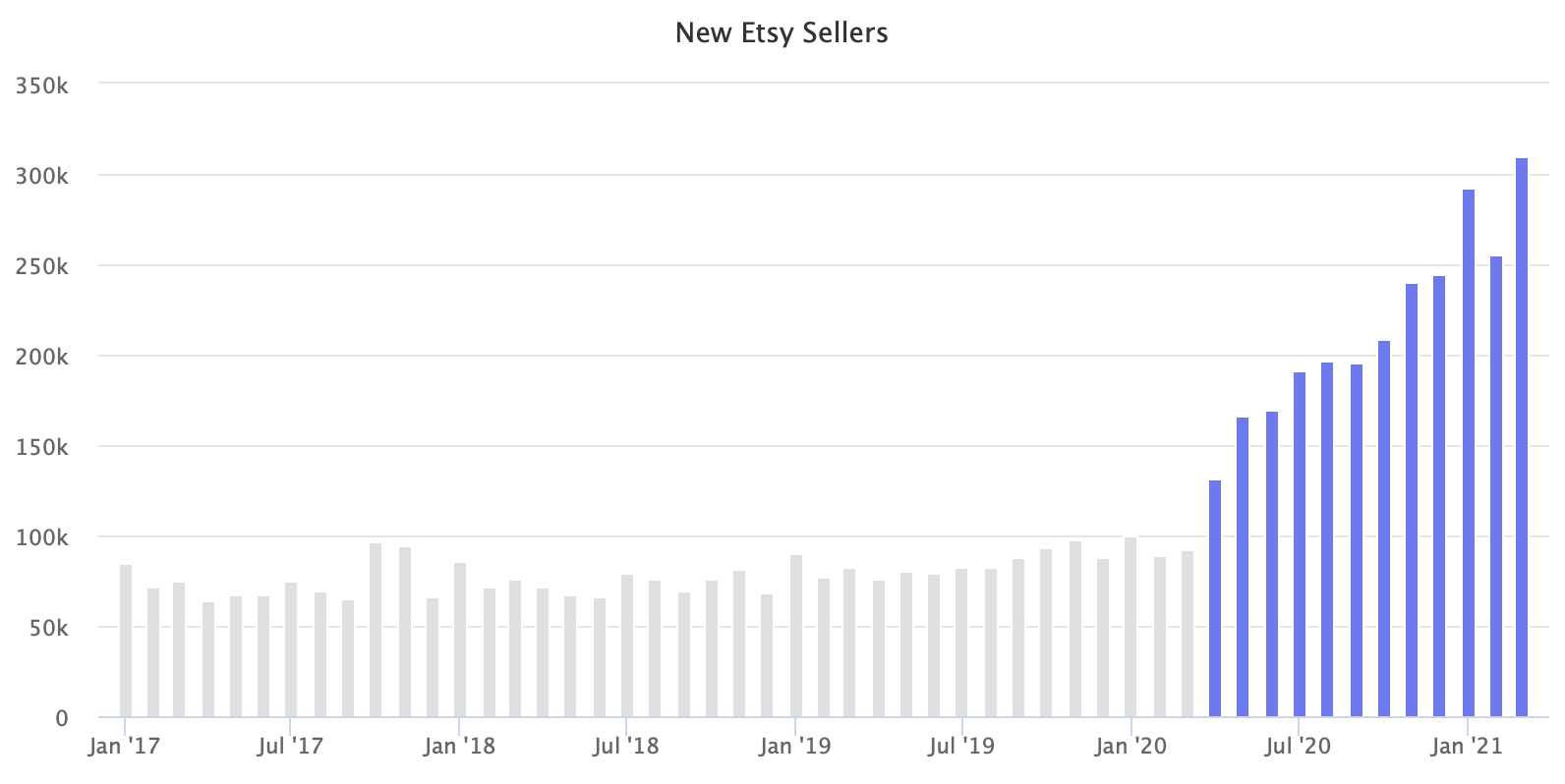 United States, United Kingdom, Canada, Germany, Australia, France, India, Turkey, Russia, and Spain are the most common countries of the newly joined sellers (in that order).
Despite millions of sellers competing for a sale, many manage to make at least one - 30% of the nearly three million sellers have already sold at least one item. Although just 0.5% sold more than a thousand items, confirming the Marketplaces Power Law.
Some of the newly joined sellers never became active, and many existing sellers churn. Nevertheless, the number of active sellers on Etsy - sellers with products listed for sale - has more than doubled over the past twelve months. That allowed Etsy to surpass 100 million products for sale; it had 60 million a year ago.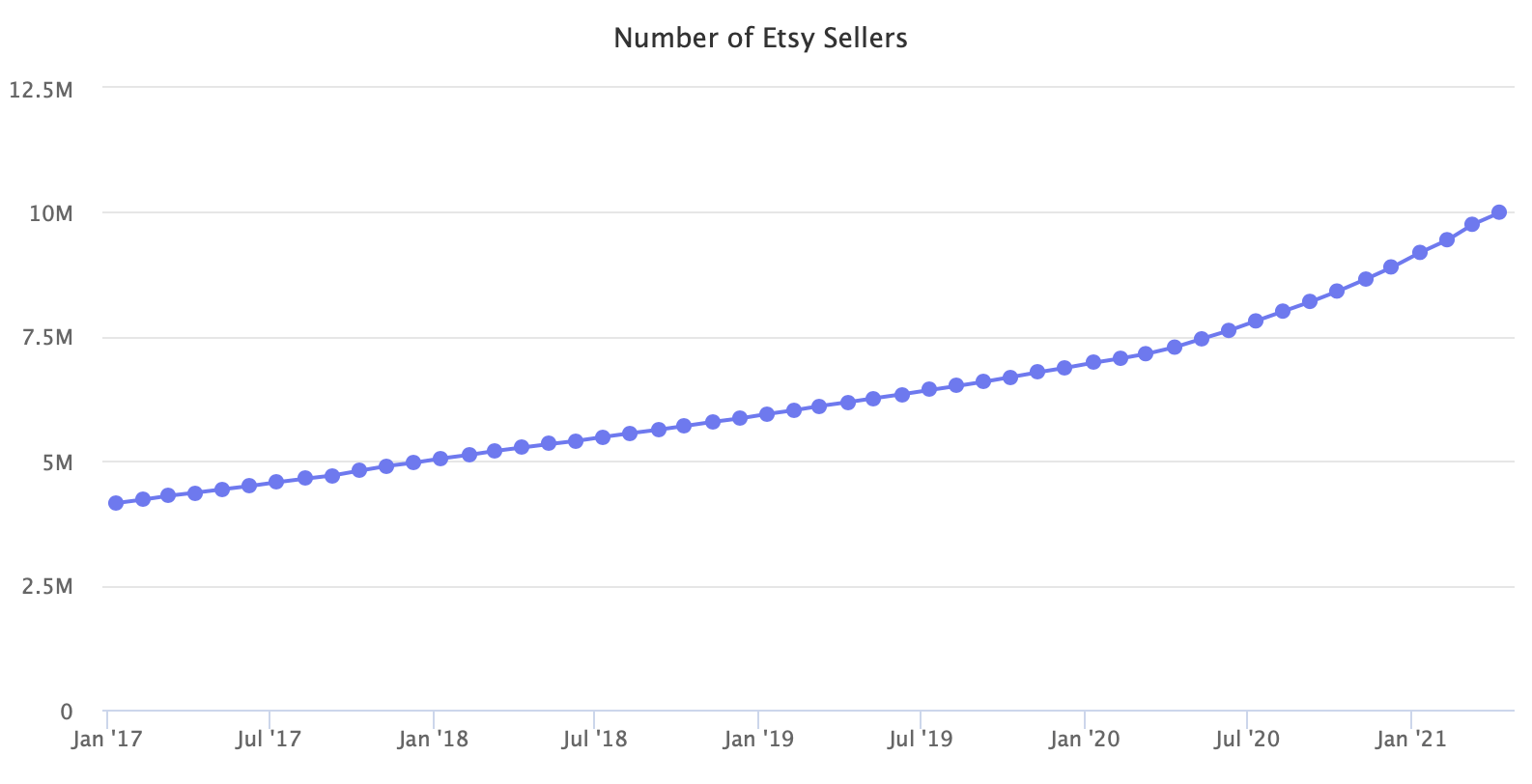 Both the supply side and demand side of Etsy has doubled over the past twelve months. There are twice as many sellers listing products for sale, and there are twice as many monthly visitors.
Etsy used the surging demand for face masks early in the pandemic to accelerate growth for all handmade and vintage goods on its platform. That allowed Etsy to reach $10 billion in GMV in 2020, more than double than 2019. So far in 2021, sales on Etsy have remained elevated, and thus Q1 results will also show roughly 100% growth, according to Marketplace Pulse estimates.