The number of brands participating in Prime Day by offering discounts on their websites to shoppers checking out with Buy with Prime was up 10x this year.
150 brands had Prime Day discounts on their websites this year based on Marketplace Pulse data; it was the 2nd year Prime Day deals were available beyond Amazon. Relative to the size of Prime Day, off-Amazon discounts were immaterial. Nonetheless, they hint at Amazon's ambitions to make Buy with Prime ubiquitous.
Off-Amazon Prime Day is enabled by Buy with Prime. The service allows shoppers with a Prime membership to shop on e-commerce websites other than Amazon and check out using their Amazon account. Crucially, Amazon also handles fulfillment, which means Buy with Prime is not a replacement for PayPal, Shop Pay, or Apple Pay but rather a complete e-commerce experience in a button.
Participating brands had "Prime Day - Buy with Prime exclusive deal. Use code PRIMEDAY40 at checkout for 40% off" or similar banners. Amazon also had a page listing participating brands and deals. Nearly 3,000 products had discounts this year.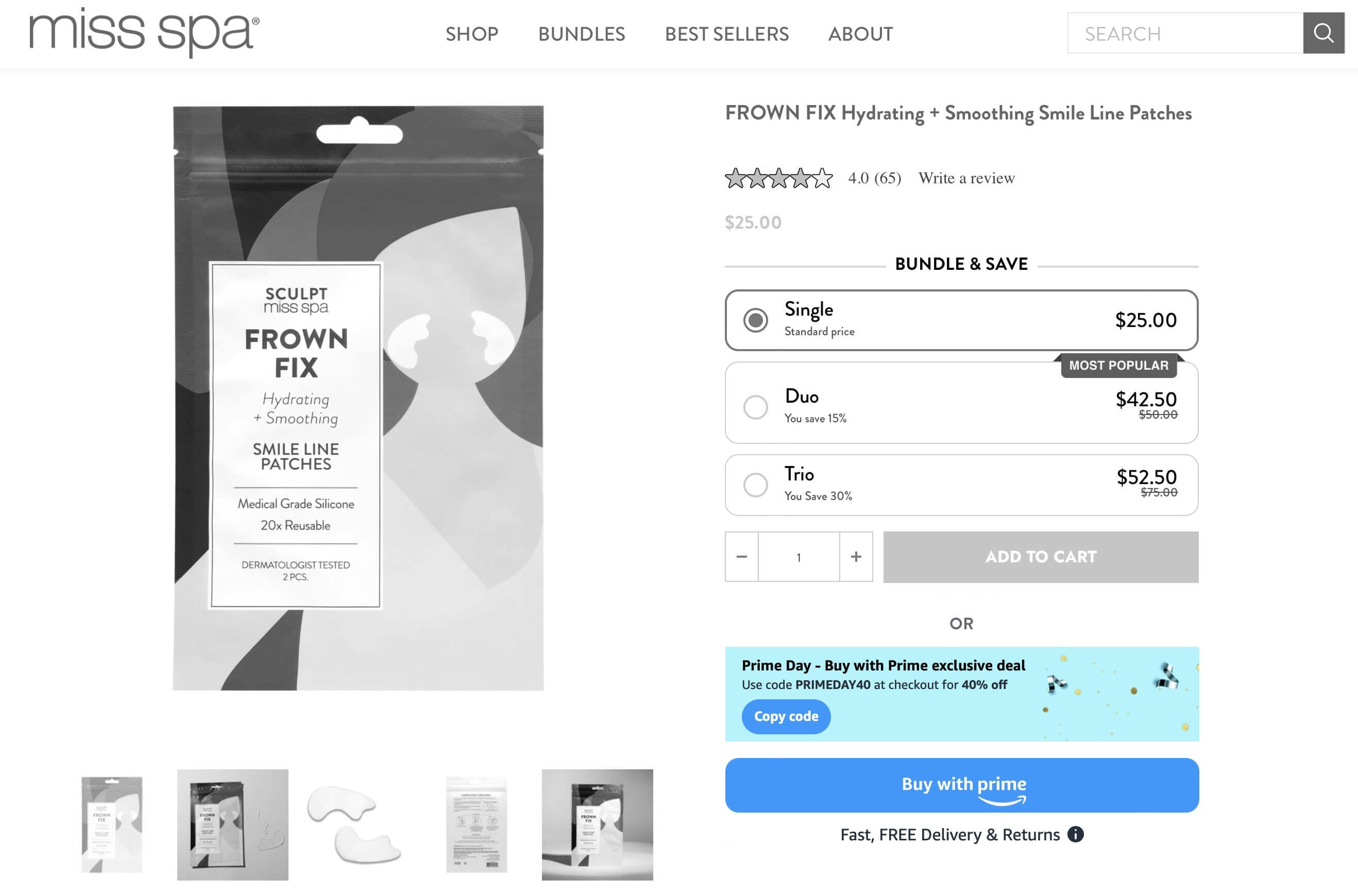 85% of off-Amazon Prime Day brands were hosted on Shopify, despite Shopify warning merchants against enabling Buy with Prime. More brands participated in Prime Day than Shopify's own inaugural Shop Day on June 2nd. Buy with Prime is an annoyance to Shopify, which is building its own relationship with customers through the Shop brand. But Shopify is unlikely to block Buy with Prime outright.
"I look forward to the day that Prime members will see Buy with Prime buttons across the internet," wrote Doug Herrington, CEO of Worldwide Amazon Stores, in a blog post. "Even though Buy with Prime might draw customers to other brands' websites instead of Amazon, we think it's the right thing to do for customers. If customers use Buy with Prime on another website, they're still benefitting from their Prime membership, which at the end of the day is making their lives better and easier.
Buy with Prime adoption so far has been weak. It's also unclear how well Prime Day went for those that participated. But Amazon is unmistakenly committed to breaking Prime out of and beyond Amazon. Once - and if - future Prime Days are on thousands or ten of thousands of websites, Buy with Prime's flywheel will start gaining momentum.