Only low hundreds of brands adopted Buy with Prime a year after Amazon introduced the fulfillment and checkout service in April 2022.
While Amazon typically waits years for its services to gain adoption, sometimes called its ability to hold its breath under the water the longest, Buy with Prime needs to go from zero to scale faster. It needs brands and shoppers that generate transactions to kickstart the flywheel. Buy with Prime only works if it is prominent.
So far, few brands have opted in. Amazon is aggressively pushing agencies in its network to get brands onboarded and has worked out some brand partnerships itself with the promise of co-marketing. It opened registration to all brands in January this year. But it's not yet a flywheel pulling in more brands.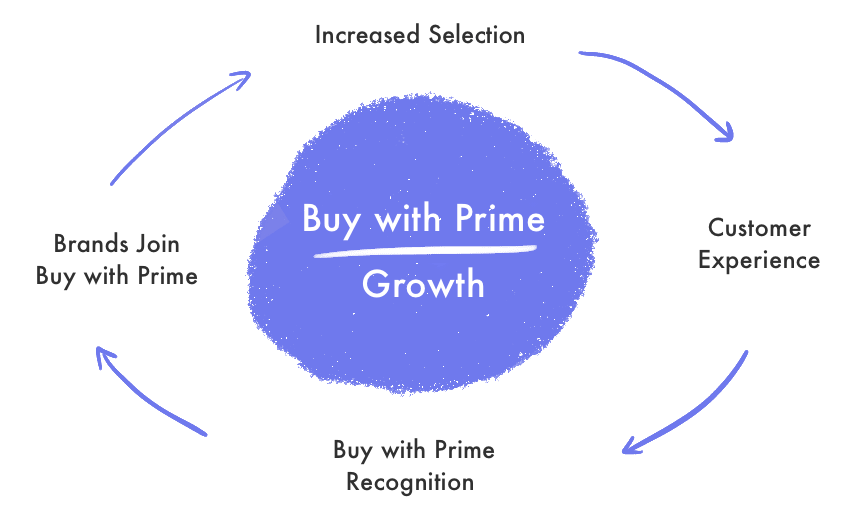 In a year, Amazon has addressed many of Buy with Prime's initial limitations. For example, it added functionality to support size/color variations and to sync Buy with Prime orders and customer data with the brand's e-commerce website. And brands can now show Amazon reviews on their websites. Amazon also introduced conversion tracking with Facebook and Google pixels to track when shoppers place a Buy with Prime order. Finally, it overhauled the experience for shoppers without a Prime membership, who are now offered to join Prime instead of not being allowed to progress.
The one thing Amazon couldn't manage to fix is Shopify fighting Buy with Prime. Amazon wants to onboard all of Shopify's millions of brands, but Shopify warns merchants trying to add the integration code with "You have a code snippet on your storefront that violates Shopify's Terms of Service." On multiple calls with investors, Shopify reiterated that they "want to integrate with Buy with Prime, we've been talking to Amazon about that." But so far, those talks look unlikely to lead to a partnership.
Amazon's and Shopify's view of what Buy with Prime is and where it should integrate is incompatible. To illustrate, the Shopify store below discourages normal checkout with a "Use Buy with Prime checkout for fastest delivery" message. It also puts Buy with Prime above regular checkout and uses Amazon's ratings and reviews. If most of their shoppers eventually are Prime members, then Shopify captures little revenue, and neither is its functionality indispensable. The final step is Amazon offering a Shopify alternative.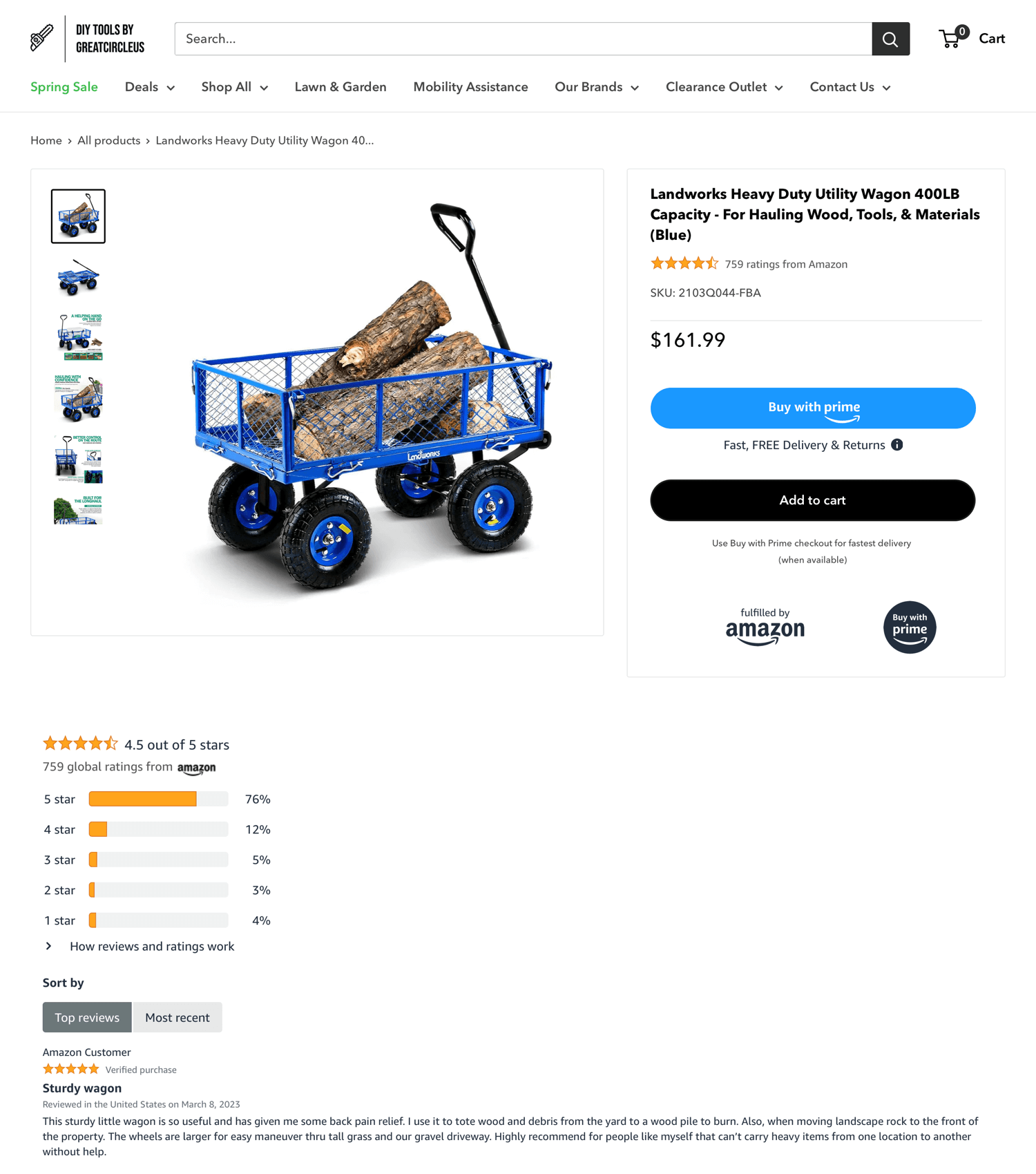 Shopify's warning to merchants is easy to bypass and, thus, doesn't prevent merchants from using Buy with Prime. Nevertheless, a ready-to-use extension in the Shopify App Store would drastically increase sign-ups. Other shopping platforms like BigCommerce, WooCommerce, and Magento exist, but Shopify is multiple times bigger than the rest combined. Unfortunately for Amazon, much of Buy with Prime's success lies in the hands of Shopify.
But the bottleneck is not Buy with Prime functionality or Shopify support. The jam is whether brands see enough value in it to experiment by sending inventory to Amazon. Because adopting it differs from adding payment providers like PayPal or Apple Pay - Buy with Prime's functionality comes from products stored in Amazon's warehouses. It is straightforward to try for brands with an existing Amazon presence. However, it is a capital commitment to unproven market demand for everyone else (some of which also have an ideological anti-Amazon stance).