Thousands of sellers have joined the new Shein marketplace in the U.S. Most are Amazon sellers, whom Shein appears to be actively recruiting.
Shein launched a marketplace in May. Originally a fast-fashion retailer built on consumer-to-manufacturer (C2M) from China, Shein is evolving from a fast-fashion low-price slow-delivery retailer to a broad-category retailer to a retailer and marketplace hybrid combining all of the above. To get there, it is adding local and international sellers, often with a physical presence in the U.S. (including Amazon FBA).
As Shein's head of strategy, Peter Pernot-Day, described in a Modern Retail podcast episode, the marketplace is part of Shein's localization strategy. "The final piece [of this strategy] is finding both suppliers who make and manufacture Shein clothing, but also third-party sellers who are interested in coming alongside us and reaching our customer base in these local geographies," he said.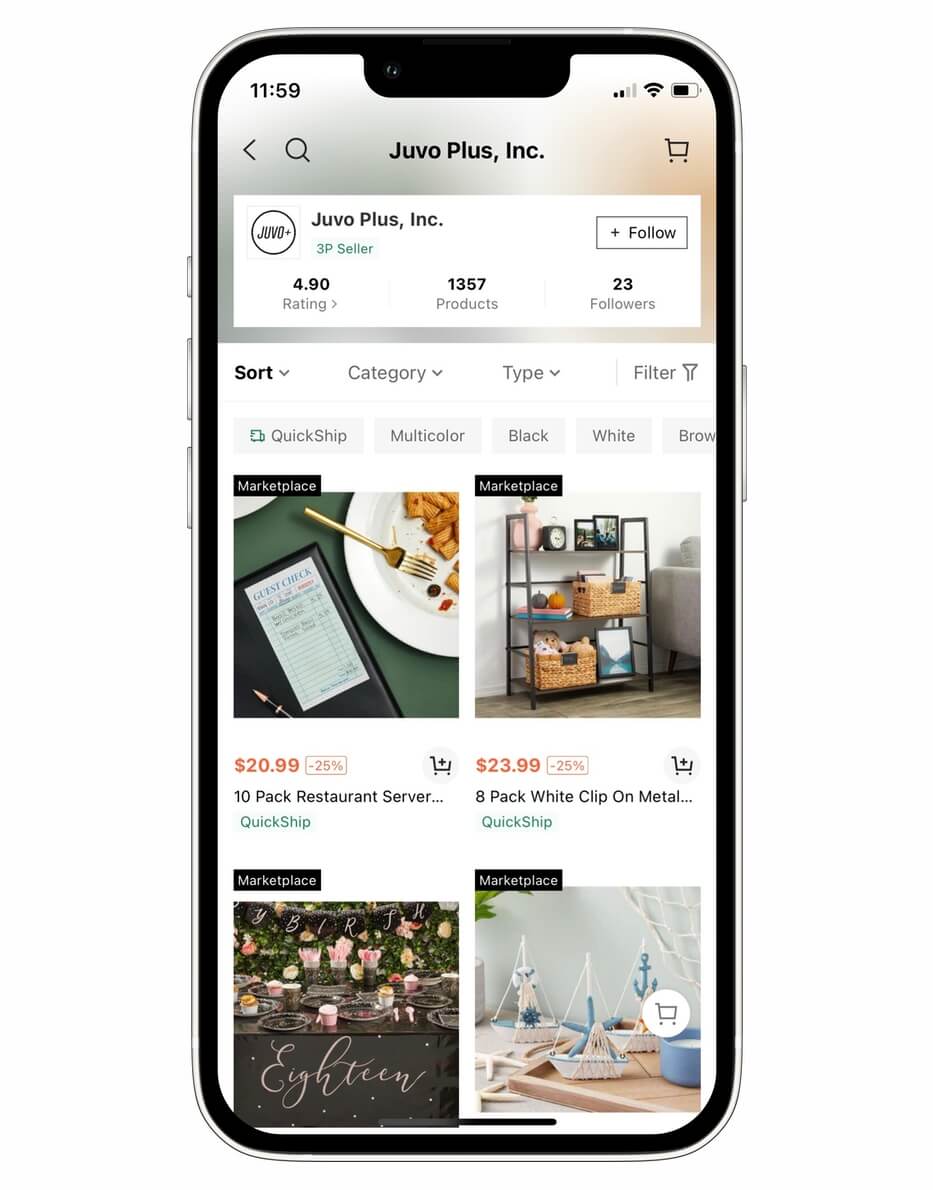 Shein has added local sellers like Juvo Plus, one of the largest U.S. sellers on Amazon. But most of Shein's sellers are based in China, even if many fulfill from warehouses in the U.S. Shein has not yet added any DTC or established brands. However, it has one reseller who brought it some recognizable brands and claims to source from "fashion department stores, brand boutiques, and big-name buyer stores all over the world."
Shein is reaching out to Amazon sellers with messages like "With how successful [Brand Name] has been on Amazon, I am reaching out to you today with the opportunity to bring [Brand Name] to SHEIN Marketplace." Shein is currently an invite-only marketplace with no direct way to start selling. To join Shein, sellers must already have annual sales of $2 million on Amazon, The Wall Street Journal reported. For those who qualify, it offers free advertising and no commission for the first three months.
That has only attracted a few dozen U.S. sellers compared to thousands from China, based on Marketplace Pulse data. It will get more, and at least in the short term, Amazon sellers will be the focus. But it is facing headwinds establishing itself in the eyes of sellers - one seller who received the Shein invitation said, "We got the same message. I marked it as spam."
Sales on Shein reached $30 billion in 2022, and the company projects global GMV to grow to $80 billion in 2025, reported Financial Times. Thus the marketplace could eventually be significant; there are niches through which the marketplace already drives considerable volume. But it dilutes Shein's unique and differentiated offering - faster than fast-fashion product ideation and manufacturing, introducing thousands of new SKUs daily. The marketplace brings Shein closer to Amazon - an everything store - but Shein grew as fast as it did precisely because it's something different than Amazon.