Prime Day-related content on TikTok got hundreds of millions of views over the two days of Amazon's shopping event. The biggest social commerce event in the U.S. is Prime Day.
Videos tagged with #primeday, #primeday2023, and #amazonprimeday2023 were viewed at least 400 million times on TikTok in 48 hours starting on July 11th. The number has doubled every year for the past few years. In 2019 it was virtually zero. TikTok has become more popular in the U.S., and its users have started watching more shopping-related content.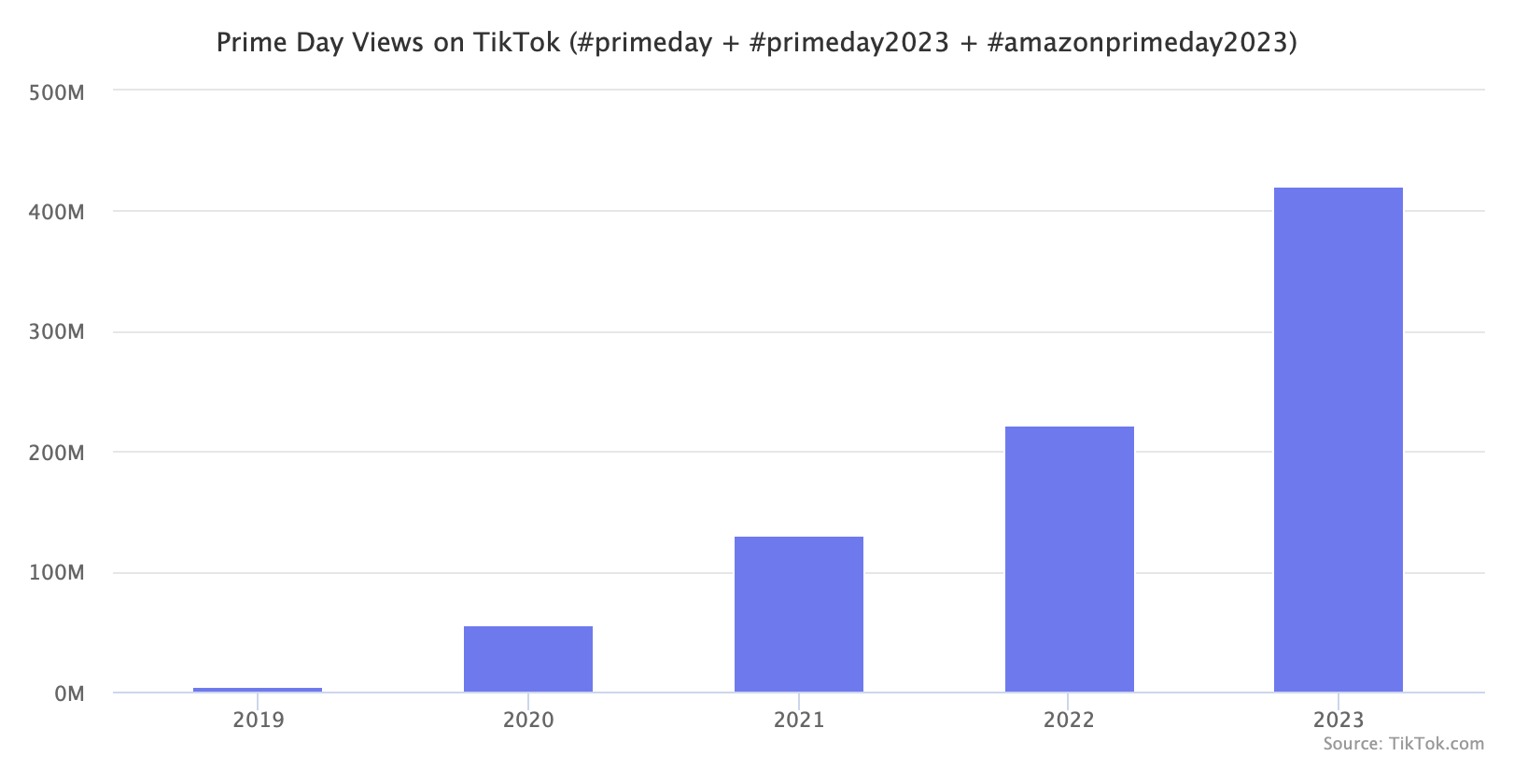 Facebook and Instagram are vital shopping acquisition channels, but mostly as advertising platforms. TikTok is a growing advertising network, but it also drives shopping decisions from user-generated organic content. That type of content, and especially the discovery of it, doesn't exist in the same way on Facebook and Instagram. Thus TikTok is perhaps the most influential social network for shopping, and "TikTok made me buy it" is an increasingly common signal.
Discovery happened on TikTok because Amazon's live video accompanying the event was again boring, and the overwhelming number of deals made it hard to discover things shoppers would like. During Prime Day, "I had no idea what to buy on Prime Day, so I went to TikTok" is what drives shoppers to TikTok.
However, TikTok generated zero revenue from the hundreds of millions of Prime Day views. The conversion rate was also poor because few posts had direct links to Amazon. Unsurprisingly, TikTok wants to change that. It is launching a native checkout experience turning TikTok into a marketplace, and experimenting with being a retailer and sourcing goods directly.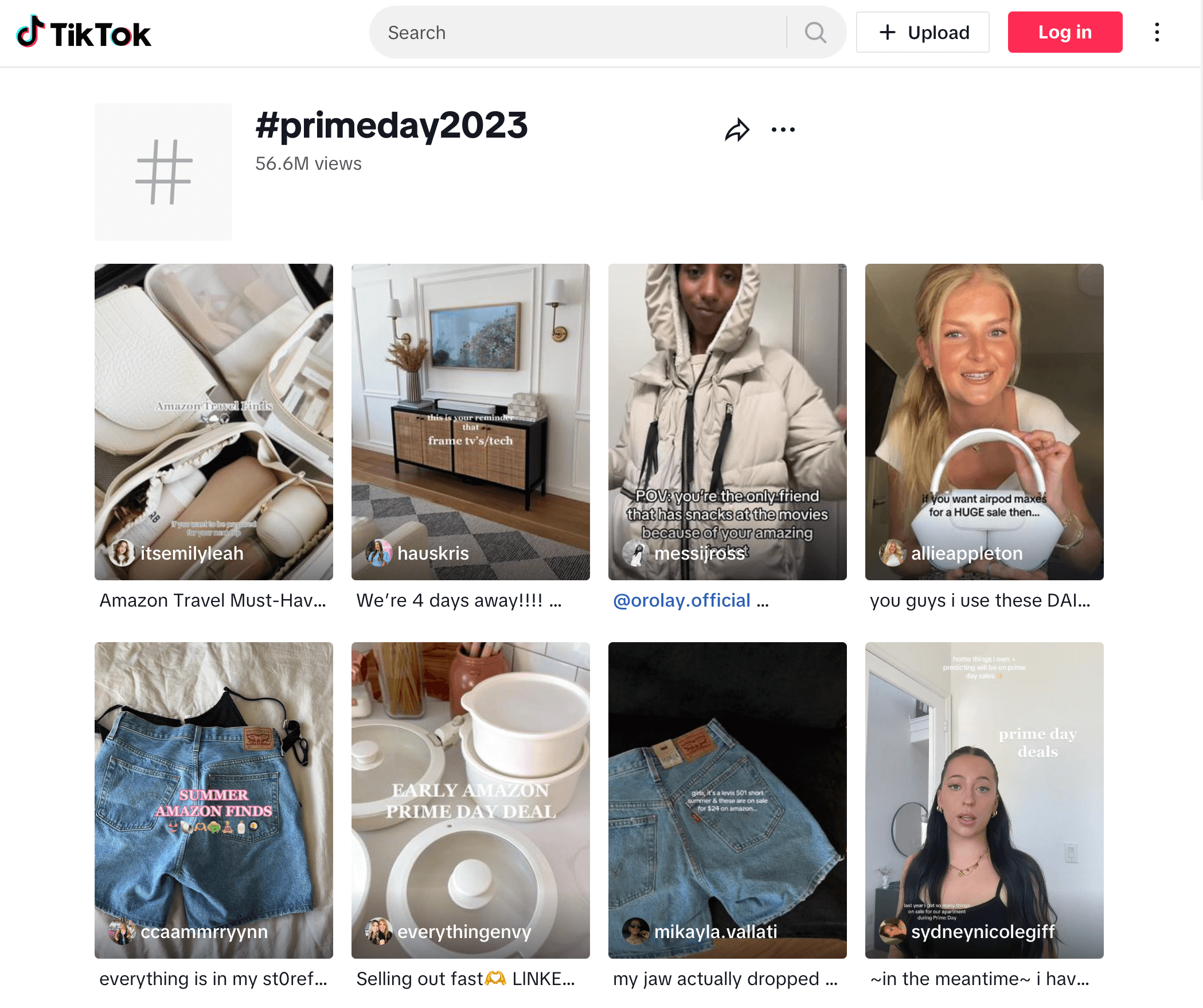 Amazon has its own TikTok-like product, Inspire, launched earlier this year. On the surface, it appears like a stripped-down clone of TikTok, but it lacks the variety of content to compete head-to-head. Nonetheless, Amazon hopes to figure out social commerce before social networks can solve shopping. Amazon wants shoppers to spend more time on the app, not necessarily only opening it to buy; TikTok wants to close the loop on shopping discovery and skim revenue from that.
Prime Day is the biggest day for social commerce, and it is social commerce in its purest form - users sharing with other users. TikTok happened to be the platform for that. It shows the potential of social shopping, the unique position and importance of TikTok, and continuing evolution of e-commerce. TikTok's ability to drive shopping decisions is not limited to Prime Day - even things shoppers don't buy online, they buy because of online.