40% of the top sellers on Amazon are based in China, up from 26% two years ago, according to Marketplace Pulse research.
Amazon failed in China, however China is winning on Amazon. Effective July 18 the company will shut down its retail operations in China. After a decade of trying Amazon is giving up on the one market it failed to grow. However, while Amazon struggled to grow, not only has China e-commerce exploded in growth, so has the number of successful businesses from China selling through Amazon.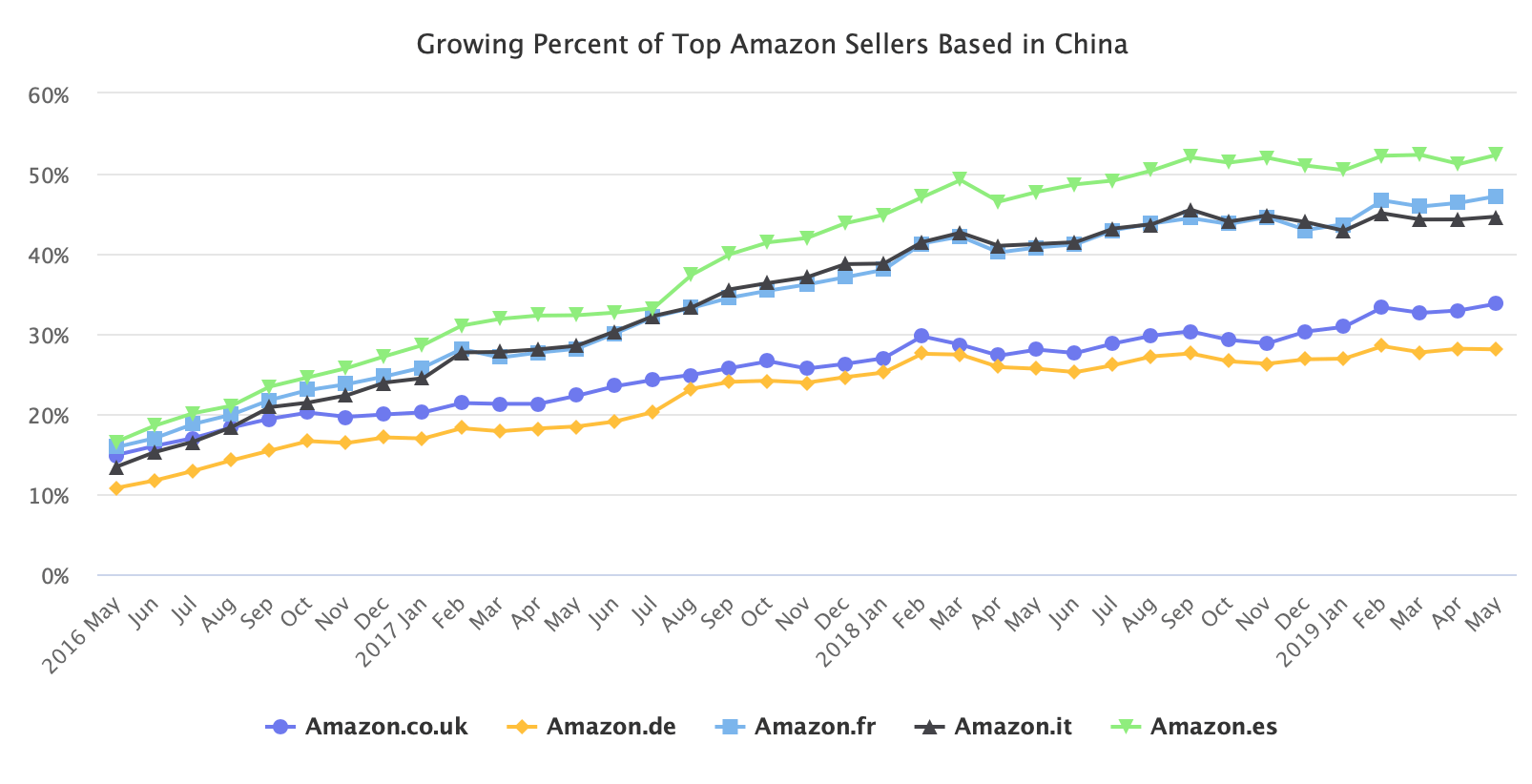 In a year, sellers' based in China market share increased from 28% to 34% on Amazon.co.uk in the UK, from 26% to 28% on Amazon.de in Germany, from 41% to 47% on Amazon.fr in France, from 41% to 45% on Amazon.it in Italy, and from 48% to 52% on Amazon.es in Spain. The combined average increased from 37% to 40%.
Online retailers in Europe are required by law to disclose detailed business information; this also applies to sellers on marketplaces. This research grouped the top 10,000 sellers (they represent the majority - as much as 50% - of the overall sales) in each Amazon marketplace in Europe by their business address. Each month represents the top sellers at the time.
China share of sellers in the Amazon.com marketplace in the US is at least 40% or even higher. Unfortunately, Amazon.com marketplace is anonymous; however, Amazon.com is the largest marketplace and hence the highest priority for international sellers. It is not unreasonable to expect that the first marketplace international sellers launch in is Amazon.com.
Only 11% of new sellers in Amazon.co.uk last year were from the UK. The rest came from other European countries and the US, but the majority - from China. The new sellers' breakdown by location looks almost identical for the other European marketplaces: each with the home country following China and then the rest of the European countries roughly ordered by the respective economy size.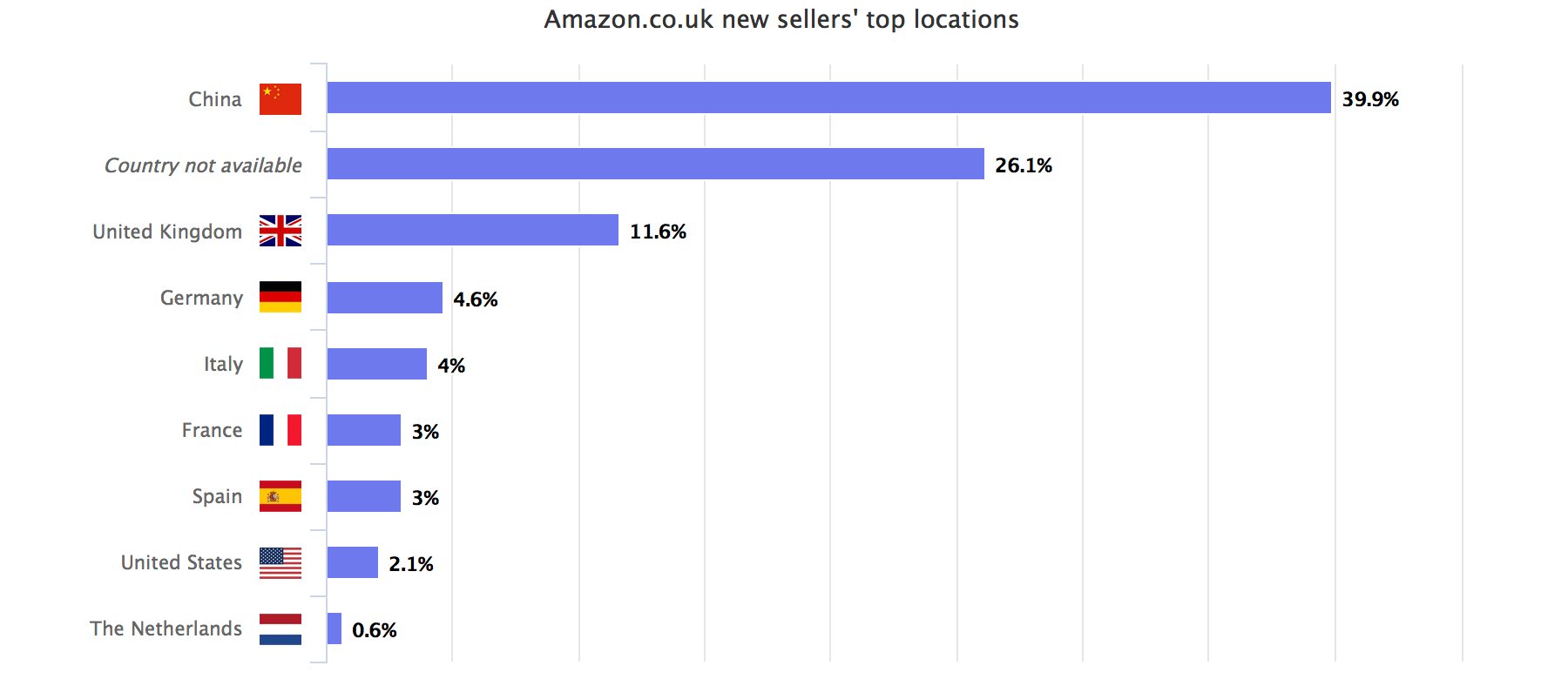 The success of businesses from China is enabled by both allowing international sellers to use Fulfillment by Amazon (FBA), virtually eliminating otherwise slow shipping, and by local-specific efforts in China. In December last year Amazon hosted the 4th annual Amazon Global Store Seller Summit, and the company just launched a lending service in China "that could help bolster its sprawling seller community there," reported Eugene Kim at CNBC.
Some of those sellers are also responsible for the chaos in the marketplace. China, after all, is the largest producer of counterfeit and fake products. However, it is also the largest producer of everything, and that's what the increasing number of sellers are selling. For Chinese retailers and manufacturers, Amazon is the most efficient direct-to-consumer platform to reach the US and European shoppers.
"Why buy a $40 bikini made in America when you can buy a $4 bikini directly from China? For that matter, why buy a $20 bikini made in China but imported by a U.S. company like the Gap when you can buy a $4 bikini directly from China?"

– Alana Semuels, The Atlantic