In the headphones category on Amazon, 2,435 different products from 766 brands were one of the top 100 best-sellers in the last twelve months. That's seven new products from two new brands every day replacing previous products in the top 100 list.
The reason why this category has a high turnover is that it is the perfect breeding ground for private label products. In the headphones category products themselves are commodities and no brand "owns" the category as a result of fragmentation and downward price pressure. "wireless earbuds" is also the number one most searched keyword on Amazon, followed by "bluetooth headphones," "headphones," and "earbuds."
Because "wireless earbuds" is the number one search term on Amazon it offers a high return for being the best seller. Because of downward price pressure shoppers are always looking for more affordable options and trusting reviews. Because the best sellers are unrecognizable - often private label - brands it enables launching new unrecognizable brands.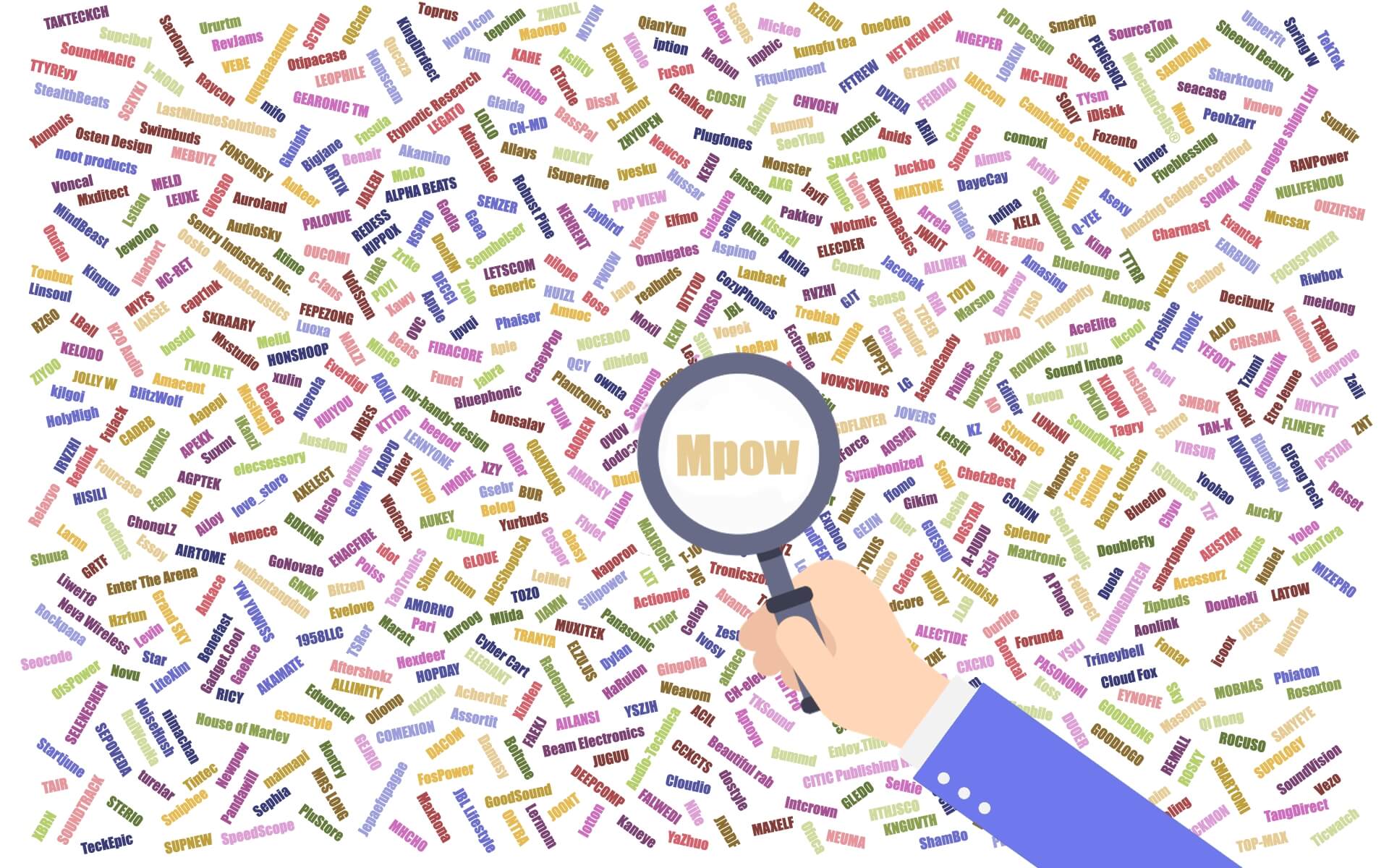 Some of these brands, like Mpow, have over time amassed tens of thousands of genuine reviews, but picking their products involves sifting the thousands of options available. Unassuming shoppers would think that brands like Apple, Sony, Samsung, and Bose dominate the headphones category. Instead, it is a never-ending stream of newly created private label brands trying to out-sell and out-rank others. Often by employing black-hat techniques to cheat their way to the top. "The extent to which sellers go to game the system, and the amount of resources they devote to doing it, [are] a testament to how Amazon's recommendation and ranking algorithms shape consumption," Renee DiResta, director of research at cybersecurity company New Knowledge, told BuzzFeed News.
The instability of high-demand categories is also a testament to how easily sellers can launch a best-selling product. Even if those products end up falling off the next day - often because Amazon suspended the listing after finding reviews manipulation for example - it gets replaced the next day by more of the same. A different brand name most of the time, but the same underlying seller business. After all, creating a new brand on Amazon is virtually free - it's just a text string.
Enabled by Amazon and platforms like Shopify, launching brands today is a matter of minutes at zero cost. It used to take months, tens of thousands of $, a team, and years of experience. Few of these brands are brands, of course. However, their goal is different: "for every new product we launch on Amazon, we will spend $X to make it a best seller, which will make us more than $X back in profits." As long as the math stands nothing else matters; rinse and repeat. In the film Moneyball, Brad Pitt's character Peter Brand says "Your goal shouldn't be to buy players. Your goal should be to buy wins." Amazon sellers are not building brands; they are building revenue.
In the future, every brand will be a best-seller for 15 minutes, paraphrasing Andy Warhol's words "In the future, everyone will be world-famous for 15 minutes." It's never been easier to launch a brand on Amazon like it is today. It's never been harder to launch the next Apple.