Every dollar spent on Amazon ads generates more sales than that same dollar spent on Google ads, because ads on Google lead to external websites, with previously unfamiliar layouts, and require filling out billing and shipping information. On the other hand, on Amazon, ads lead to a familiar product page with one-click buying.
Nearly half (46.7%) of US internet users started product searches on Amazon compared with 34.6% who went to Google first, according to an Adeptmind survey. Not visible in these numbers, however, is the fact that those shopping for products on Amazon are more likely to purchase too. Both because of one-click buying and because they are in the mindset of shopping. On Google, shopping searches might lead to comparison websites, blogs, and reviews, which might have been what the customer was looking for, but ultimately increase the shopping journey.

This week Google announced a redesigned Google Shopping experience, allowing shoppers to discover and compare products, then check out instantly using their Google account. With this new experience, the company is merging Google Express into Google Shopping. Google Express was a service tested for some time in California offering same-day delivery from select retailers when it launched on September 25th, 2015. It first started as a subscription service, where Google would deliver products to consumers. Then in August 2017, the subscription model was scrapped, relying on retailers instead to handle their fulfillment, not unlike other marketplaces.
Products from close to 1,500 merchants will be part of this new purchase experience on Google Shopping, Google.com search, and the Google Assistant. Later this year, the company said it would expand to other Google surfaces including YouTube and Google Images. The company has spent the last twelve months bootstrapping the marketplace from just 39 merchants to 1,500. Originally most merchants were big-box retailers like Walmart, Target, and Best Buy, however many of the recently added merchants are small and medium retailers instead, often selling on Amazon and other marketplaces already.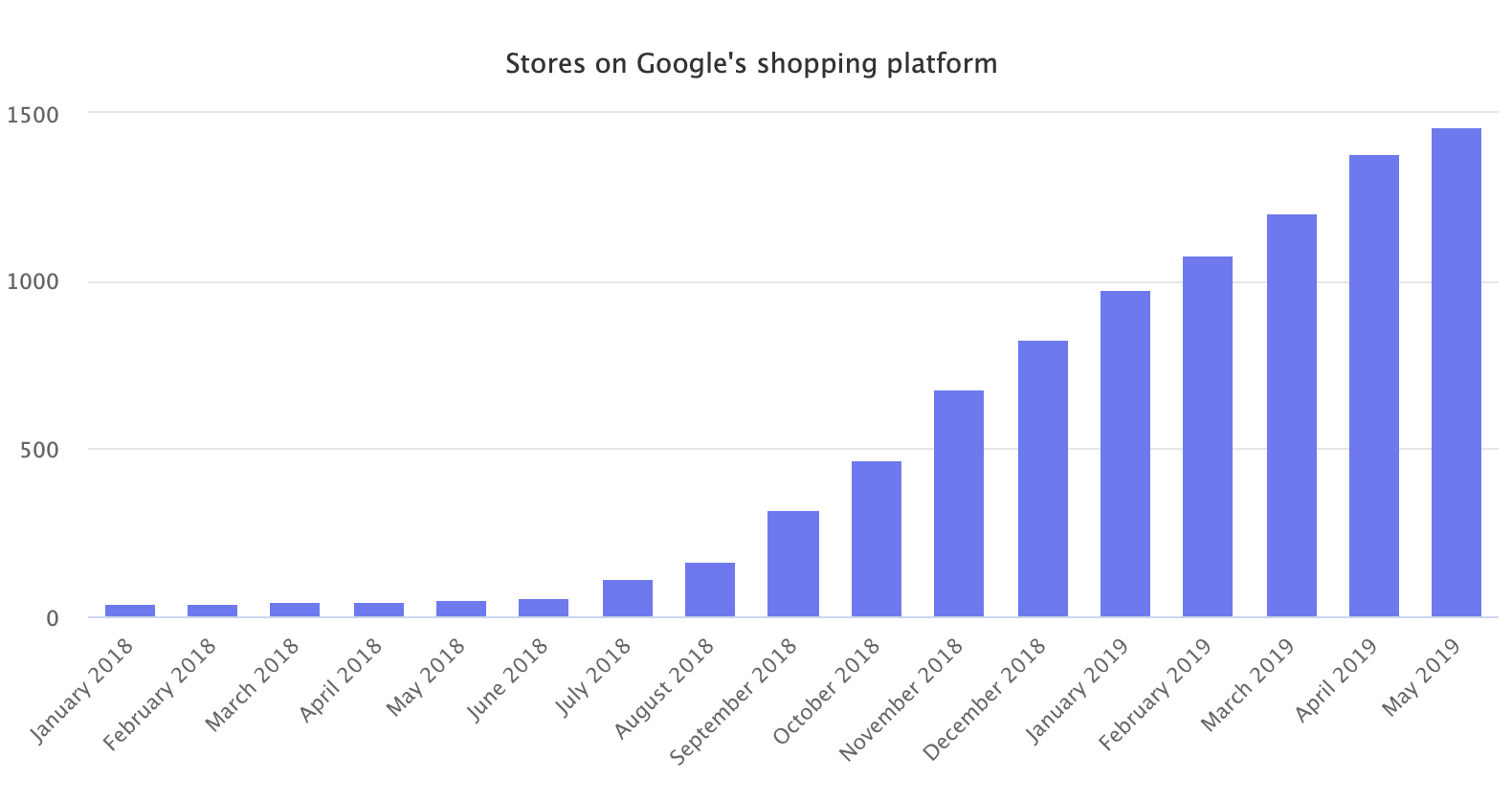 In 2017 Google was fined a record €2.42 billion ($2.73 billion) by the European Commission for having "abused its market dominance as a search engine by giving an illegal advantage to another Google product, its comparison shopping service." That comparison shopping service is Google Shopping.
Navigating antitrust is one of the many issues facing Google Shopping. In January, Walmart withdrew from Google Shopping, undoing what was hailed to be Walmart teaming up with Google to challenge Amazon. There is no infrastructure - both physical and user interface - for fast shipping, all while competition is focused on one-day shipping. Since Google is not a retailer, there is also no visible strategy for brands used to selling wholesale to be apart of Google Shopping.
All issues aside, Google is working to reduce the number of clicks from discovery to purchase. Instagram is aiming for the same with Instagram Checkout, and Pinterest is eyeing the same functionality. To compete in the world of Amazon, platforms for discovery have to bring the shopping experience in-house. Otherwise, the consumer is one tap away from opening the Amazon app.