TikTok officially launched its in-app e-commerce platform TikTok Shop in the U.S. Its ambition is to create a market for social commerce while its competitors like Amazon are undecisive about committing.
Two weeks ago, TikTok Shop launched in the U.S. after months of testing. The functionality allows users to checkout in-app with billing and shipping details stored in their accounts. TikTok had previously launched shopping in the U.K. and Indonesia in 2021. According to Bloomberg, TikTok hopes to reach $20 billion in global e-commerce GMV this year.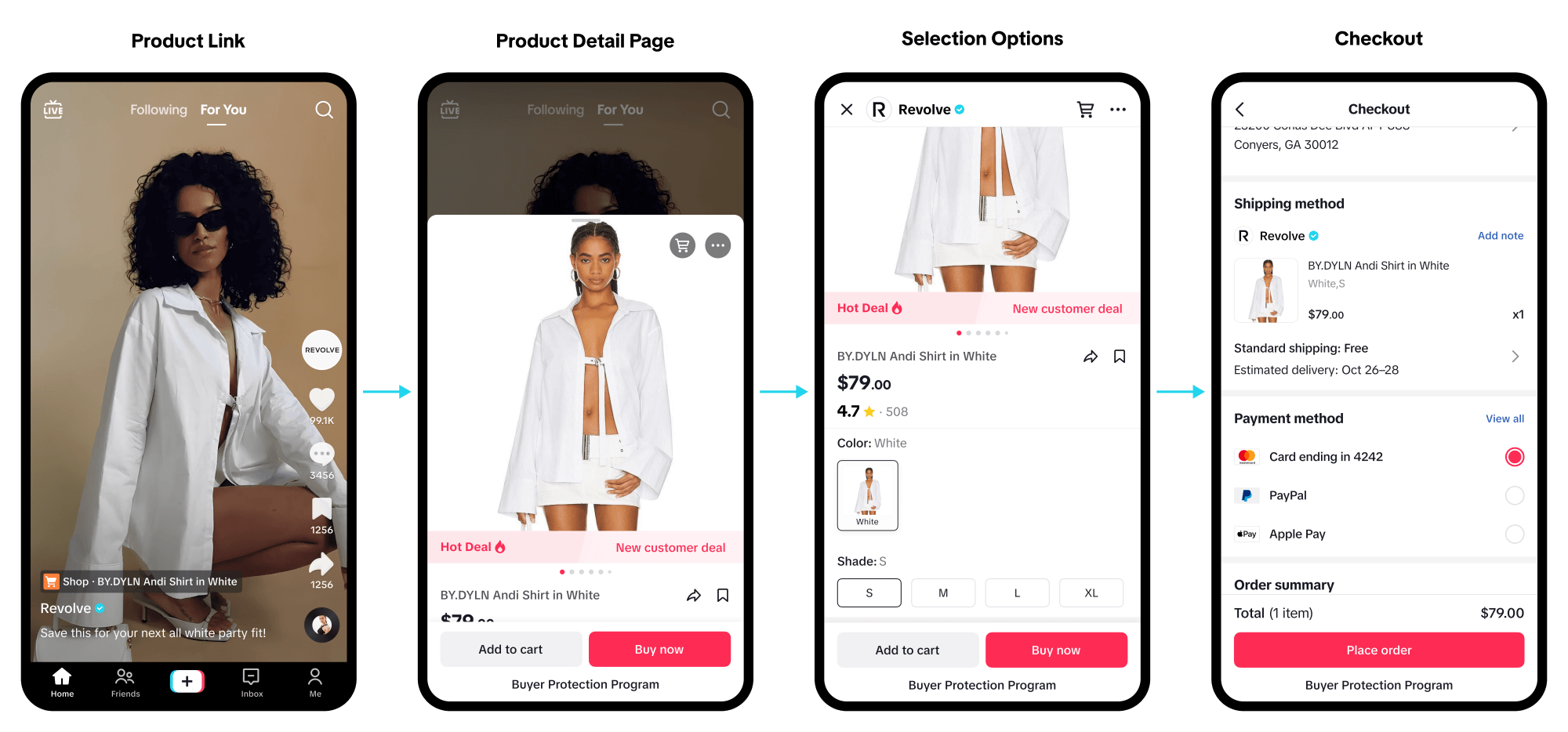 Other social apps in the U.S., including Instagram and Facebook, tried adding in-app checkout to transition from being e-commerce traffic generators through advertising to e-commerce destinations. What's unique about TikTok's approach is its willingness to go all-in. "We have a very aggressive plan to make a splash in the industry and make sure that people out there understand that TikTok is a place for shopping," Nico Le Bourgeois, one of two executives overseeing TikTok Shop in the United States, said in an interview with The New York Times. TikTok is also "offering to subsidize discounts of as much as 50% to entice sellers' participation in its Black Friday program," according to Bloomberg.
TikTok seemingly has a dial to control how much shopping-related content appears in users' algorithmic feeds. So far, it looks to be willing to turn that dial further than Facebook and Instagram did. Of course, that has led to some users complaining on Twitter with "tiktok shop has ruined the whole app. it's all ads and reviews instead of silly little videos" and "Ever since TikTok added the "TikTok shop" everything is just forced overselling of horrible products to earn commission. Like literally every other video… WHERE IS THE DARK HUMOR I CAME HERE FOR????"

Those comments don't mean all users don't like shopping content. But most importantly, those comments indicate TikTok's willingness to accelerate shopping use in the app aggressively. It is okay to upset some users in the process.
Amazon has been growing its own take on social shopping through the Inspire feature for nearly a year. On the surface, it's a tab inside the Amazon app that looks like TikTok and offers a swipeable feed of videos and photos promoting various products. But just like Amazon's many other experiments, it got lost among the dozens of features Amazon's app offers. And just like Amazon's Live, its live-video shopping streaming, the content could be much better. It's hard to imagine many users tuning in to watch Amazon Live (and audience figures confirm this), and it's even harder to see them abandoning TikTok for Inspire.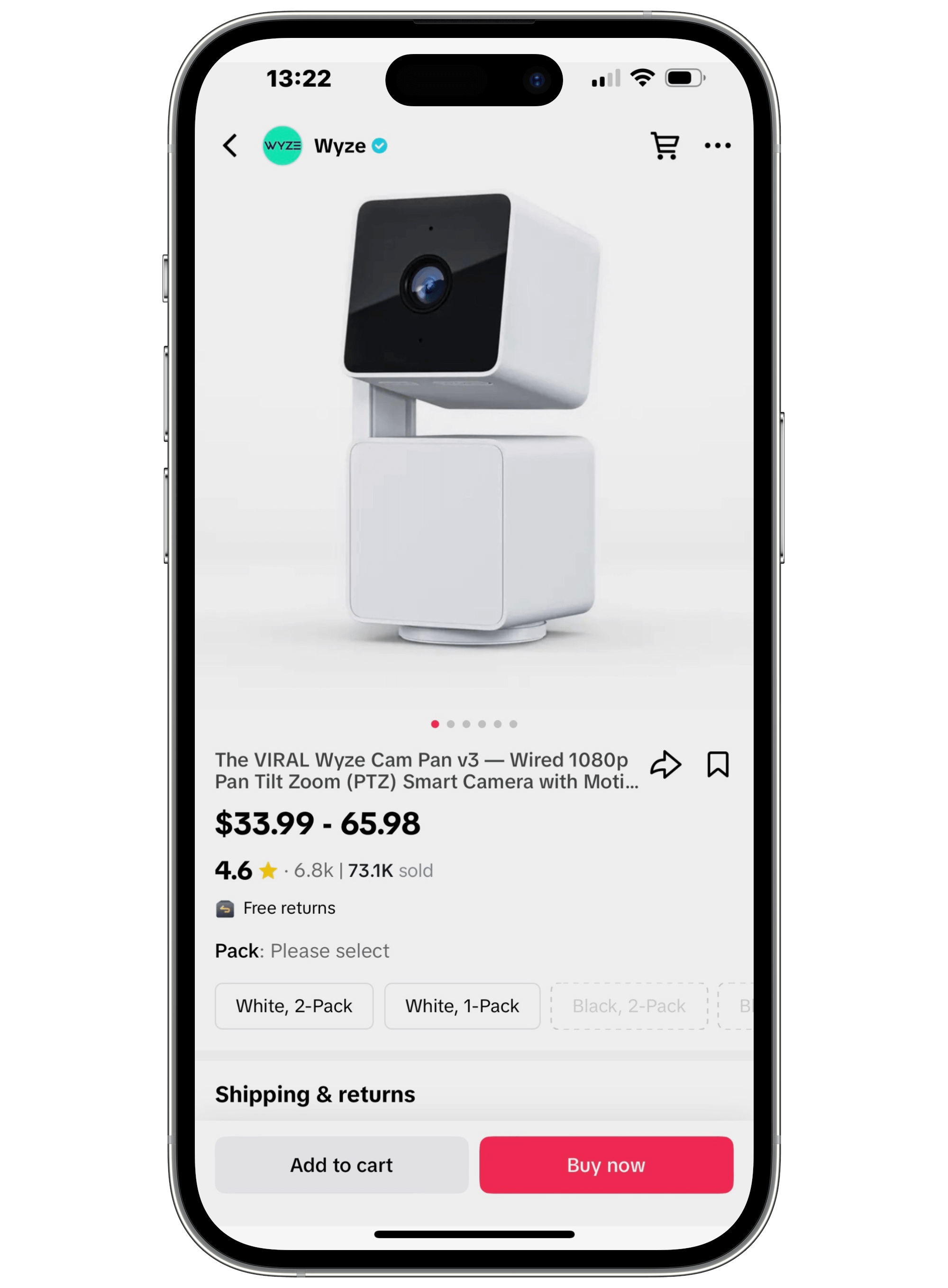 During this year's Black Friday weekend, Amazon is expected to make a big push for Inspire, like it did for Live before. But social commerce during Prime Day and Black Friday already starts on TikTok. This year, for the first time, they don't want to be driving sales for Amazon. They want those sales on TikTok. It's already working for some brands - Amazon-native brand Wyze, which makes electronics like security cameras, sold nearly 40,000 units of a single $33.99 SKU on TikTok in the last 30 days.
Amazon hopes to figure out social commerce before social networks can solve shopping. But its hope is not rooted in action. Amazon has the foundational technology but lacks any buy-in and focus. The functionality is just there, for some users to sometimes use. TikTok might be getting complaints from users upset about the shopping push, but Amazon gets radio silence because its users don't even know Inspire exists.
Shopping on TikTok is not a replacement for Amazon, nor will it ever be, but they appear committed to seeing social commerce reach scale, which will work for some types of shopping, like for the Wyze camera and similar products that go viral. It's unclear whether social commerce will ever take off in the U.S., but if it does, it won't be Amazon that made it.