There is a lot of talk about Amazon, eBay, Walmart, and others, but most seem to forget that what's driving those leading retailers is the millions of sellers in their marketplaces. This is what started Marketplace Pulse, and we continue to look at, analyze, and talk about marketplaces as if they were economies by themselves.
Thus we proceed to collect and research data, build knowledge in all e-commerce markets, and work with leading companies in the industry.
We believe to have collected more data on e-commerce marketplaces than any other organization in the world. This, combined with industry experience, allows unique access to understand trends in the market. From the perspective of sellers, brands, competing marketplaces, and online retail markets.
Last year we celebrated our first birthday with the launch of new design. This year we decided to look at some numbers about ourselves, since everything we do is built on data.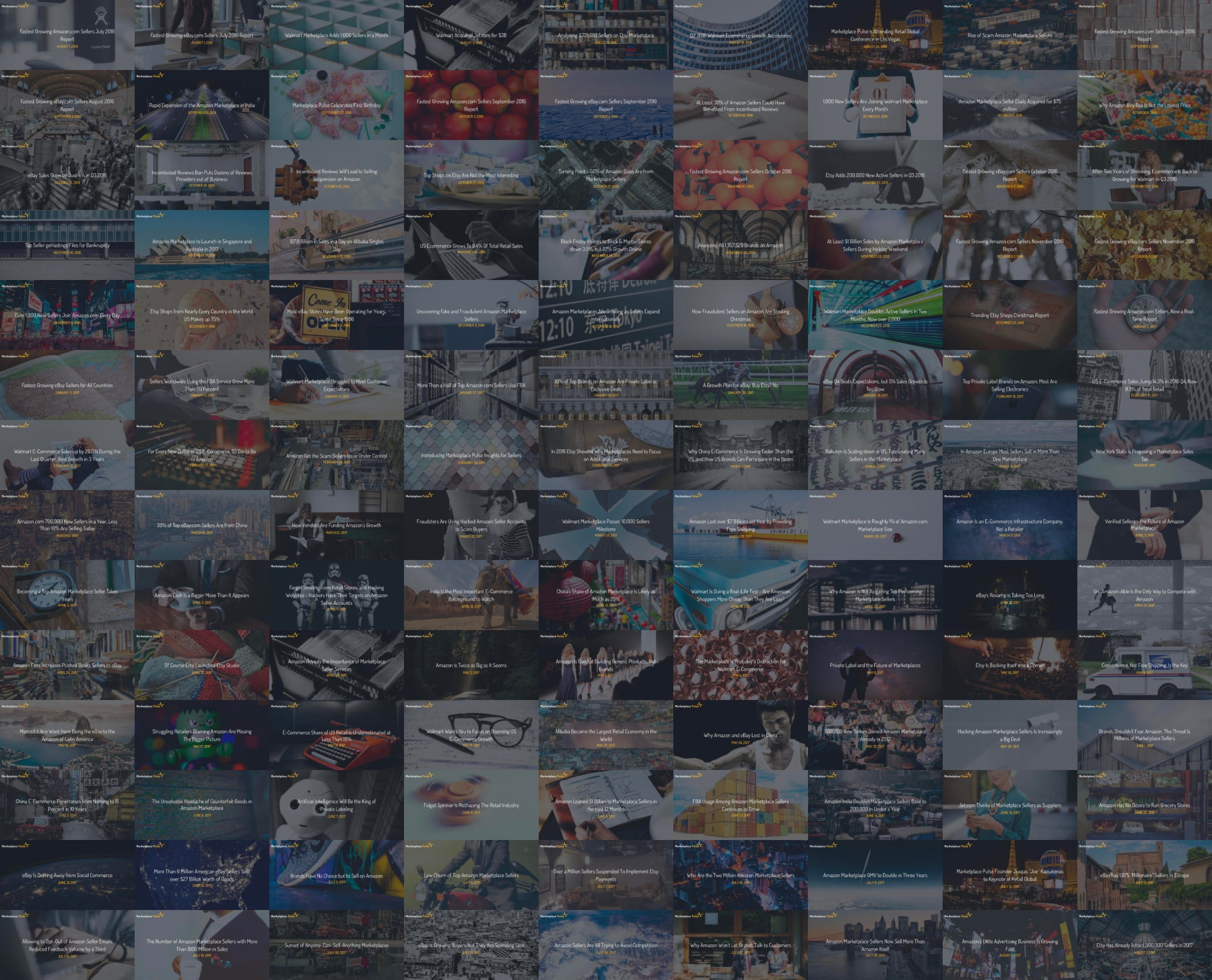 In a year we wrote 126 articles, which totaled to over 60,000 words. That's one book worth of content on e-commerce.
Above is a collage of every single article written in a year. Some of them are industry insight, but half are unique research based on our data.
Every new article gets shared through our newsletter, and through our social media on Facebook and Twitter. All of which have grown in audience considerably, and continue to reach a wide range of people.
And while we are not a journal or a newspaper, we care deeply to state objective and fair facts, and provide opinions grounded in research. Because of this our insights and findings have been published by The Wall Street Journal, Reuters, BuzzFeed News, Inc. Magazine, Forbes, and other publications internationally.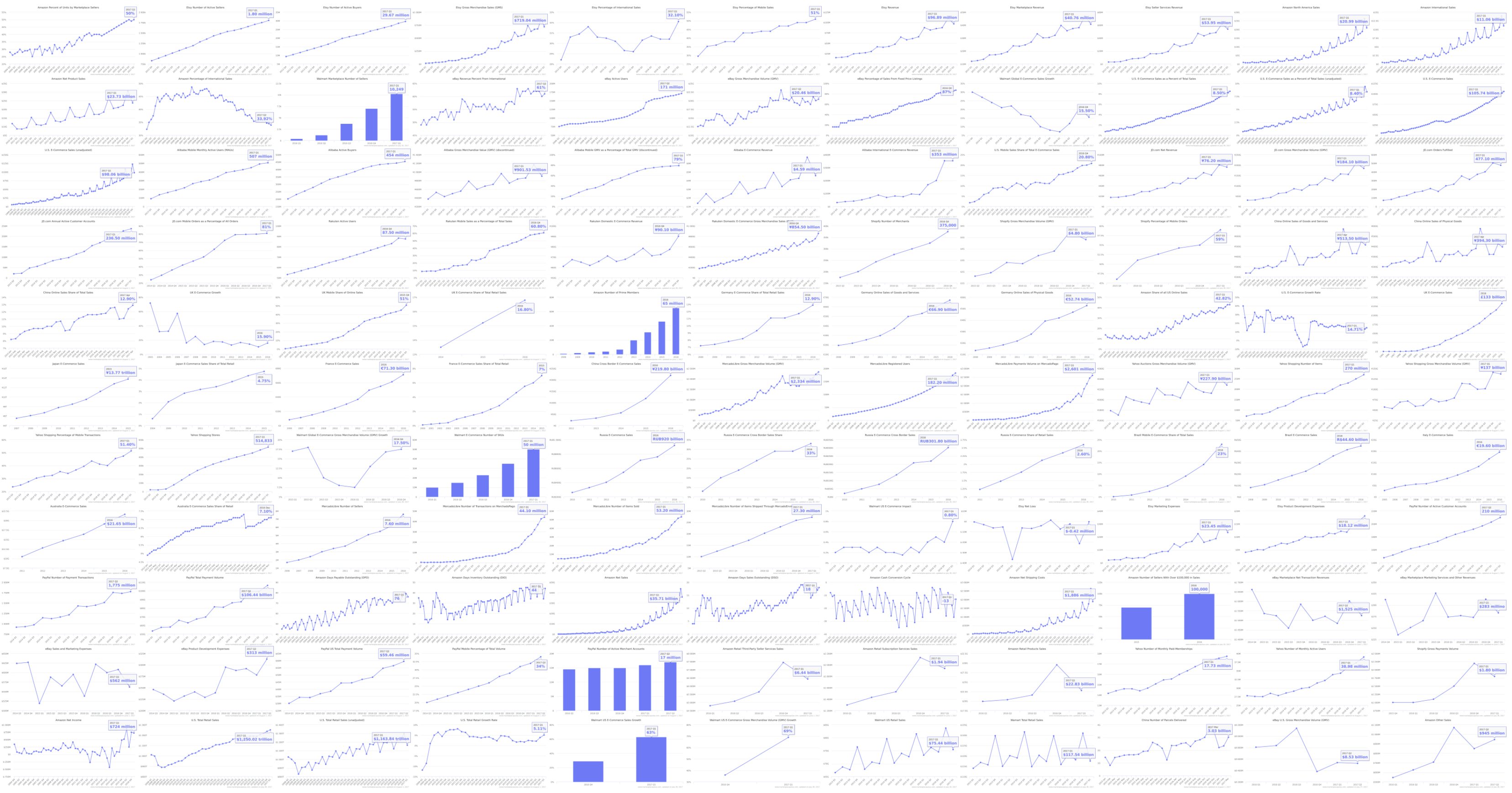 We have also started to collect, categorize, and analyze various statistics, of which there are 121 now. Some of them are based on earnings reports, some are based on various governments reports, and some are from our own data.
The picture above is every single one of them, and it is exciting to see most of them growing. Often in our articles we need to refer to some concrete metric, so we chose to publicize our previously internal collection of statistics.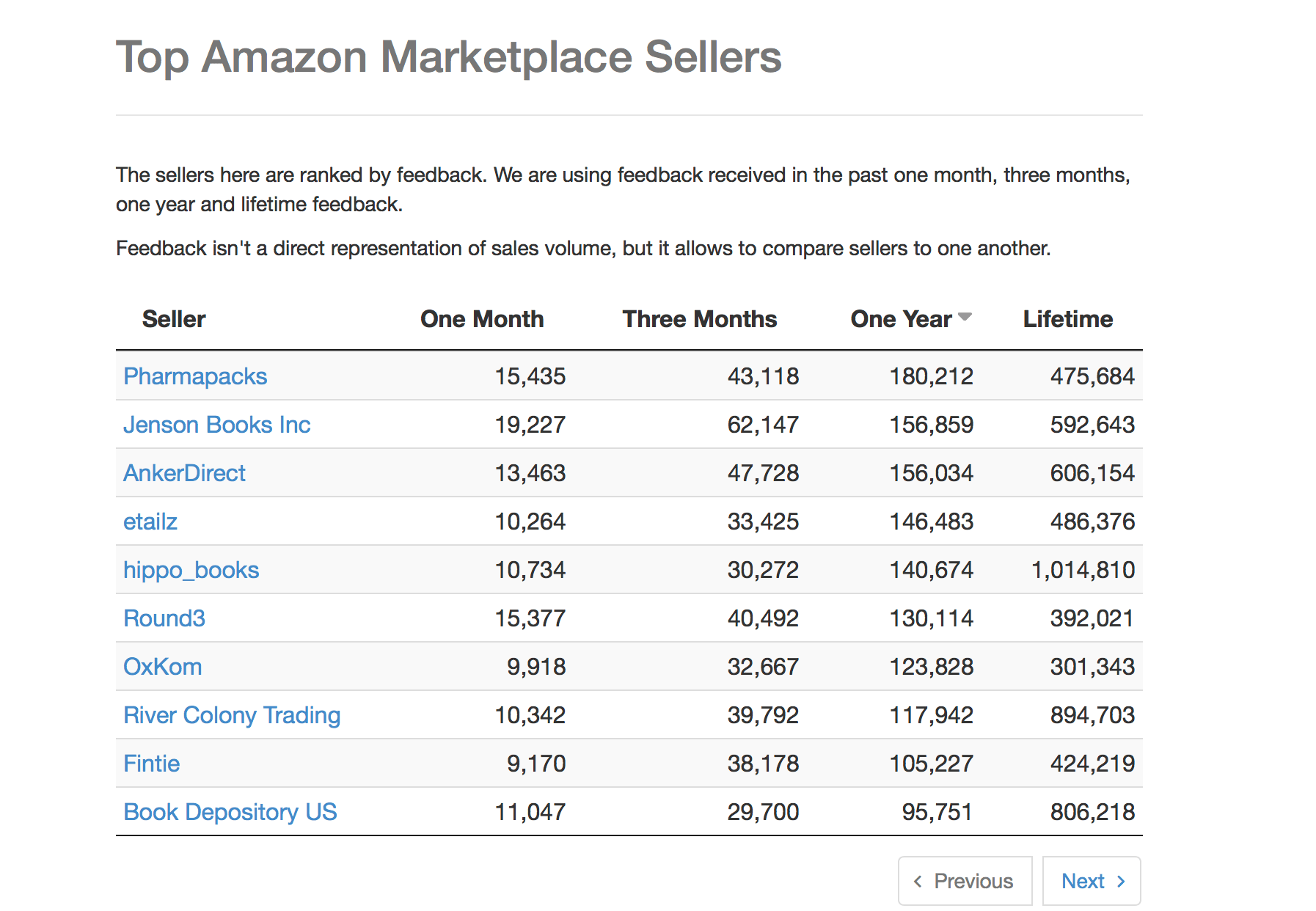 Above is how our website looked like two years ago. That's all it was then, a list of top amazon.com sellers. But we took it way beyond that initial concept by introducing more marketplaces and countries, writing insightful content, building related projects, and just in general establishing ourselves.
In Amazon's latest earnings report they reported that marketplace sellers sold more units than Amazon itself. This hasn't happened before, and is an important milestone for the marketplace. We think Amazon's marketplace will continue to outgrow Amazon, and so will marketplaces around the world lead online retail growth.
And thus we will continue too.