U.S. e-commerce grew 32% in 2020 to reach $790 billion, up from $598 billion the year before. According to the Department of Commerce, e-commerce represented 14% of total retail spending, a significant increase from 11.3% in 2019.
For the past ten years, e-commerce in the U.S. grew, on average, 15% year-over-year. In 2020, the market reached a total sales figure it would have otherwise gotten to in 2021. Thus, two years of e-commerce growth in one year.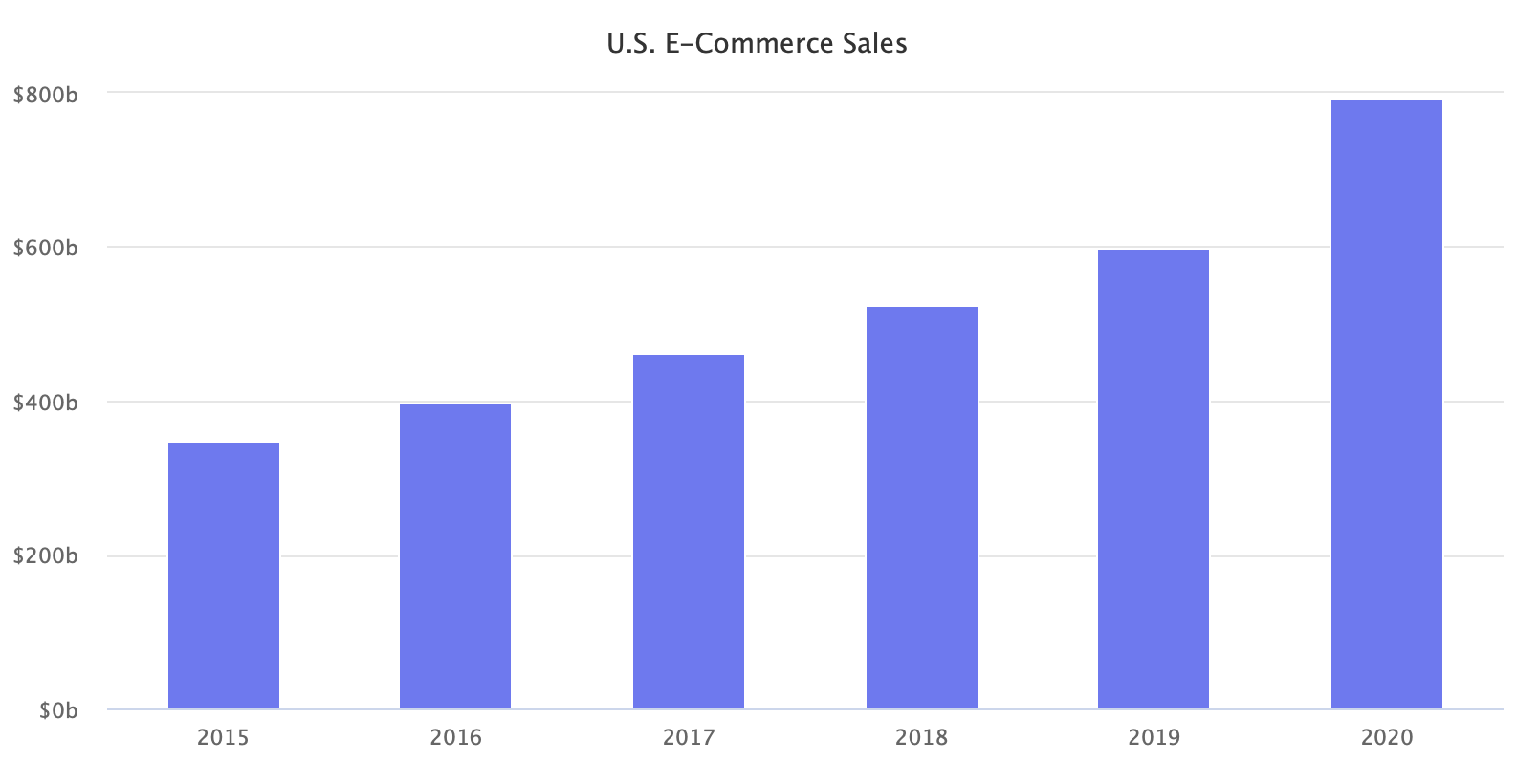 Amazon was one of the big winners in the fourth quarter, a record quarter with nearly $250 billion in e-commerce spending. While during the first two quarters boosted by the pandemic - Q2 and Q3 - it grew at or below the overall U.S. e-commerce growth rate. In the fourth quarter, Amazon grew faster than the market (based on a naive comparison of its reported North America segment growth). Its fulfillment capacity allowed the company to be more confident with deliveries than its main rivals.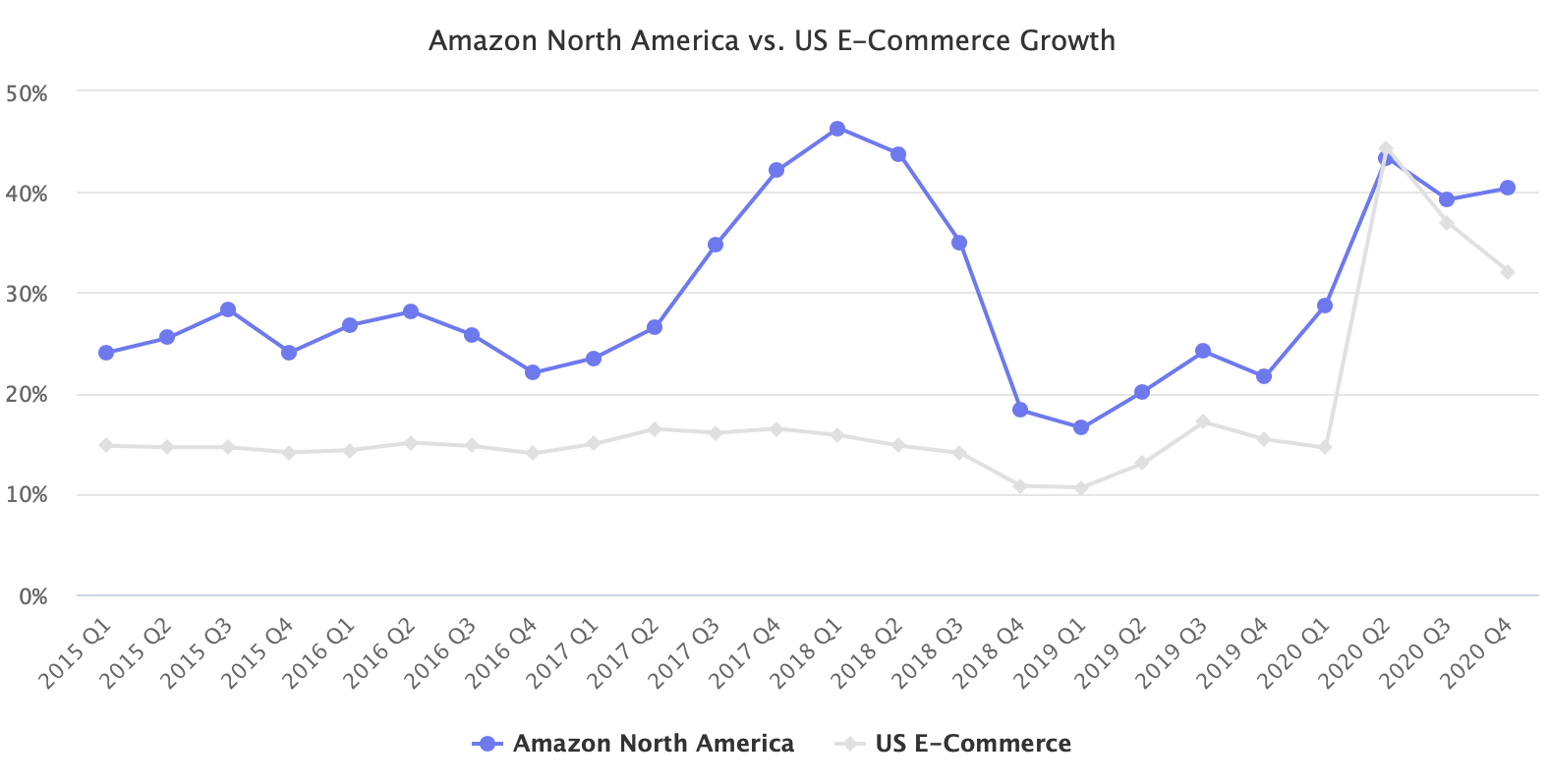 U.S. e-commerce reached its peak in the second quarter with a 16.1% share of retail. However, one part of e-commerce penetration growth was increased sales online, another - decreased overall retail spending (the denominator in the penetration calculation). By the end of the year, retail spending had recovered, and thus e-commerce as a percent of retail decreased.
The Department of Commerce's retail figures also include sales of cars, car parts, bars, and restaurants. Excluding those, the e-commerce share of retail would be substantially higher at around 20% for 2020.