Two years since launch, Target's invite-only marketplace has less than 300 sellers, despite traffic on the website growing more than 50% last year. For those that are on it, naturally, it is often the fastest-growing channel.
On February 25th, 2019, the company launched a marketplace called Target+, or Target Plus. It started with 30 sellers. In two years, the marketplace has only grown to 272 sellers, according to Marketplace Pulse research. Brian Cornell, CEO at Target, said last year, "On Target Plus, our approach continues to be the same. […] We'll continue to make sure we curate very carefully and complement our store and online assortment."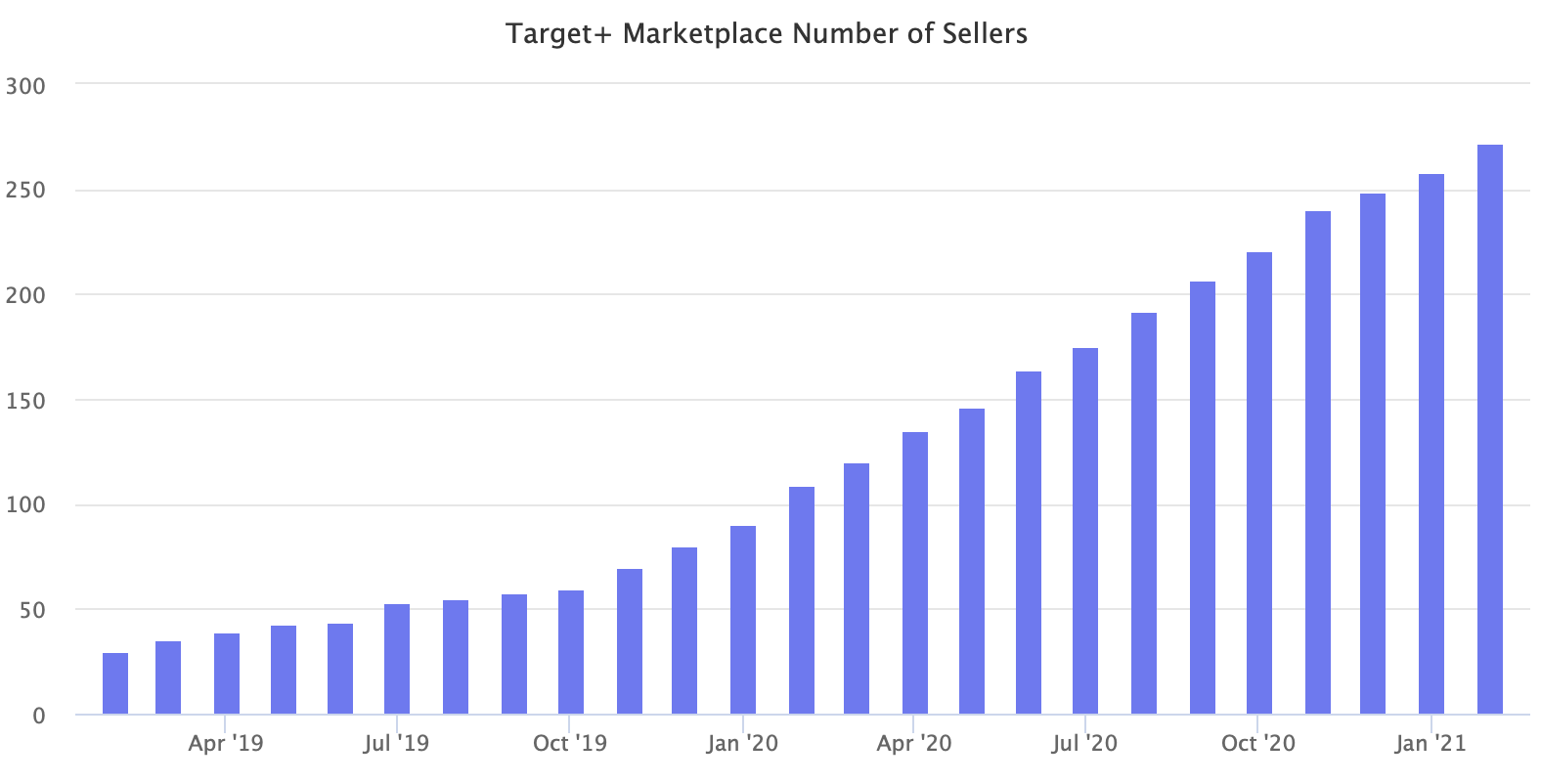 The result of a curated marketplace is that a search for "wireless headphones" on Target returns 675 products, more than half of which are sold by Target itself. Walmart has just as many as a retailer but adds 20,000 through the marketplace. Amazon, of course, has more than six million.
Target selects sellers allowed to join, unlike Amazon that runs an open marketplace. That means that not only the selection provided by the sellers is much smaller, but that competition among them is virtually non-existent. The select few on it share a website with over 200 million monthly visits, up 50% in 2020. Multiple sellers have confirmed Target as their fastest-growing channel.
Given the role Target's stores played in its e-commerce growth over the past few years, the marketplace is still in an odd place. It is both tiny in terms of selection but also has the standard benefits of a marketplace. For example, Target recently onboarded Asics, the running shoes brand, using the marketplace instead of a retail or dropshipping vendor.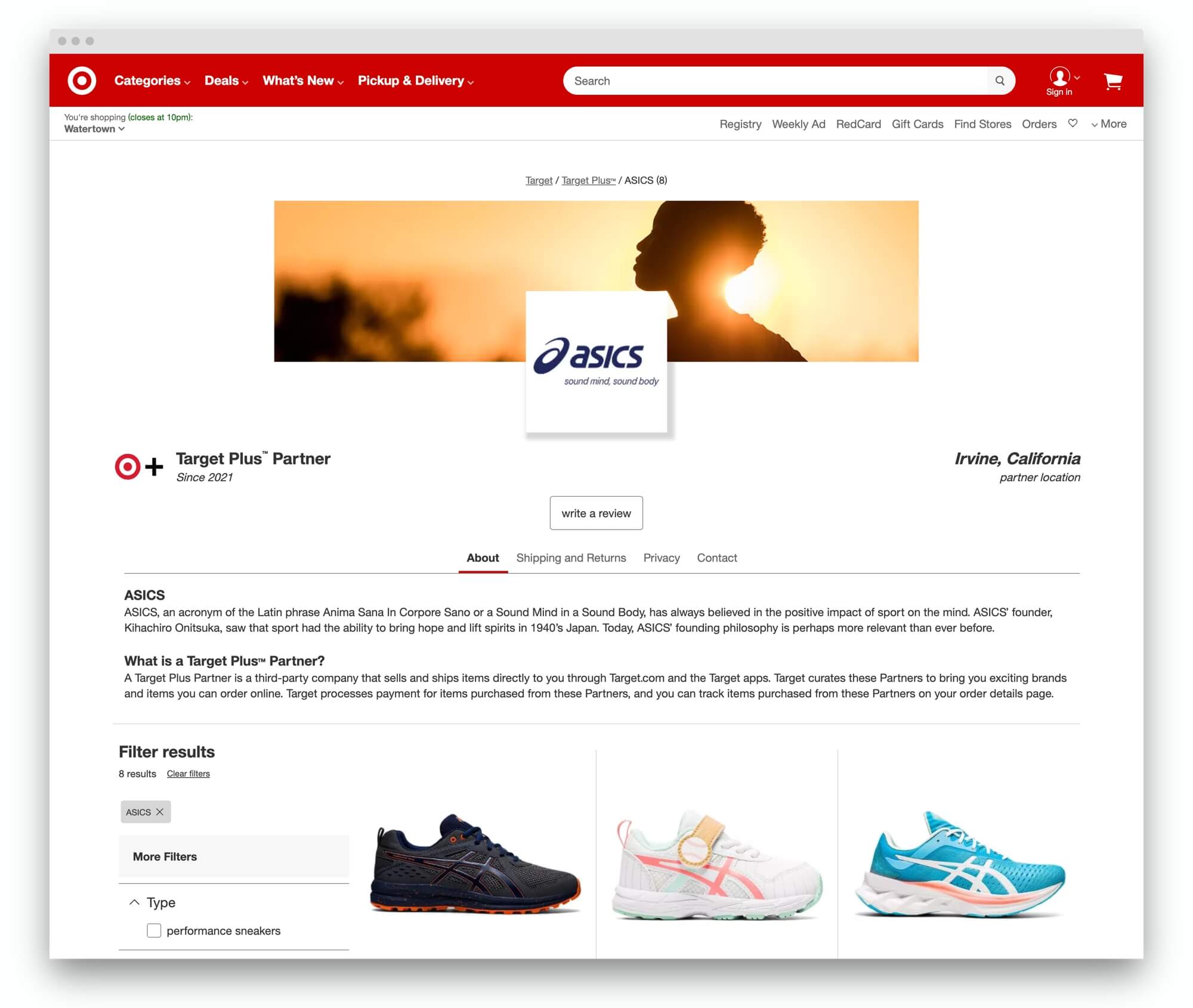 There is no indication that Target would open up the marketplace. Two years in operation, it is not a problem of operational bottlenecks but a deliberate choice. The marketplace appears to be in place to augment the selection and not a strategy to transform Target into a marketplace company.