Shopify now allows customers to search for items across all Shopify merchants. The Shop app is thus a complete marketplace. However, the functionality is yet to be available to all users.
Shopify's Shop app recently added a "Search for anything" search box. It allows customers to search for items they previously purchased, merchants matching the search term, and products sold by any of Shopify's merchants. For example, a "cycling jersey" search returned 6,937 results from hundreds of Shopify merchants.
The ability to search for products across all Shopify merchants is noteworthy. Shopify hosts many brands that are often unavailable on other channels. However, there is no simple way to discover them. Unless customers see advertisements on Facebook or Instagram, they won't know about the different shopping options. "Search for anything" solves that.
The search functionality completes Shop app as a fully-fledged marketplace. It had the other parts - adding their items to a shopping cart and checking out without leaving the app - for over a year. Adding search allows the entire shopping journey to happen in-app.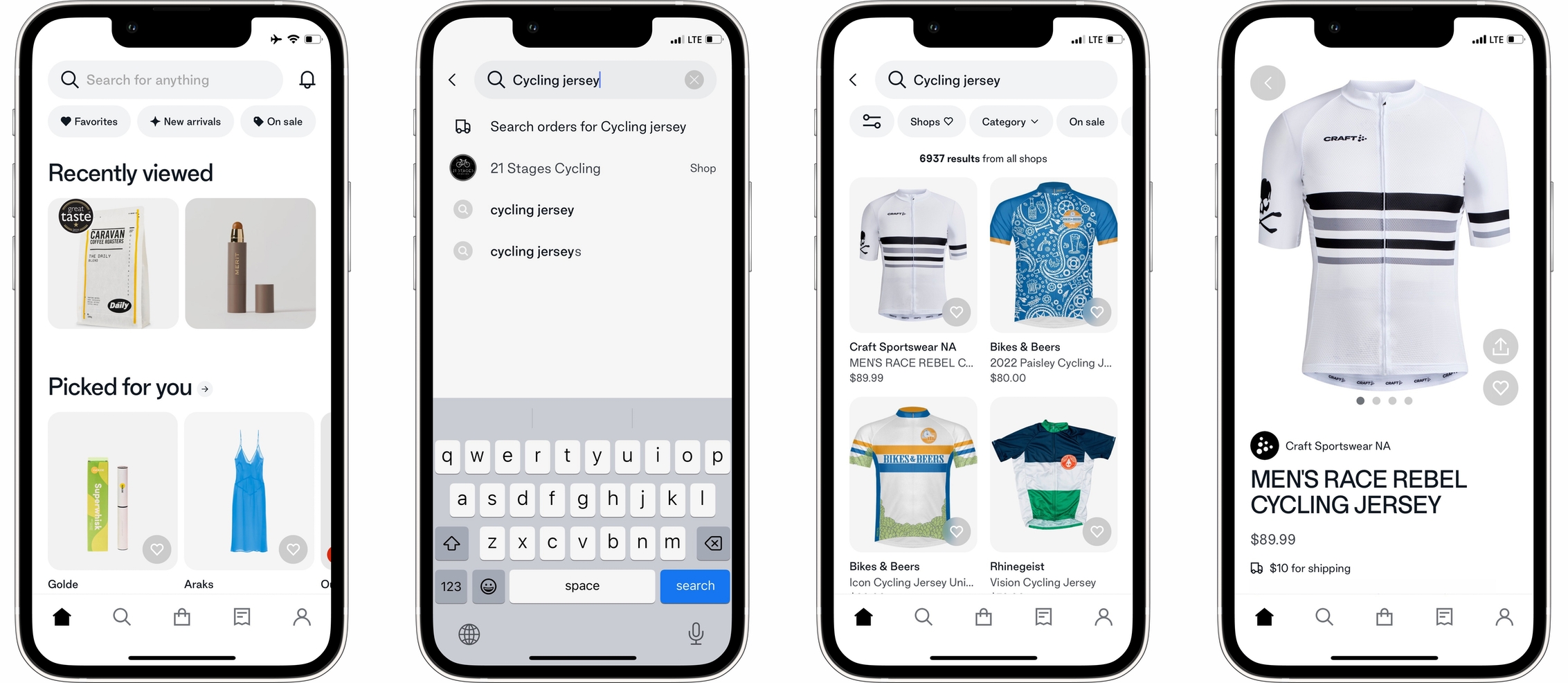 However, the search functionality is only available to some users. For now, the test appears extremely limited. It's unclear when and if it will be open to all. "Current and former Shopify employees said it was unclear whether the company would ever roll it out to a wider audience, as internal debate continues about whether the feature would hurt merchants," wrote Madeline Stone at Business Insider when discussing Shopify's previous search experiments last year.
A universal search means a ranking algorithm and deciding what metrics influence higher ranking. Eventually, universal search also means an advertising platform for merchants who want to pay to rank higher. Those are likely some of the reasons for the internal debate. There is also a question of whether Shopify should become a consumer-facing brand, but it has already been going that route with Shop Pay, Shop Promise, Shop Cash, and more.
In an interview with Harley Finkelstein, president of Shopify, in May 2021, Niel Patel of The Verge asked, "Do you see yourself headed in that more consumer direction, where you run basically a catalog for lots of independent businesses?" Harley answered, "No. We have no plans to be a marketplace." But to a limited set of users that have the universal search visible, Shopify is a marketplace.
While Shopify is unsure (or at least unclear) what the Shop app should be, it is one of the most downloaded and installed shopping apps. If Shopify sent a notification saying, "Now you can search for anything on Shopify," it would become a shopping destination that instant.