Amazon's retail sales are down to only 50% of the company's total revenue. It now generates nearly as much revenue from its services businesses like AWS cloud hosting, Prime memberships, the third-party marketplace, and advertising.
In the second quarter, Amazon's services business grew nearly three times faster than its retail sales. Amazon sold $53 billion worth of products online and $4 billion in physical stores like Whole Foods. Up 15% for a total of $57 billion. All services combined for $56 billion and were up 42% year-over-year.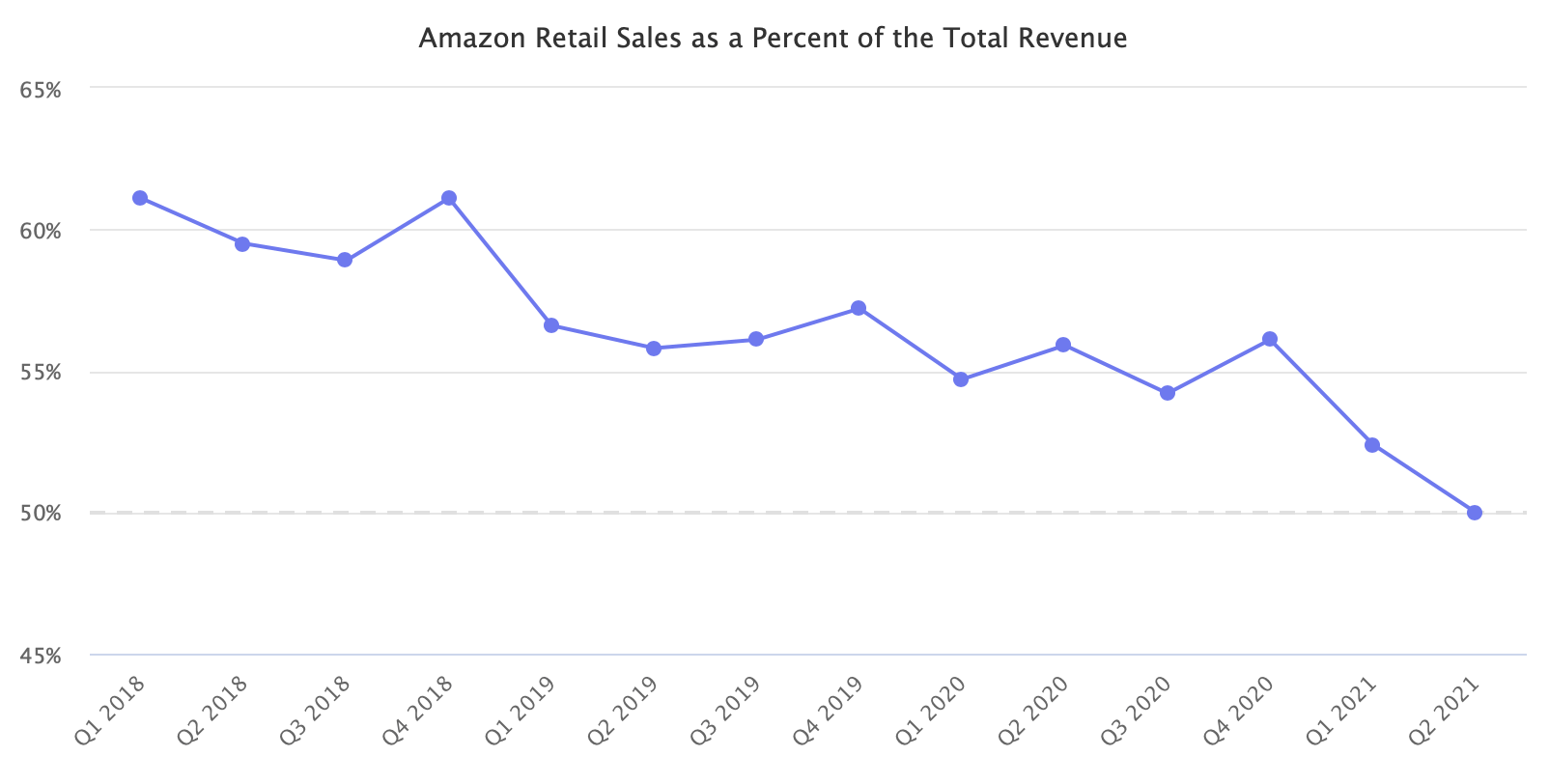 Given how long Amazon has been growing its third-party marketplace, AWS cloud hosting, and other services businesses, it is perhaps surprising that it took the company until 2021 for retail sales, its original business, only to represent 50% of the total. But then, there are no critical reasons for it to forgo retail for the marketplace. And so it continues to do both.
Three years ago, in 2018, retail sales were 60% of Amazon's revenue. The third-party marketplace, its second-largest business unit, has been growing faster than retail for years. The third-party marketplace business will soon be half as large as retail and will generate over $100 billion in revenue for Amazon in 2021.
Advertising has started to accelerate as brands' appetite for ads is driving up ad prices. It was up 87% in the second quarter, accelerating for the fourth quarter in a row and posting the fastest growth in nearly three years. The business is now half as large as AWS cloud hosting.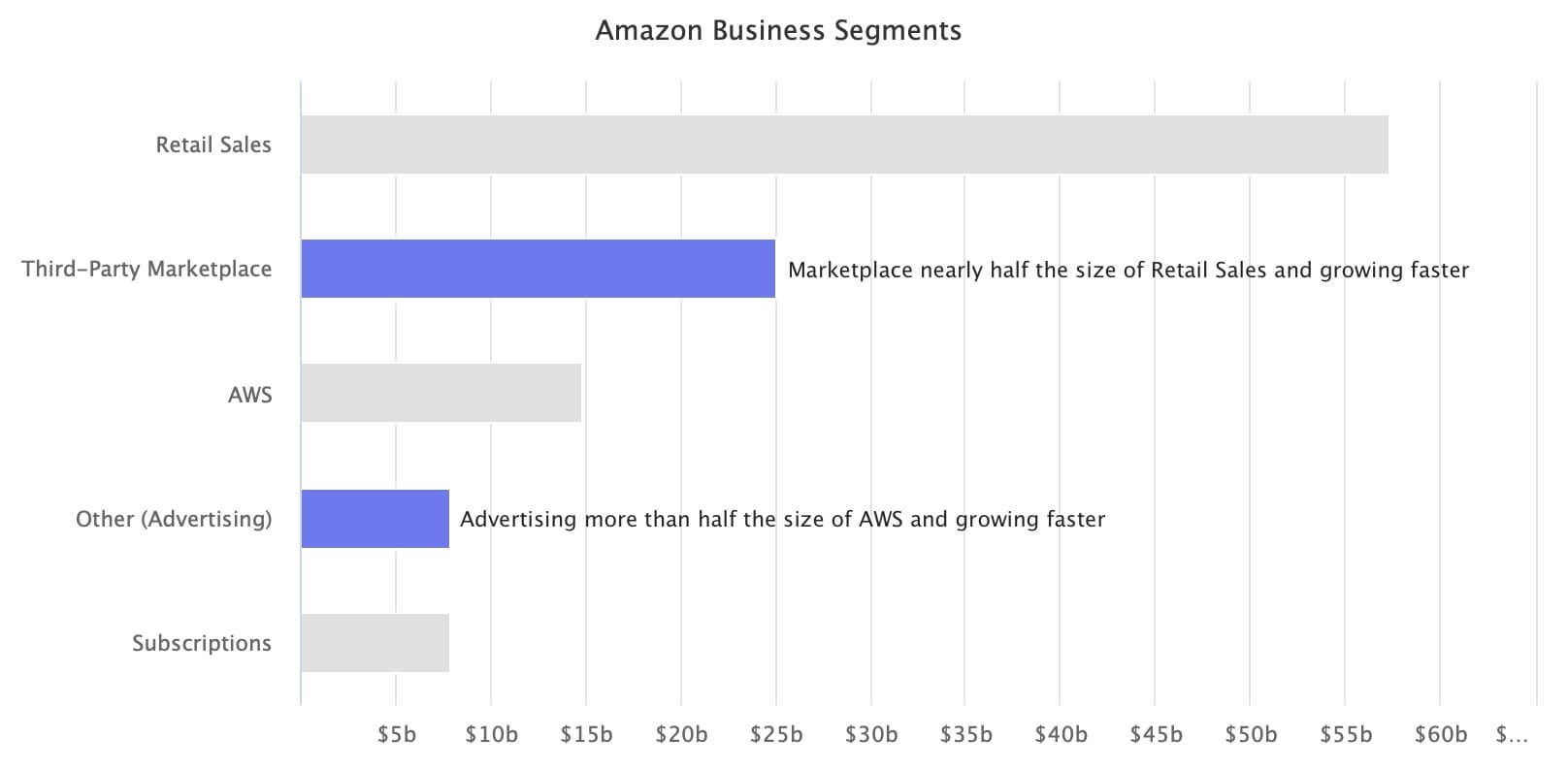 The second quarter in 2020 saw sales on Amazon spike due to the pandemic tailwinds. Compared to that, this year's second quarter saw expected weak growth (it would have been even lower if not for Amazon pulling Prime Day into the quarter). The current quarter will show slower growth still - Amazon's guidance for the third quarter is 10% to 16%.
For the remainder of the year, the big issue is fulfillment. There, the company said that they've been "playing catch-up pretty much since the pandemic started." It added that units shipped to its warehouses - both retail and FBA by third-party sellers - have doubled in two years. Thus inventory restrictions affecting the marketplace are not going away anytime soon, and fulfillment will again be a factor in the fourth quarter.