Three years ago, Lady Gaga launched a cosmetics brand Haus Laboratories to be sold exclusively through Amazon. However, the brand flopped and is set to relaunch at Sephora. The relaunched brand will no longer be available on Amazon.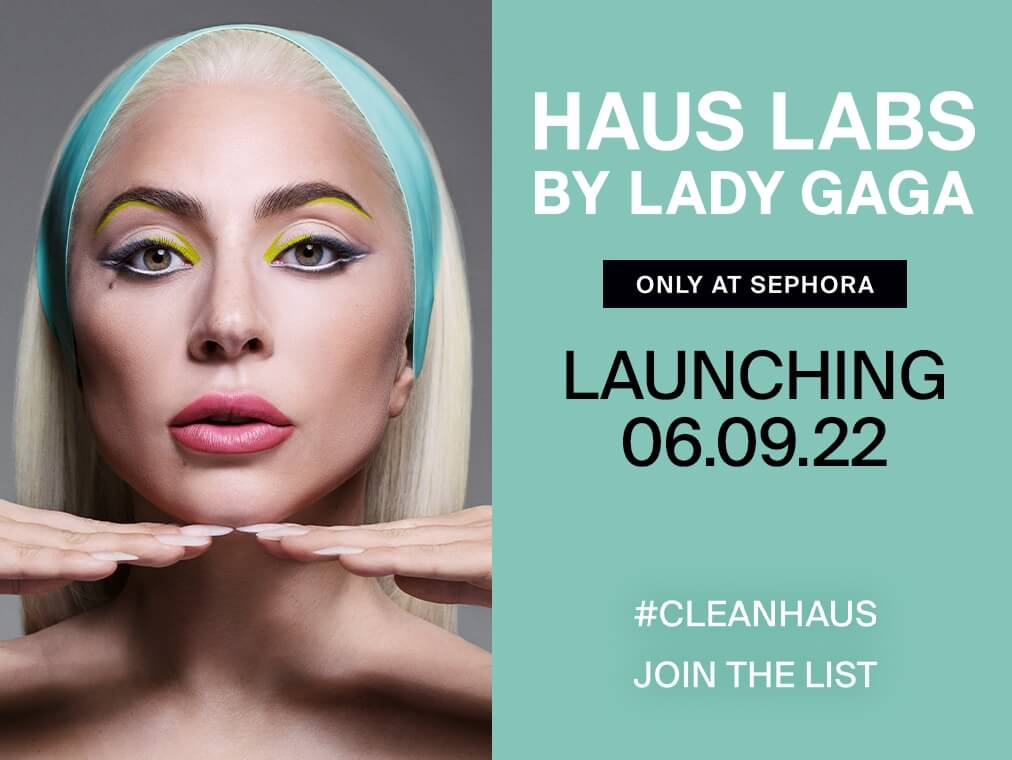 With the Haus Laboratories' launch in 2019, Amazon tried to show off its function as a brand incubator. Amazon was actively launching brands like the skin-care brand Belei, and this move was meant to capture exclusive products and cultural relevance. The launch differed from the typical beauty playbook, which most of the time involves major beauty retailers like Sephora and Ulta Beauty.
"There are companies that see me and what I stand for and the way that I view the world, and if it's not perfectly in line with what they do … they'll be like, 'Can you just change half of the equation?'" Lady Gaga told Business of Fashion in 2019. "The answer is no. No deal. No message of self-acceptance, no deal. This [deal with Amazon] was so wonderful because this was like, 'Let's make a deal, let's make a deal to change the world with their beauty.'"
Haus Laboratories was the first - and so far the only - major beauty brand to sell exclusively on Amazon. Pushed by Amazon's marketing efforts on Prime Day 2019, the brand became the number one best-seller in the Makeup category by the end of the event. Prime Day was only a pre-sale; products started to ship on September 17th. The brand added additional items on that day, which too became best-sellers by the end of the day. However, since then, the brand has failed to recapture attention.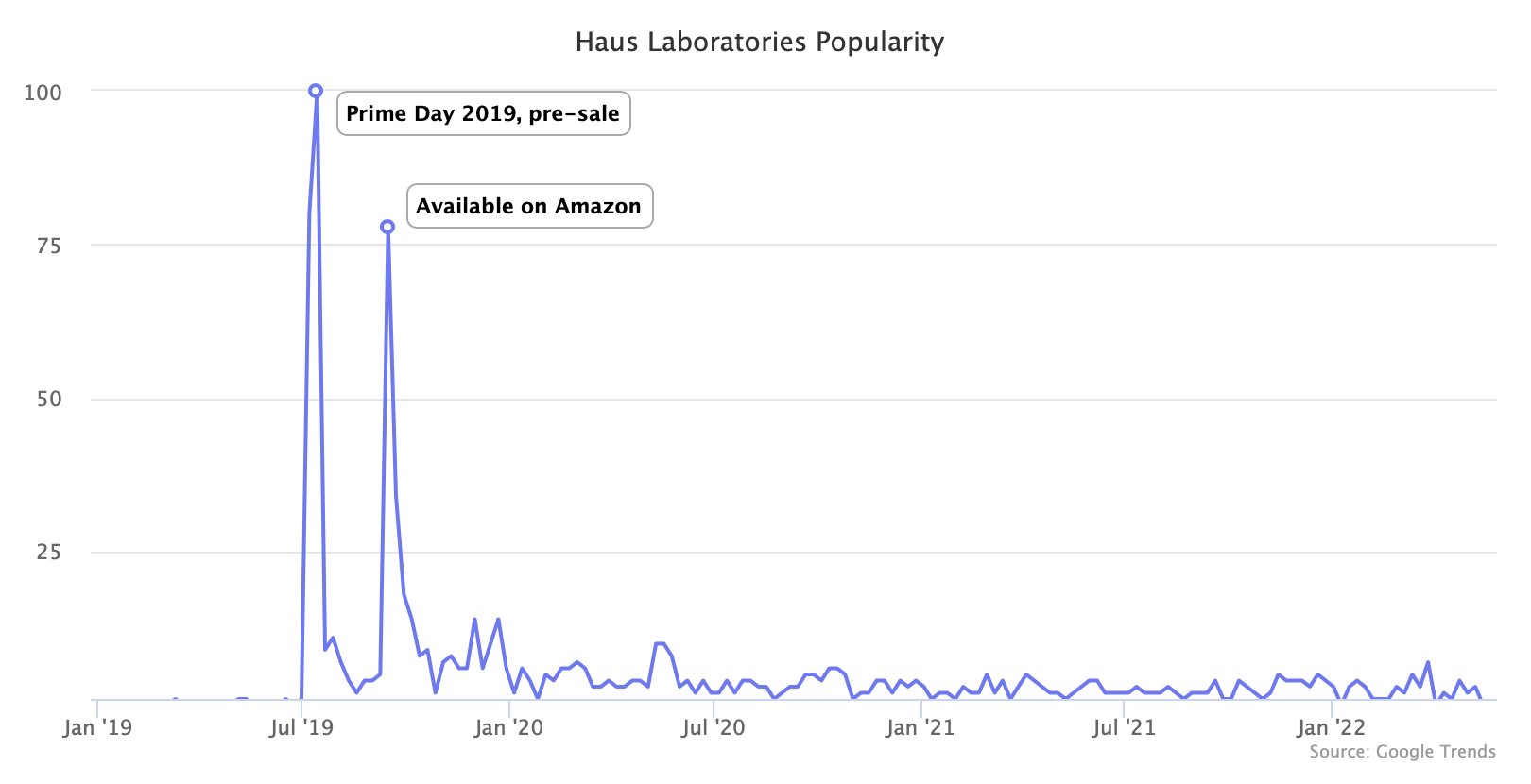 Shoppers often bought the brand's products after searching for "haus laboratories." The direct searches for the brand are unsurprising, given that the brand's Instagram account has nearly one million followers. The brand wasn't a top result for "eyeliner," "liquid eyeshadow," or any other search phrase. Despite Amazon's early exclusive marketing, it failed to take off - the eyeliner, for example, is lost among the hundreds of thousands of competing products.
That's not to say that no one is buying Haus Laboratories products. For example, the lip gloss item has been among the top 10 best-sellers on Amazon for years. But the brand could likely achieve more once untied from exclusivity to Amazon.
Since Lady Gaga launched the brand with Amazon, many influencers and celebrities launched their own either as direct-to-consumer (DTC) brands or through partnerships with retailers like Sephora. Many of them have had a lot more success than Haus Laboratories. The brand's relaunch with Sephora concedes that launching on Amazon was a mistake.
Haus Laboratories' flop reaffirms Amazon's limitations as a one-size-fits-all retailer. It doesn't allow (and has, over time, trained shoppers not to expect) brands to communicate values and their point of view. For brands trying to differentiate from commodities, that's a critical shortcoming. On Amazon, too, a celebrity name attached to a product is practically invisible. Amazon has too many products from too many brands for the traditional brand-building features to stand out.