Consumer spending through e-commerce is approaching a $1 trillion annual run rate. Despite only a slight increase in market share, the e-commerce market has almost doubled in three years.
According to the Department of Commerce, e-commerce sales over the past twelve months reached $975 billion. Three years ago, the annualized run rate was $518 billion; at the time, it took the market seven years to double in size. This time ten years ago, it was just $208 billion.
If the pandemic didn't happen and e-commerce continued growing 14-15% - the rate it was on for years before - the annualized run rate would be $780 billion today. A considerable $200 billion smaller than the current $975 billion run rate. Thus e-commerce is 25% bigger than it perhaps would have been, but so has total retail spending increased more than expected.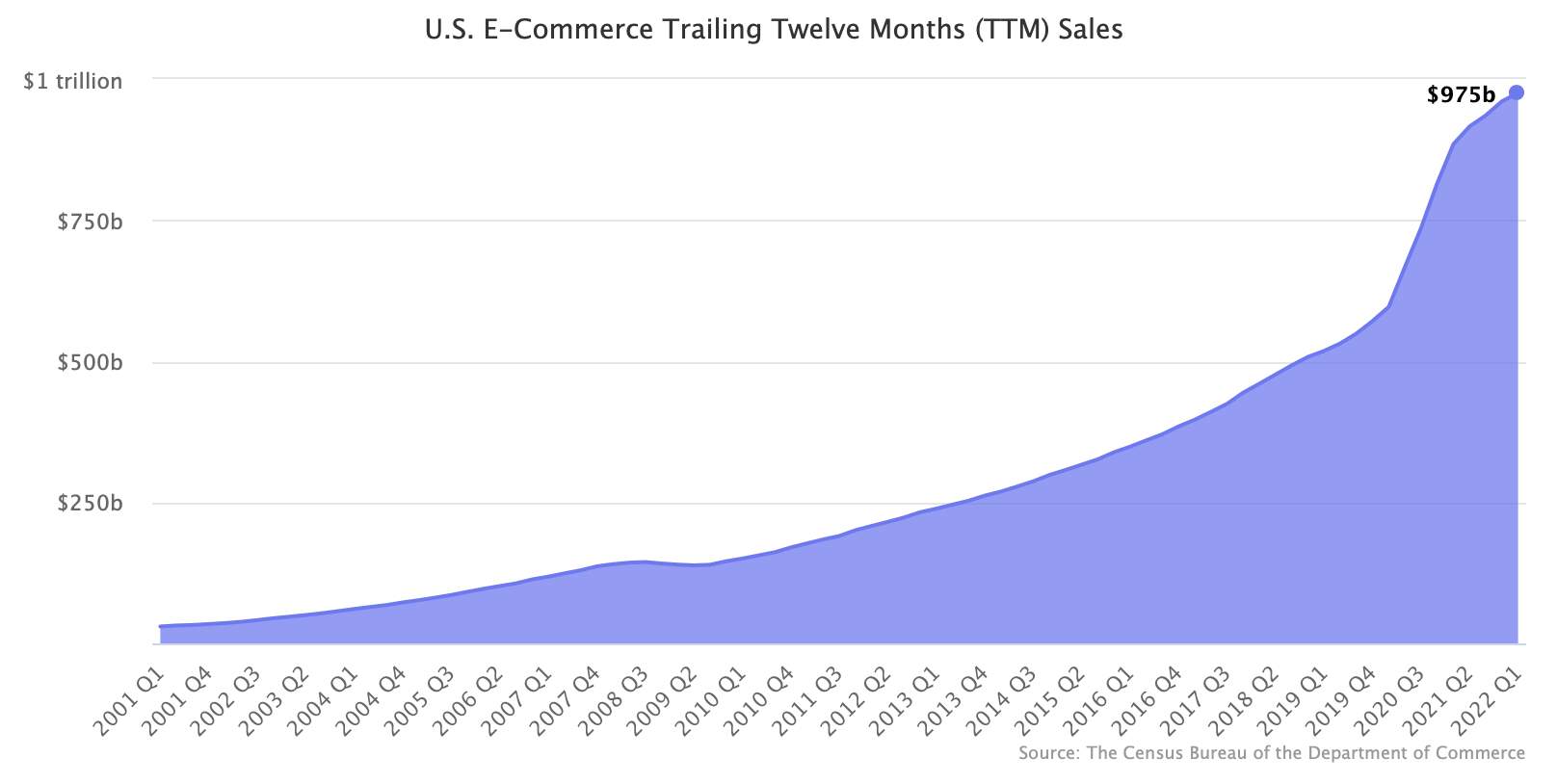 E-commerce grew by just 6.7% in the first quarter. That's the slowest growth since 2009, months after the financial crisis of 2008. And even that was boosted by rising prices due to inflation. However, it is compared against Q1 2021, the last quarter of historic e-commerce growth. E-commerce growth was going to slow down.
In the latest quarter, 14% of consumer spending happened on e-commerce. Excluding retail categories that don't typically compete with e-commerce - restaurants, car dealers, and gas stations - e-commerce represented 21% of retail. More than $1 of every $5 spent flowed through e-commerce.
Yet a year ago, e-commerce penetration was virtually identical, if not slightly higher. It lost market share in 2021 because offline retail grew faster than e-commerce for the first time in history, and the online shopping boost from the Covid-19 pandemic cooled off.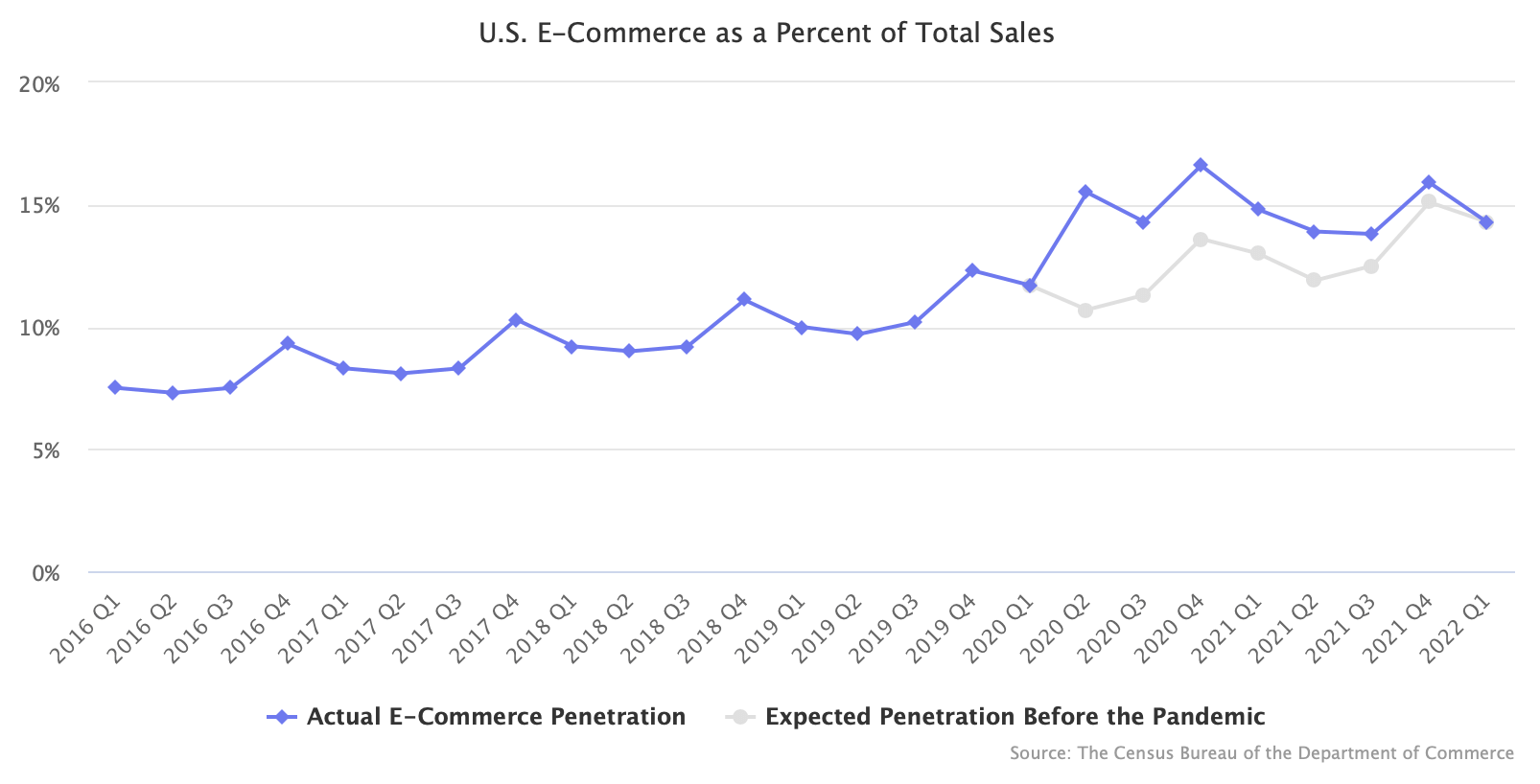 The e-commerce market share of total retail spending remains flat because offline retail spending has grown faster than e-commerce for the past four quarters. But despite e-commerce penetration decreasing as a percentage of retail, net e-commerce spending remains elevated from the pre-pandemic trendline.
Thus e-commerce is both smaller than the early pandemic boost would have suggested and bigger than the flat e-commerce penetration figure suggests now. Ultimately, consumer spending is up across the board. Maybe e-commerce as a standalone category is losing relevancy as more retail is a mix of digital and physical experiences and interactions.