Last week eBay introduced Managed Delivery, a fulfillment service not unlike Fulfillment by Amazon (FBA), enabling sellers to store, pack and ship their products through logistics partners managed by eBay. The service is launching in 2020, beginning in the US.
eBay is not planning to build its warehouse network like Amazon, however. "The one thing I don't think we need to do is deploy large amounts of capital to build the warehouse strategy," said Devin Wenig, CEO of eBay. Instead, the company is building a network of third-party logistics providers (3PLs) to do the heavy lifting. For over a decade Amazon has been spending more than $10 billion a year on fulfillment and transportation capabilities, putting their competition - including eBay - hundreds of billions of dollars late. eBay's idea is to use the collective volume and data of its sellers, as well as technology, to get closer to FBA capabilities without spending significant capital.
There are close to a billion product listings on eBay; however, most don't offer two-day delivery, the target shipping speed Amazon, Walmart, and other online retailers are setting. Roughly 1% of products for sale on eBay are available with two-day delivery, despite eBay launching the Guaranteed Delivery program in September 2017. Guaranteed Delivery was launched to incentivize sellers to offer fast shipping by allowing buyers to only look for those. It was meant to be a feedback loop passively forcing sellers to adjust as more buyers chose to look for fast shipping. Like on Amazon, where over the years more sellers started using FBA because it meant shoppers with a Prime membership would prefer to buy from them.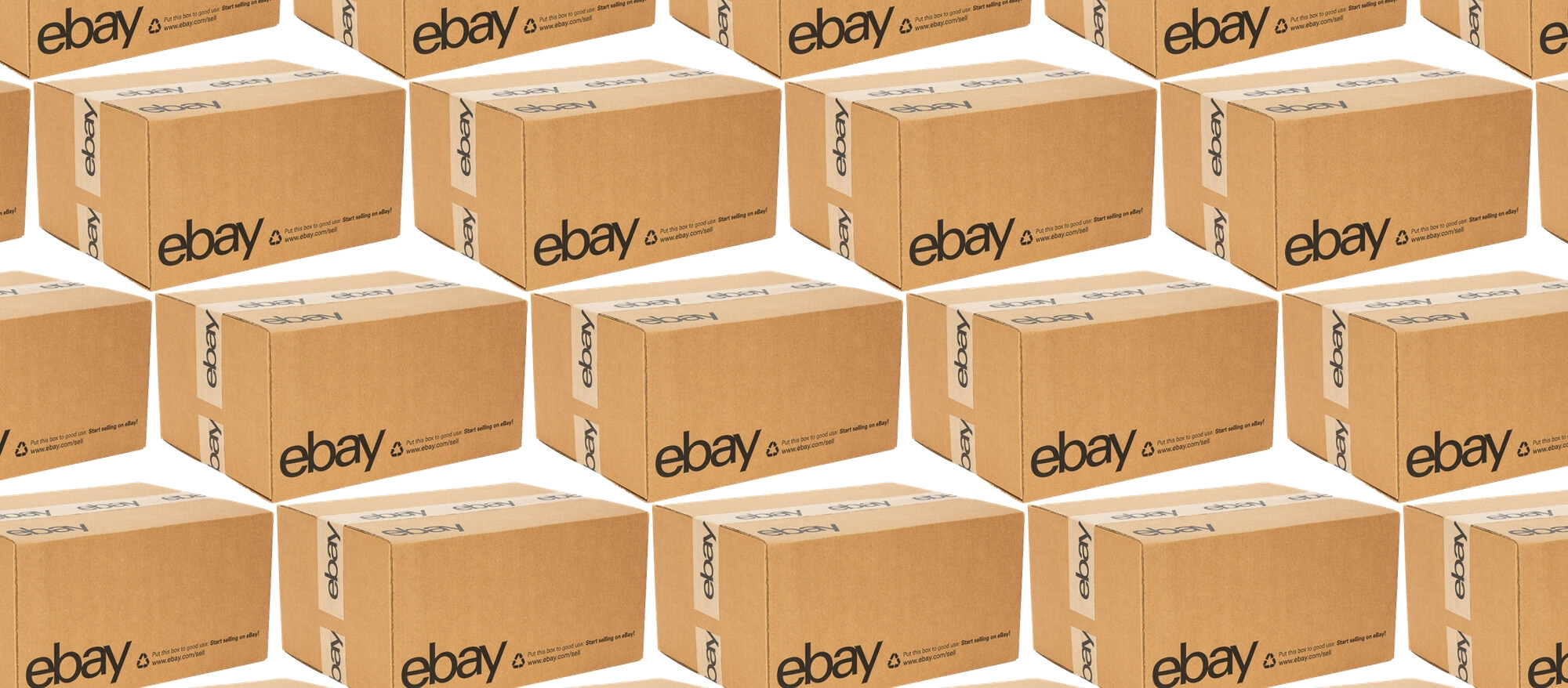 Orders shipped by the new eBay service will come in eBay branded packaging. Branded packaging is meant to promote eBay's brand, but it can become a roadblock. Most marketplaces do not allow competing branded boxes; for example, Walmart marketplace doesn't permit sellers using FBA for Walmart orders because they would come in Amazon-branded boxes. Thus Walmart won't allow eBay packaging either, forcing sellers to use at least three separate services for Amazon, Walmart, eBay and other marketplaces they sell on. Most sellers sell on multiple marketplaces, and managing inventory is a non-trivial task.
"It doesn't seem appealing to me to add an enormous burden of having another inventory somewhere other than Amazon just to be able to sell 10% more than we currently sell on Amazon," one seller said. eBay's fulfillment service is not a competitor to FBA, but instead, an additional service sellers will want use to achieve fast shipping on other marketplaces as well as eBay.
Prime members looking for Prime-enabled products and the Buy Box algorithm prioritizing sellers using FBA is what drove Amazon sellers to offload inventory to Amazon. Fulfillment by Amazon is not a warehouse service sellers use to save on shipping. Instead, it is a fundamental piece of the Amazon ecosystem, allowing the company to own the entire experience from a shopper perspective; it makes the marketplace invisible. Replicating what drove sellers to use FBA is the hardest challenge eBay will have to solve.