Advertising has replaced product recommendations and personalization on Amazon and other retailers' websites. They are no longer trying to guide product discovery, letting ads instead lead the journey.
In 2003, then Amazon researchers Greg Linden, Brent Smith, and Jeremy York published a seminal paper called "Amazon.com Recommendations: Item-to-Item Collaborative Filtering." When in 2017 the journal IEEE Internet Computing was celebrating its 20th anniversary, its editorial board identified it as one to have best withstood the "test of time."
"At Amazon.com, we use recommendation algorithms to personalize the online store for each customer. The store radically changes based on customer interests, showing programming titles to a software engineer and baby toys to a new mother," read the 2003 paper. However, the functionality described is mostly absent from Amazon of today.
Over the past year, "Sponsored products related to this item," "Four stars and above" and "Brands related to this category on Amazon" advertising sections have all but replaced organic "Customers who bought this item also bought" and "Customers who viewed this item also viewed" suggestions. The last remaining recommendation functionality is "Frequently bought together." Everything else on the product page, including additional display advertising, is an ad.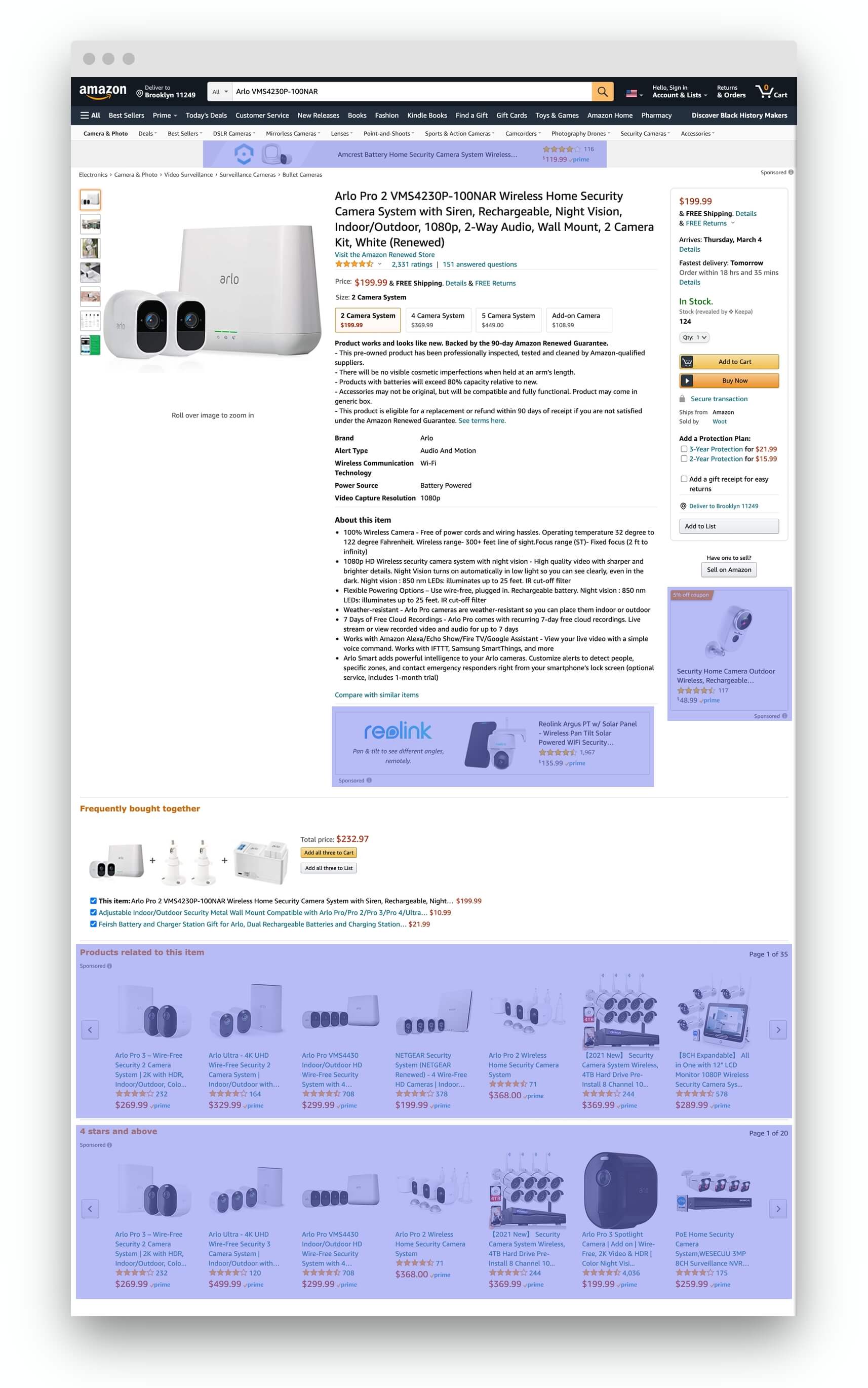 Other retailers are copying Amazon. eBay, for example, has also replaced product recommendations with ads. Jamie Iannone, CEO of eBay, said that advertising is growing "in part because sellers who have adopted promoted listings are seeing, on average, a double-digit sales increase." That's because sellers that have not adopted promoted listings now have significantly less organic space to appear.
Walmart has too started to include a row of sponsored suggestions in the same organic recommendations layout. "We're pretty confident that we're going to be able to grow this business to become one of the top 10 advertising platforms in the U.S. over the next few years," Walmart Chief Customer Officer Janey Whiteside said in an interview with CNBC. There are going to be a lot more ads on Walmart in the future.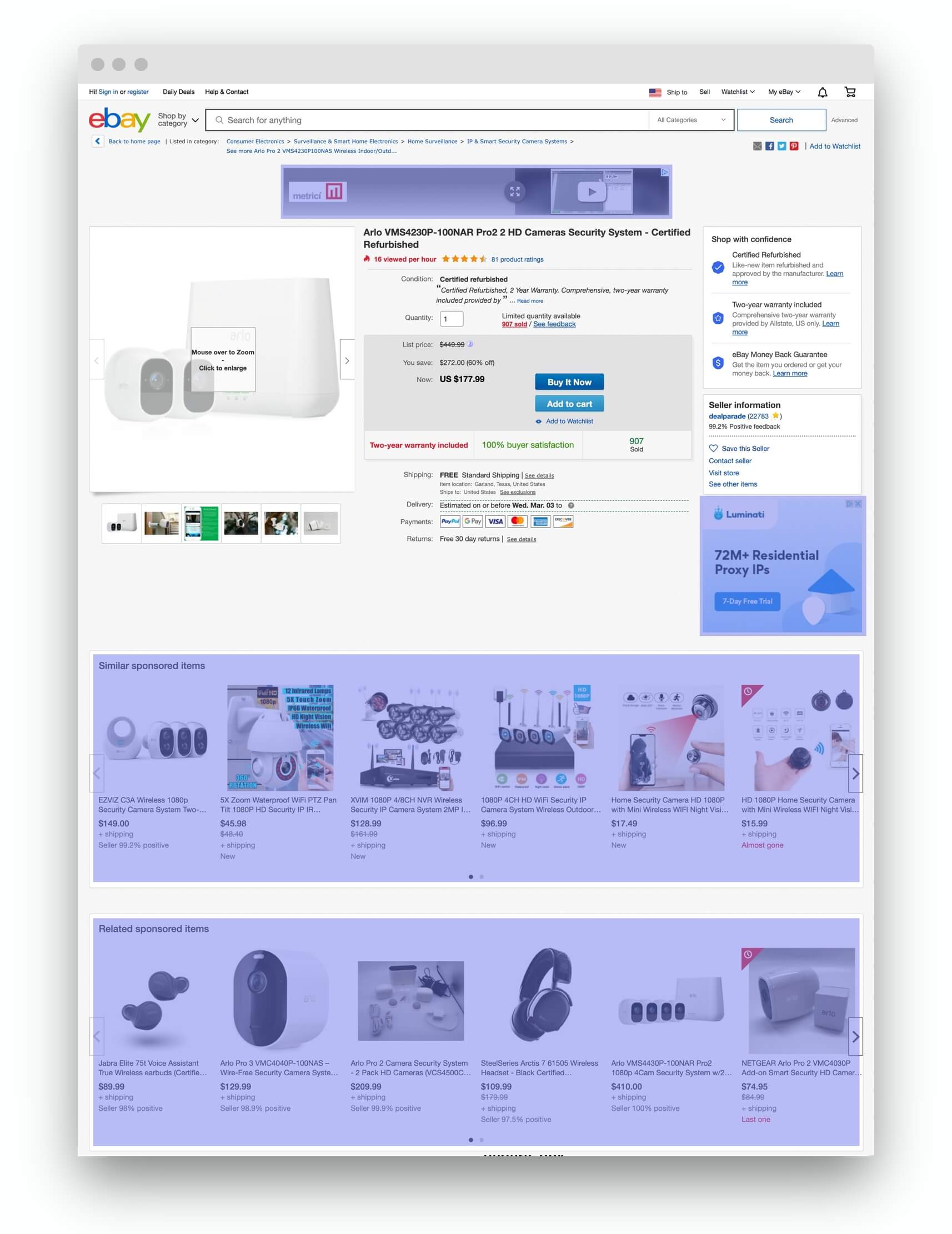 The result of advertising proliferation is increased revenue without necessarily growing the sales volume (Amazon brought in over $20 billion in advertising revenue in 2020). Advertising is also a predictable channel brands use to grow sales. But advertising has distorted Amazon's customer-obsession (advertising is not limited to product detail pages; it is growing in product search results too).
Advertising clouds the retailer's ability to innovate on discovery, personalization, and any form of interactive shopping. At a certain point, every decision to improve the experience competes with lost revenue from advertising it would replace. That is why Amazon has done little to enhance its shopping experience - instead, every widget on the screen now generates a few pennies on each click. With enough shoppers, that totals to a significant source of revenue.
There is a maximum "ad load" Amazon and others will reach, at which point more ads will start to turn people away from them. While they search for that maximum, all seem to have given up trying to be the best retailers.