U.S. e-commerce penetration is currently at levels it would have reached even if the pandemic didn't happen. While Covid boosted e-commerce spending in 2020, that acceleration perhaps wasn't a step-change after all.
The lockdowns of 2020 led to a lot of forced e-commerce and online grocery adoption, and a lot of growth was pulled forward. Online spending in the second quarter of 2020 was up more than 40%, the fastest growth in decades. But as offline retail recovers, the e-commerce role in U.S. retail seems to be falling back.
Every year e-commerce gets a little bigger, and the pandemic made it a lot bigger for a while. But as things started to calm down, e-commerce got back to the trend line it was on for over a decade. According to the Department of Commerce, e-commerce represented 12.4% of total retail spending in Q3 2021. Before the pandemic and given average growth over the past five years, it was expected to be 12.6%.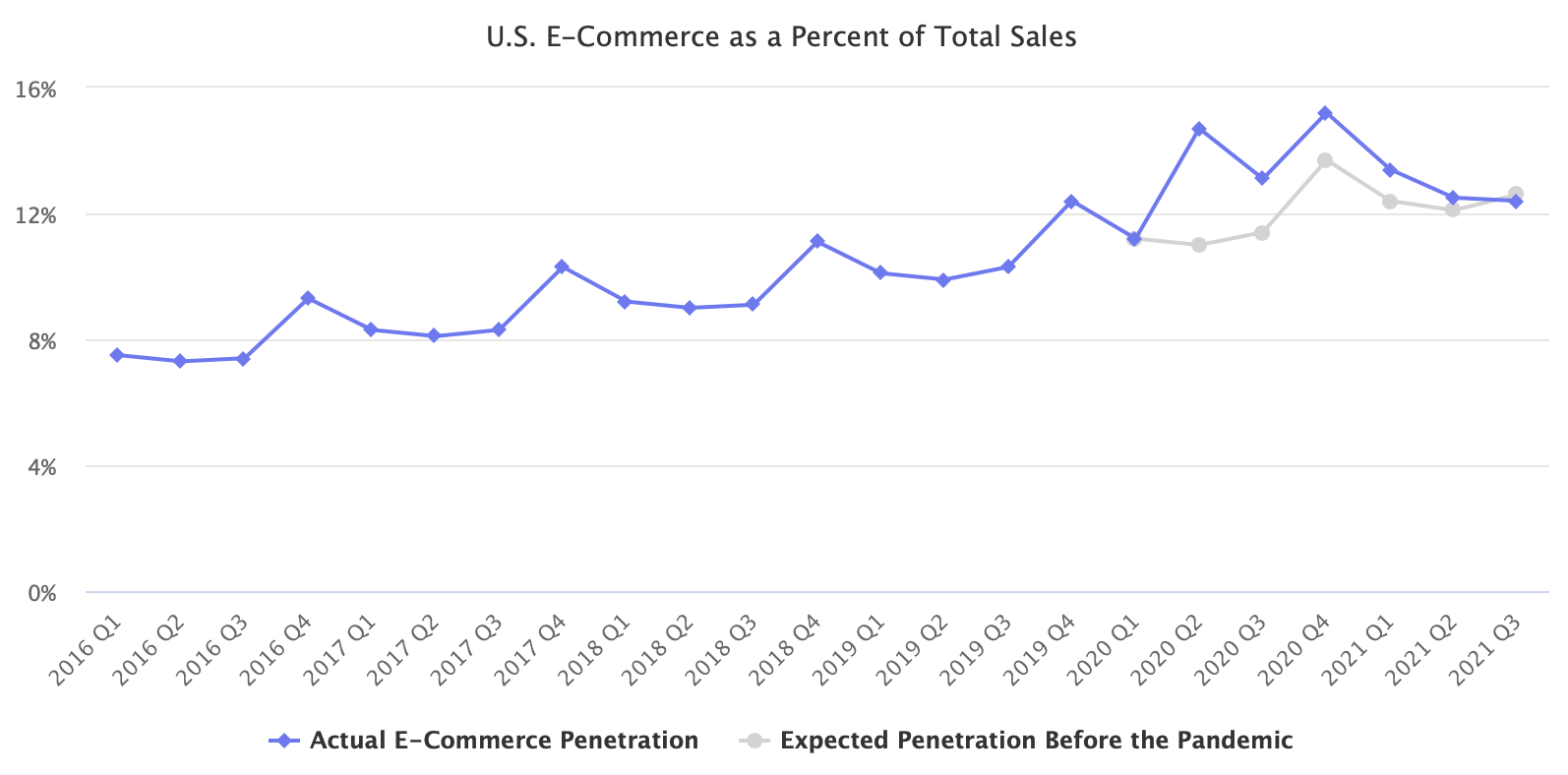 Shoppers are still spending more online than historical trends would have suggested, however. In the third quarter, e-commerce spending was $204 billion. Before the pandemic, it was expected to be $183 billion. The e-commerce market share is nearly identical to pre-pandemic expectations because offline retail spending has also surged - total retail spending was up 13%, following two decades of 2-3% growth. Shoppers are spending more online and offline.
In the third quarter, Amazon reached sales levels it would have gotten to even without the pandemic boost. Target, on the other hand, continues to grow strongly, driven by same-day delivery and pickup. Meanwhile, Shopify continues to accelerate, in part because it is continuously adding more merchants. Some companies, as well as some geographies outside of the U.S., did see a step-change.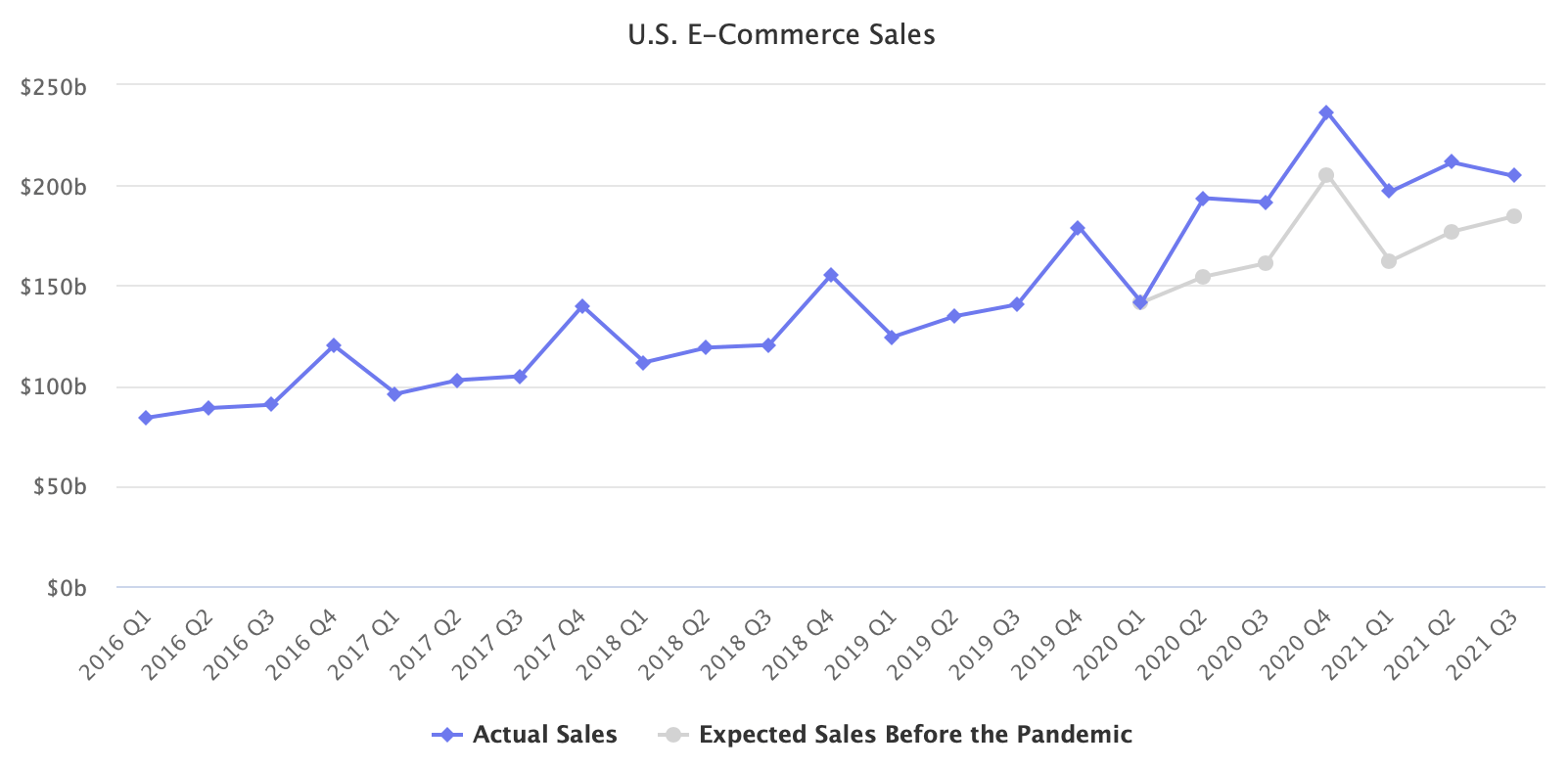 The pandemic isn't over yet, and global supply chain disruptions have brought new headwinds. It could turn out that e-commerce penetration growth will look like a "J curve" - an economic theory that says a period of unfavorable returns is followed by a period of gradual recovery that rises to a higher point than the starting point. Maybe after the e-commerce boost in 2020, it is now worsening before it accelerates again in the future.
E-commerce continues to build for the future, nonetheless. The physical infrastructure that includes everything from ports, warehouses, planes, and delivery vehicles is expanding. Amazon and others are hiring hundreds of thousands of additional workers. When the next step-change comes, it will be better prepared. But it could very likely continue to instead grow at the 14-15% average it did during the decade leading up to the pandemic.