U.S. e-commerce grew 44.5% in the second quarter, the fastest growth in over two decades, lifting e-commerce share of total retail to 16.1%. According to the Department of Commerce, retailers generated $211 billion in online sales in the second quarter compared to $146 billion a year ago.
For the past ten years, e-commerce in the U.S. grew, on average, 15% year-over-year. Growth remained at that level during the first quarter of 2020 but has reached all-time highs in the second quarter at 44.5%.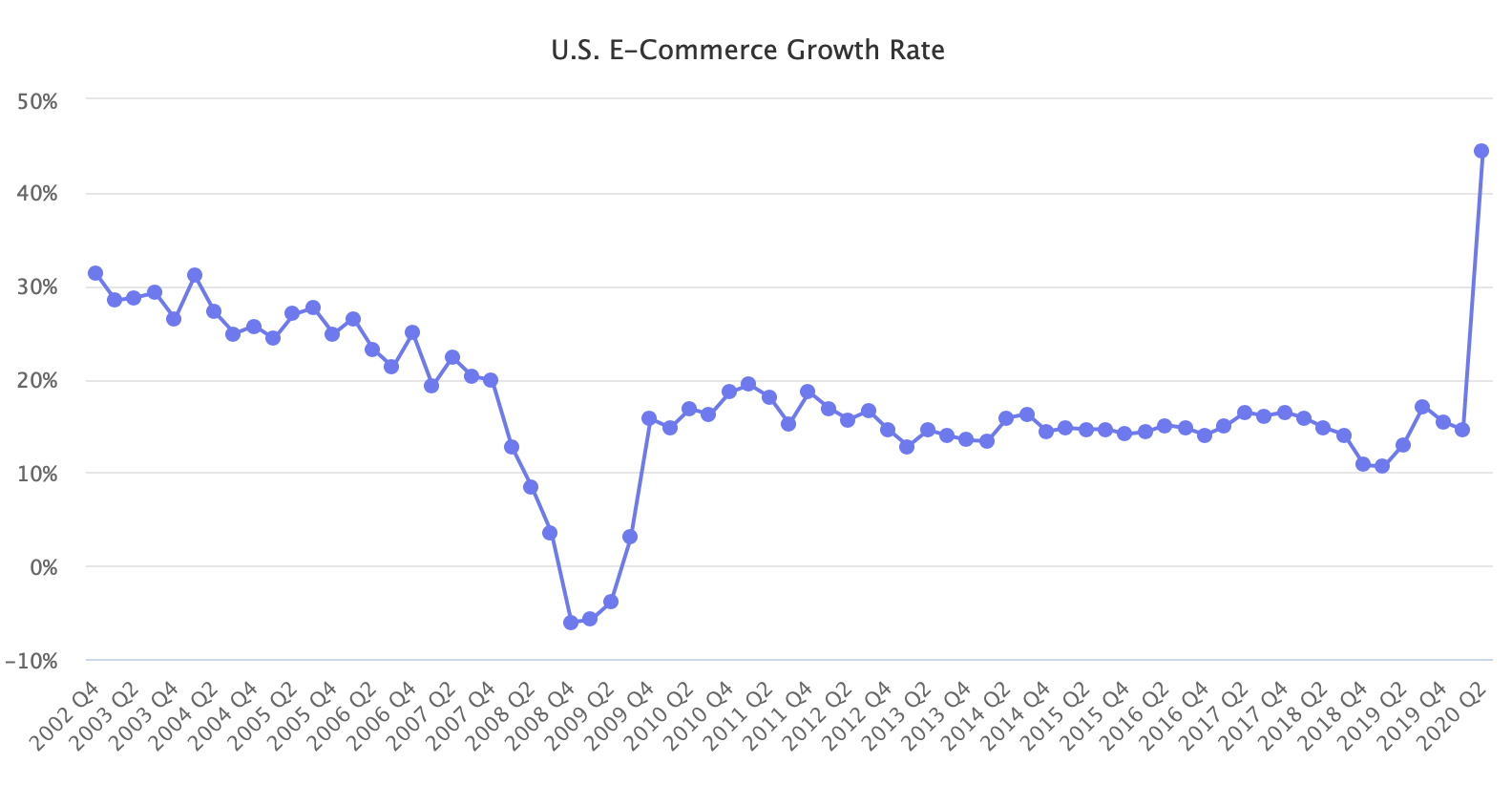 U.S. e-commerce penetration reached 16.1% in the second quarter, up from 10.8% a year before. Excluding sales of cars, car parts, bars, and restaurants, e-commerce penetration was more than 22%.
One part of e-commerce penetration growth was increased sales online, another - decreased overall retail spending (the denominator in the penetration calculation). Retail spending shrank by 3.6% in the second quarter.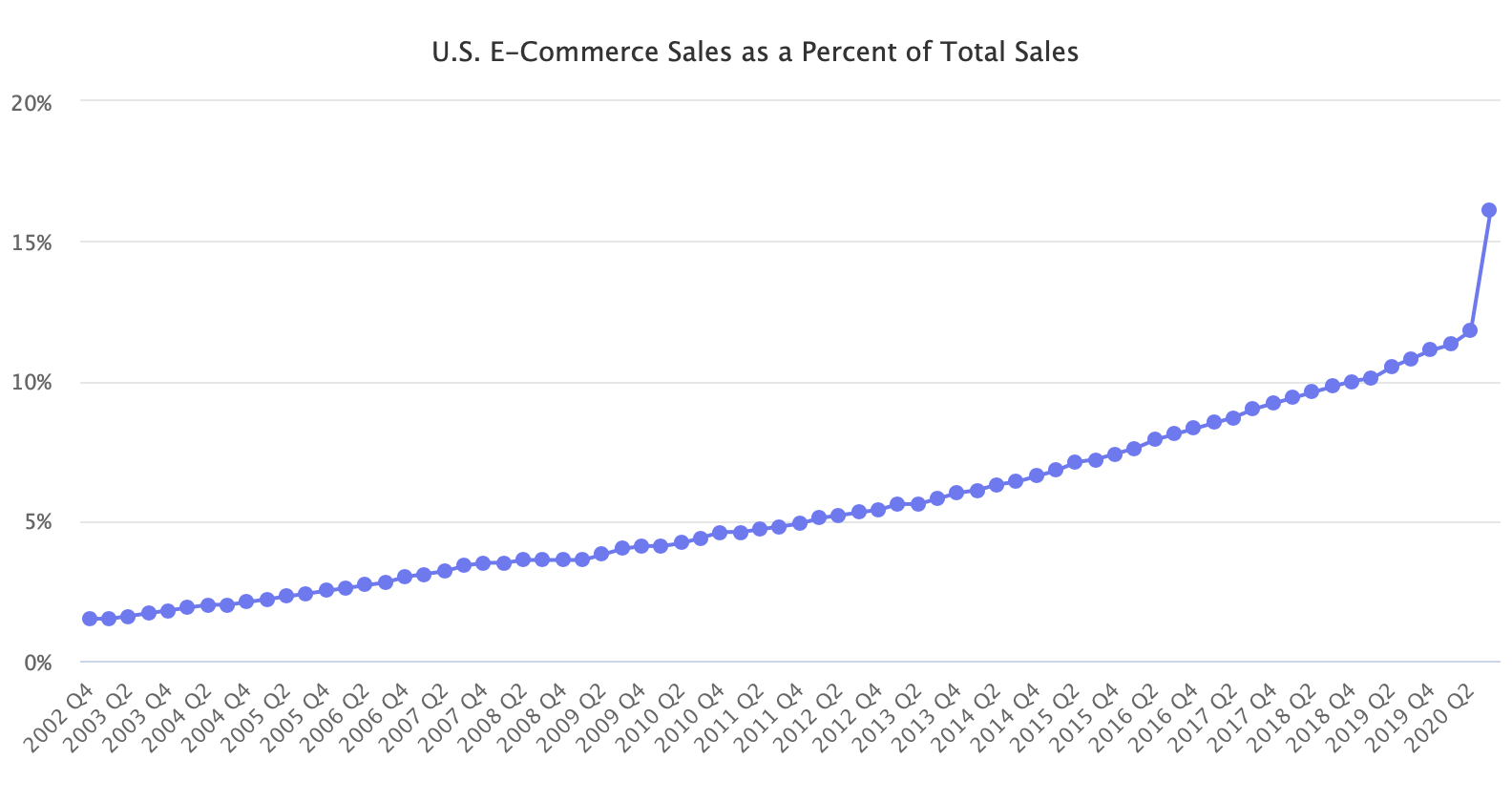 At 44.5% overall U.S. e-commerce growth, Amazon likely has lost some market share to its rivals. For the first time, its sales grew at or below the total e-commerce growth. The company doesn't report the growth of its sales in the U.S.; nonetheless, its North America segment 43% in the second quarter. Although, that number doesn't account for the impact of marketplace sales, which was its fastest-growing segment in the quarter.