More than half of new sellers on Amazon in March were from China, an all-time high. Every year, February sees the smallest number of new Chinese sellers due to the Chinese New Year virtually shutting down the country for two weeks. In March, growth resumes, and so far in 2020, it is setting new records.
51% of new sellers in March were from China, an increase from 39% last year, according to Marketplace Pulse research. This March is out-performing previous years not only on Amazon.com in the U.S. but also on Amazon's marketplaces in Europe and Japan. The acceleration from February to March this year is higher than before, too.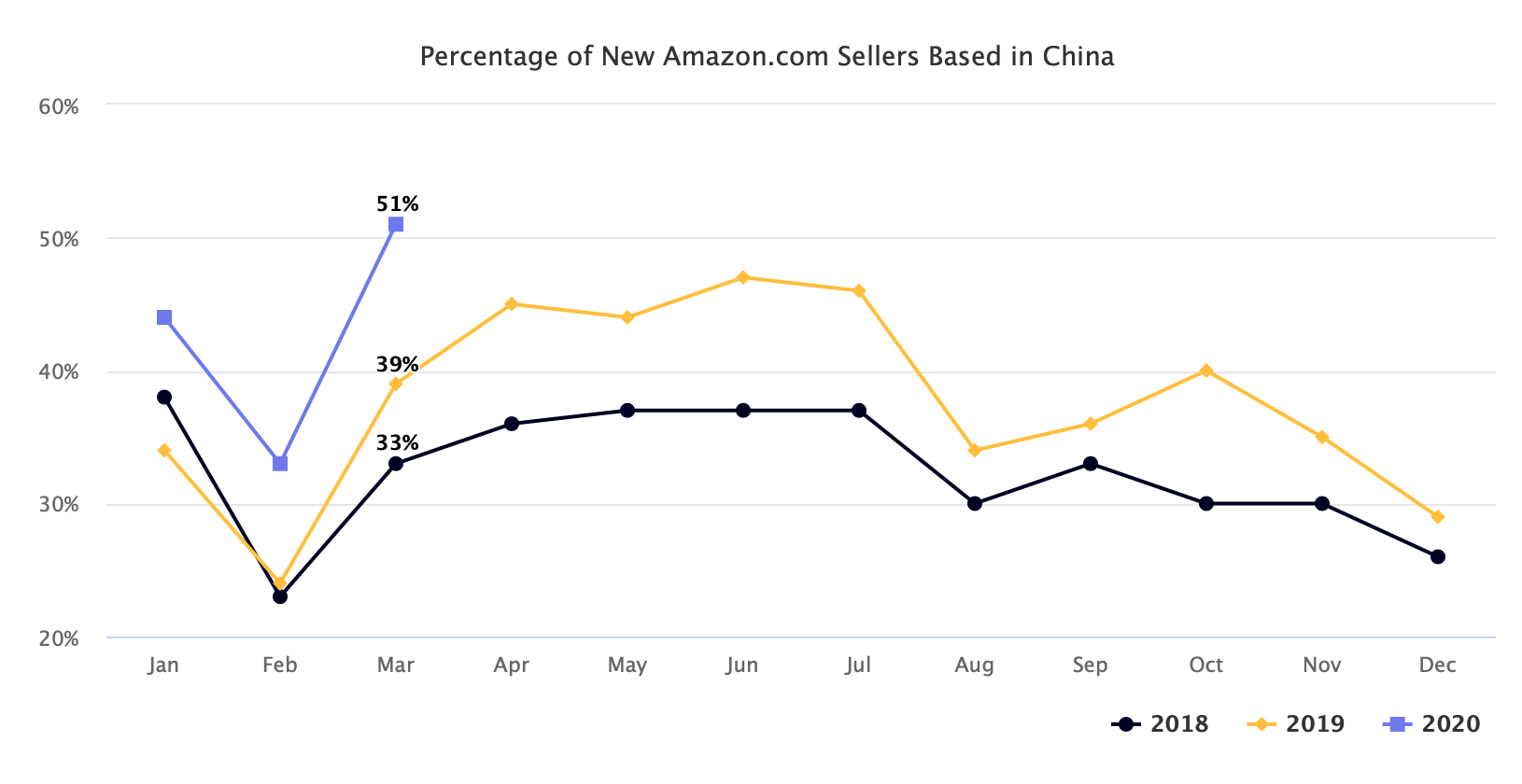 Sellers based in China represent 36% of the more than a million active sellers on Amazon.com, and among the top sellers on the marketplace, they represent 49%. However, China is home not just to sellers, but also the factories that supply them. The same factories manufacture for most U.S. and European sellers launching private-label brands on Amazon.
One month ago, concerns surrounding the novel coronavirus had focused mainly on the impact on imports from China. However, as the virus became a pandemic, the scope of problems has both expanded and shifted away from imports. The number of sellers from China is an indicator that the manufacturing industry is recovering quickly.