Amazon's decision in March to temporarily stop accepting shipments of non-essential goods to its warehouses has resulted in dwindling Prime supply as sellers run out of stock of items stored in FBA. Less than 80% of the top Amazon sellers offer Prime shipping for more than half of their assortment, down from 87% a few months ago.
While the decrease appears small, it represents the first significant drop in Prime assortment by the top sellers in years. Top 10,000 sellers on Amazon.com were considered because, as a group, they represent the majority of the marketplace GMV, each with yearly sales exceeding $1 million.
Furthermore, across hundreds of thousands of active Amazon sellers in the U.S. marketplace, the share has also decreased from 55% to 50%. Most of the sellers have adapted to fulfill orders from their own warehouse, moved some to an alternative third-party logistics (3PL) warehouse, or are waiting for FBA to restore operations hoping their supplies there last.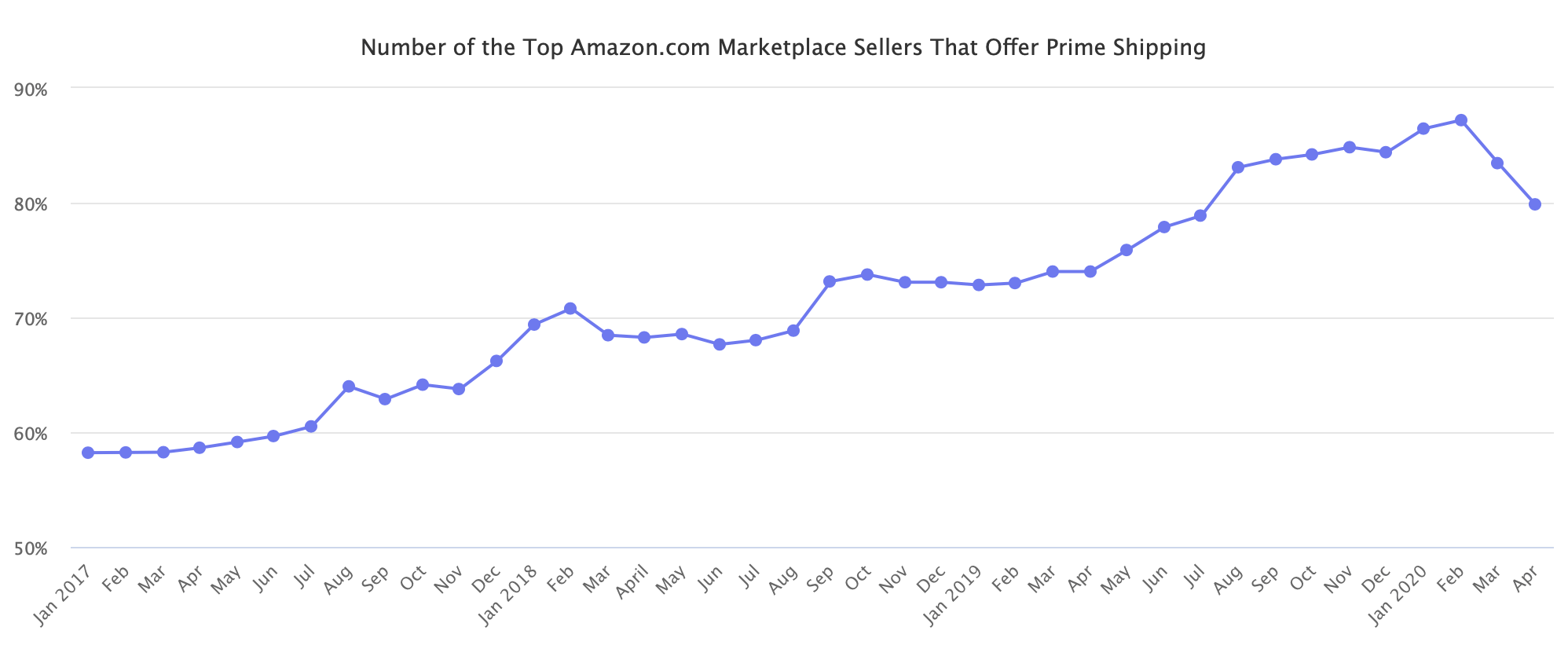 On March 17th, Amazon started prioritizing the stocking of household staples and medical supplies, "so we can more quickly receive, restock, and ship these products to customers," the company said. However, to do so, Amazon had temporarily disabled shipments for products that do not fall into the essentials or high-demand categories. The company didn't remove products already stored in its warehouses from selling. But no new inventory was allowed to be shipped to Amazon, which has now caused stock-outs as items continued to sell.
Before the COVID-19 pandemic and the FBA breakdown it has caused, the number of sellers offering products through Prime was steadily increasing. The number of top sellers offering Prime has grown from 56% in 2016, 63% in 2017, 73% in 2018, to 85% in 2019. In February 2020, it reached an all-time high of 87%.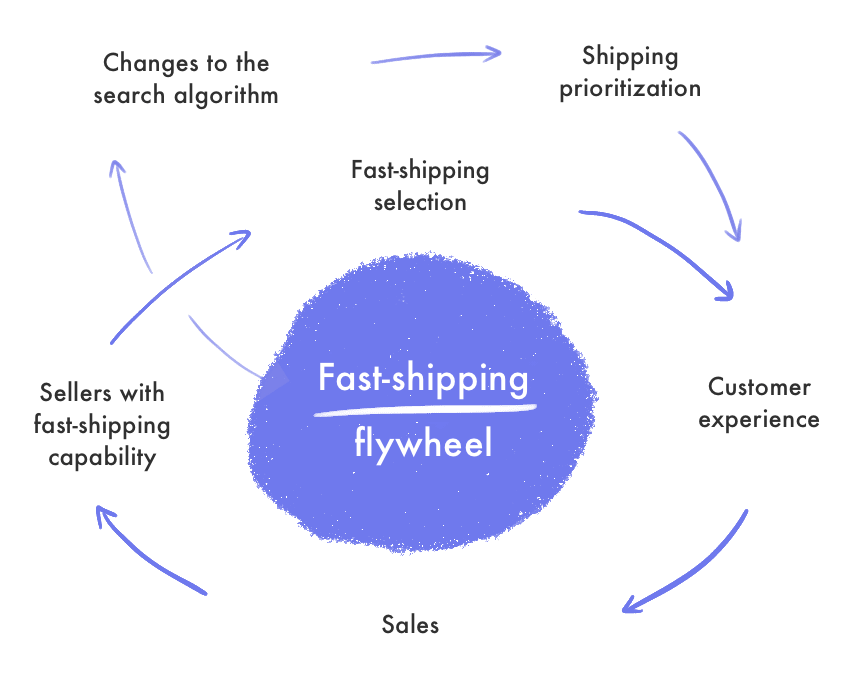 Amazon's market share stronghold is built on the army of sellers with inventory stored in FBA. Launched on September 19th, 2006, FBA has become a cornerstone service enabling the Amazon flywheel. The growing Prime memberships and the increasing number of sellers offering Prime shipping are the two forces spinning the flywheel. The switching costs and the cost advantage of FBA make it a moat.
Amazon's Buy Box algorithm that decides which seller gets the sale as a customer press "Buy" on an item used to favor those offering Prime shipping. In part, because more than 150 million shoppers on Amazon are Prime members, but also because the company trusts merchants using FBA more than those who don't. Sellers handling fulfillment themselves would need to be considerably cheaper than the FBA offer to get the sale. Two weeks Amazon changed the Buy Box algorithm to give the preference to offers fulfillment by a merchant. Many merchants saw a significant increase in non-FBA sales because of that. Those merchants are fulfilling orders faster than Amazon can.
Fulfillment by Amazon (FBA) importance will restore when things resume back to normal. Once customers start looking for two-day and next-day delivery, most of the sellers will be back using FBA to get them that.