Amazon started displaying business names and addresses for the millions of sellers in the U.S. marketplace on September 1st. The change puts the U.S. marketplace in line with its European, Japan, and Mexico marketplaces, where local laws require business details to be public.
The change was announced on July 8th and included business and individual sellers. For the latter, it lists the person's name and home address or P.O. Box. This change applies to all sellers on the U.S. marketplace Amazon.com and is not optional. The updated seller page has a new section titled "Detailed Seller Information," which includes the business name and business address. Not all Amazon visitors currently see the newly added business details as the company is gradually rolling it out.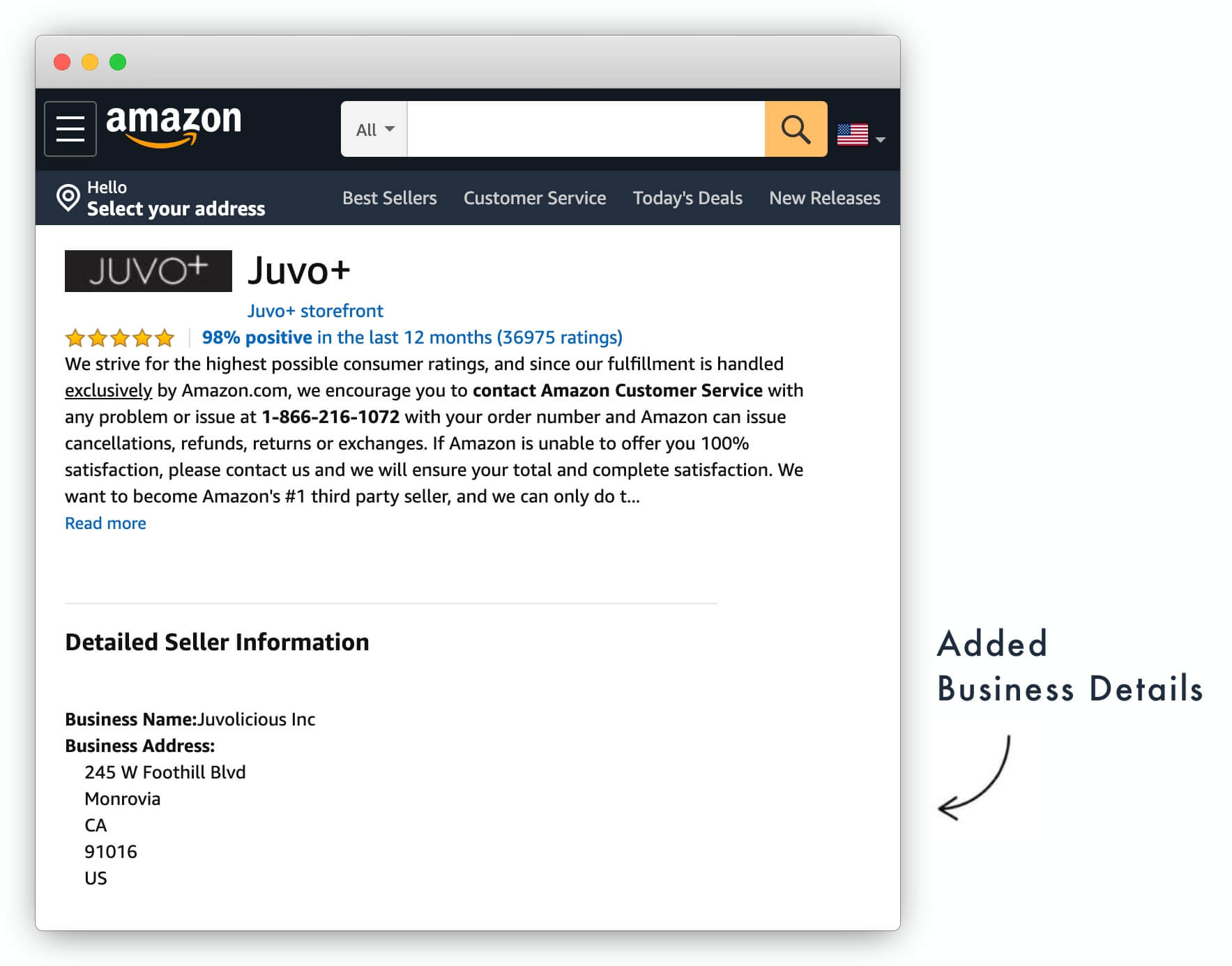 It's unclear what made Amazon make this change. Other marketplaces in the U.S. like eBay and Etsy, remain anonymous.
Amazon's stated reason for making the change was helping "customers make informed shopping decisions." There are also benefits to the industry, for example, for brands trying to pursue counterfeits directly. And there are also various governing bodies and proposed legislation that is pushing for marketplaces to verify and publish sellers' business details. For example, the INFORM Consumers Act or the U.S. Department of Homeland Security (DHS) released suggestions in "Combating Trafficking in Counterfeit and Pirated Goods."
Commerce shouldn't be anonymous. Making sellers' business identities public is the right step, and further tightening rules and verification of business identities used for selling on Amazon would be a welcome change too.