AmazonBasics products are not benefiting from the pandemic opportunity - the number of AmazonBasics best-sellers has remained flat for over twelve months. Generally, private label products do well in periods of recessions and pandemics. Amazon's private label products did not.
Despite Amazon launching more products, continuing to experiment with ways to feature them in search, reports of accessing third-party sellers' data to develop them, and many national brands running out of stock, the flat line of best-sellers indicates that those efforts have generally been unsuccessful. At least in terms of creating overall best-sellers.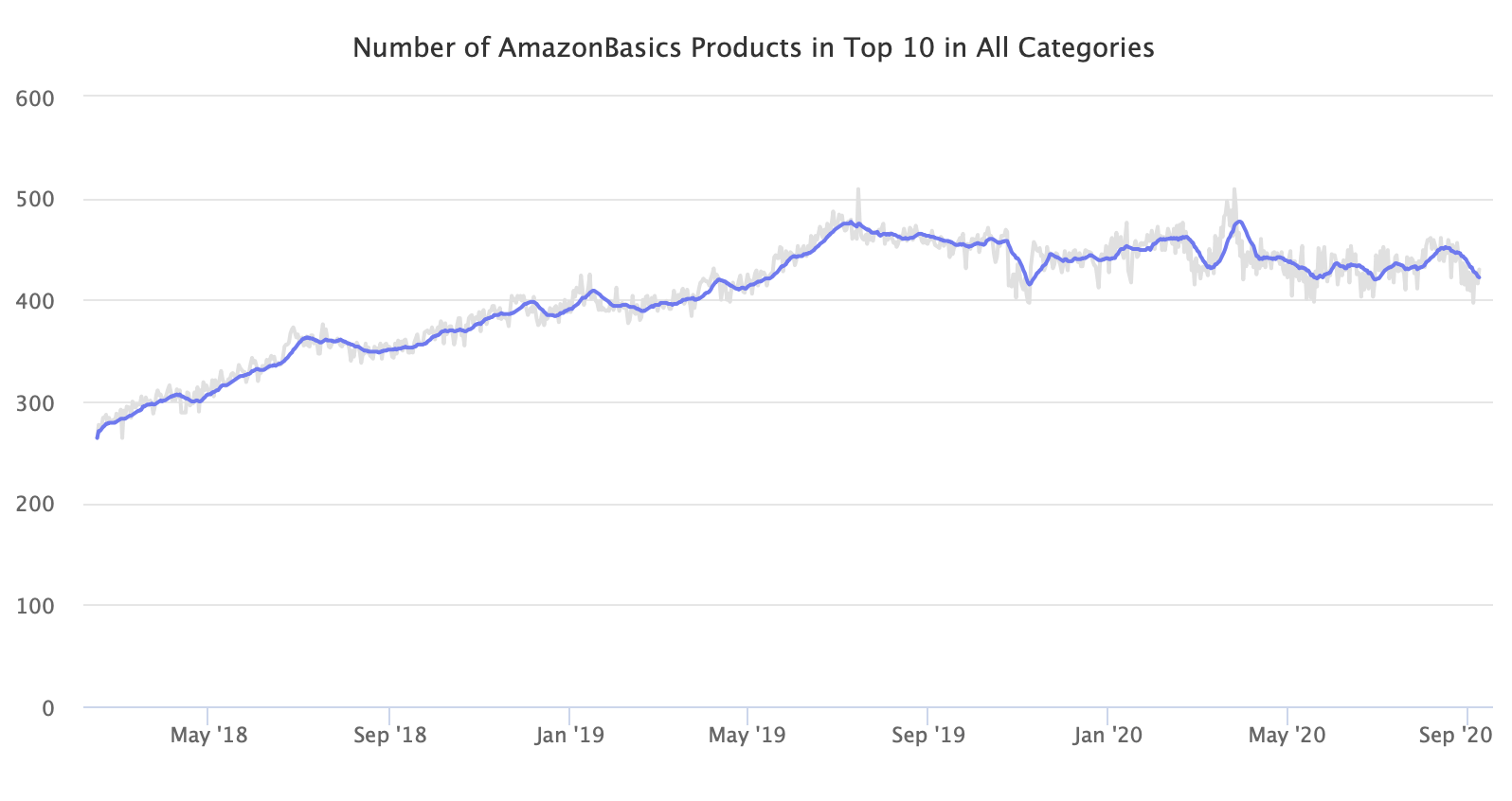 A best-seller AmazonBasics product is defined as one to have made it into the top 10 best selling products in any category on Amazon. Some of the AmazonBasics products are widely popular, like batteries and various cables, but the brand includes many niche products that only compete in their particular subcategory.
Launched in 2009, AmazonBasics is Amazon's most successful private label brand focused on generic items at low prices. According to Marketplace Pulse's previous research, AmazonBasics is more successful than all the other hundreds of brands the company has launched.
The number of best-sellers in the wider top 100 has also flattened by May after increasing for years. In April, it had doubled from two years ago. By the end of the summer, it has started to decline. Amazon's previous efforts to launch new products and its ability to keep successful ones in-stock have taken a pause.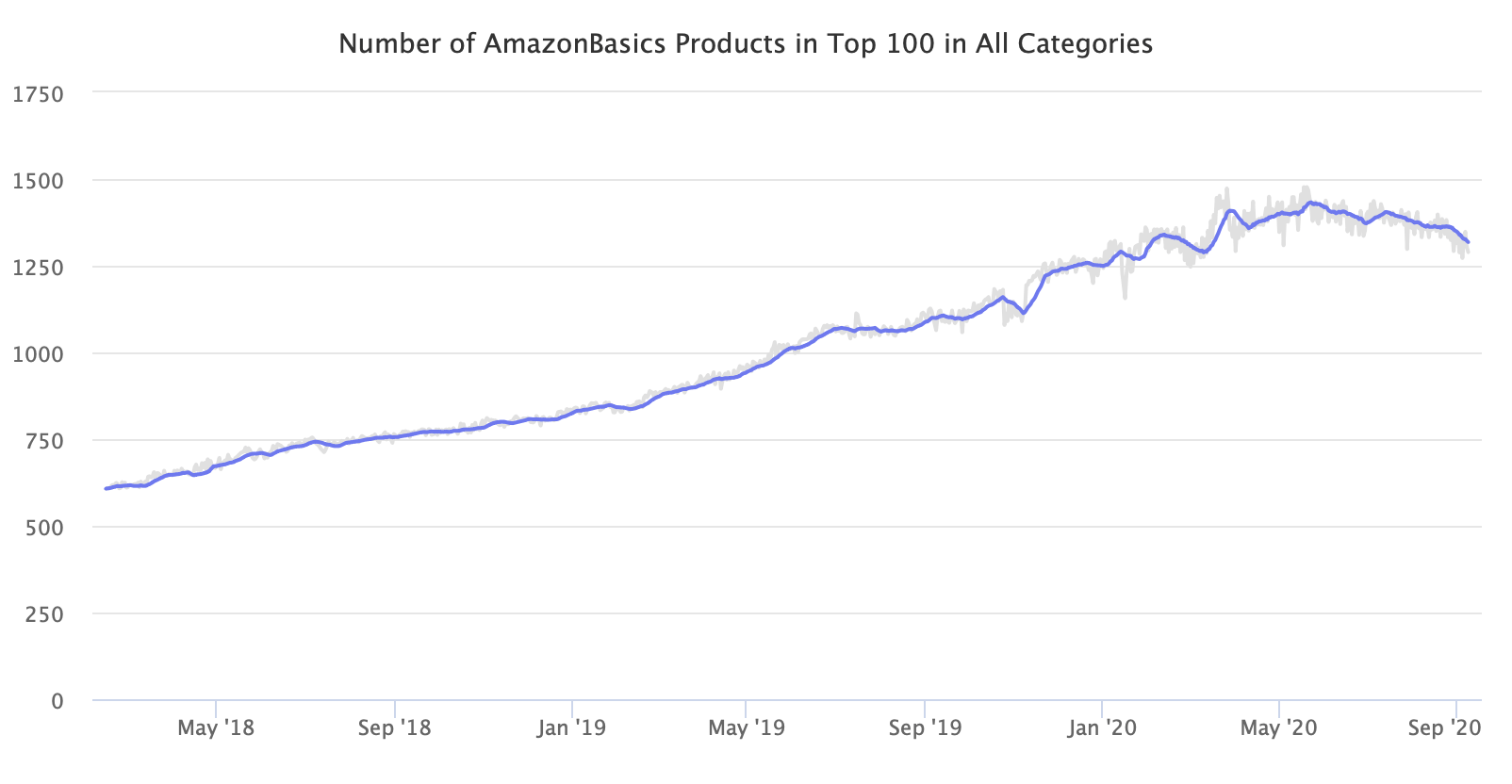 Leading brand creating retailers saw sales growth generated by owned brands outpace the rest of the selection. For example, Target's Good & Gather food brand reached $1 billion in sales less than a year after launching in September 2019. It is Target's sixth billion-brand, and the company has recently announced that it is expanding the line.
Amazon has a few other well-performing brands like Amazon Essentials, Goodthreads, Lark & Ro, Solimo, and Simple Joys by Carter's. As well as its hardware brands of Kindle ebook readers, Amazon Echo devices, and Ring home security devices. However, excluding the hardware brands, AmazonBasics is likely Amazon's only $1 billion brand.
Unlike brands launched by other retailers, AmazonBasics didn't see significant growth over the past few months, and third-party sellers who often compete with AmazonBasics products posted the fastest-growing quarter in years. Thus AmazonBasics lagged other retailers and the third-party marketplace in aggregate.