Amazon's growth is slowing, but so has the overall e-commerce sector. Its sales are still in-line with the pre-pandemic trendline.
Amazon doesn't report Gross Merchandise Volume (GMV); however, its quarterly results include a paid units growth metric, a measure of total units sold on Amazon. It crucially includes sales by Amazon and third-party sellers. For the past few years, the number of products sold on Amazon has been growing 20-21% year-over-year.
Amazon grew 11% in the third quarter. Faster than the past four quarters but still below the historical average. As a result, the number of products sold on Amazon in the last twelve months is roughly equal to levels it would have gotten to even without the pandemic bump. Assuming it didn't slow down. That's because 46% growth in Q3 2020, 8% in 2021, and 11% in 2022 add up to slightly less than three years of 20-21% growth.
The critical question is whether the chart will rebound from here and at least follow the historical trend or if it will start lagging behind it. Amazon's guidance indicates further slowing growth in Q4 of this year.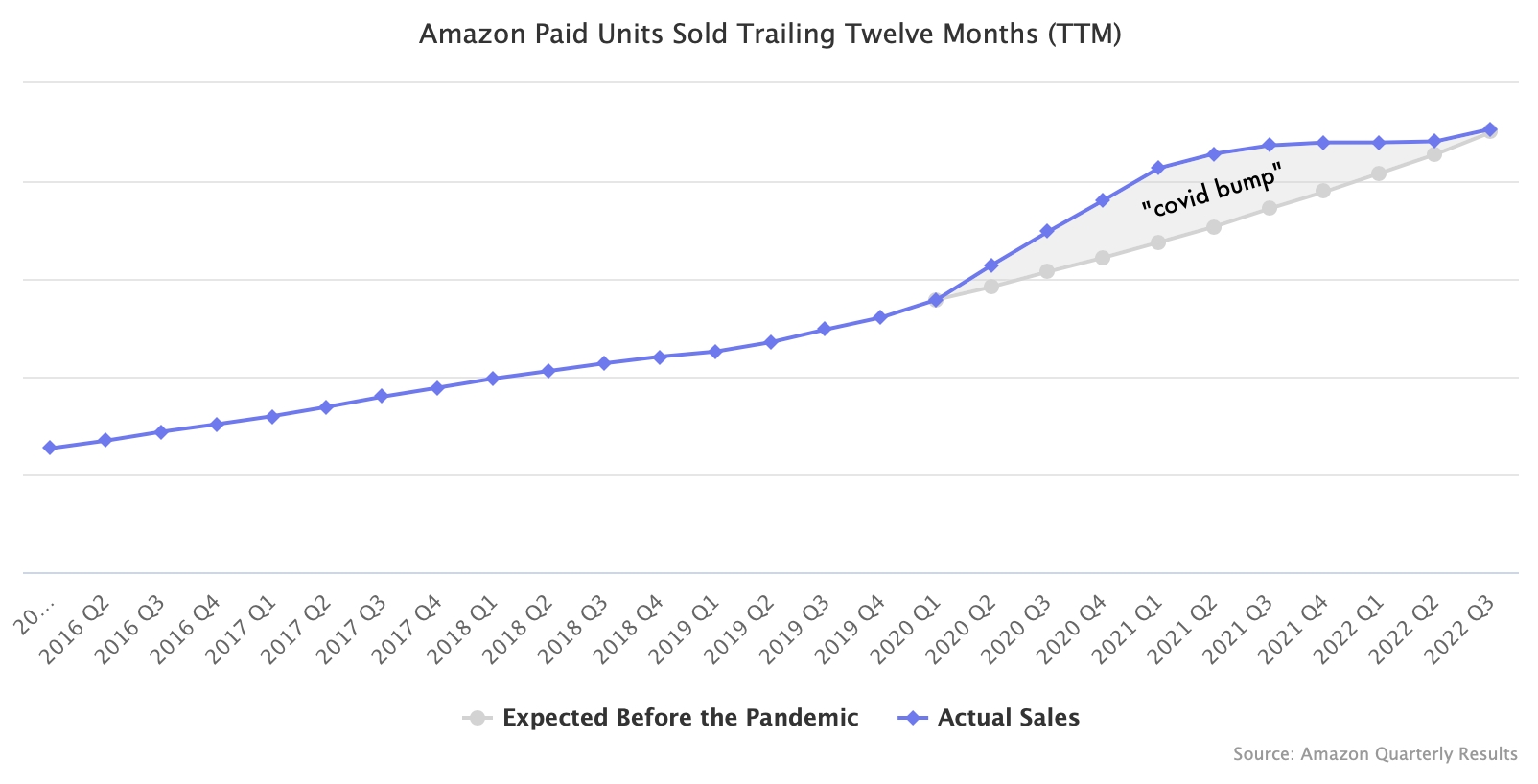 (The chart doesn't have Y-axis values because Amazon doesn't report the number of units sold, only its growth)
Shopify, too, is back to the trendline. Across its millions of merchants, GMV has reached a $190 billion annual run rate - it has more than doubled in two years. However, if its GMV growth followed its historical performance, it probably would have gotten there either way.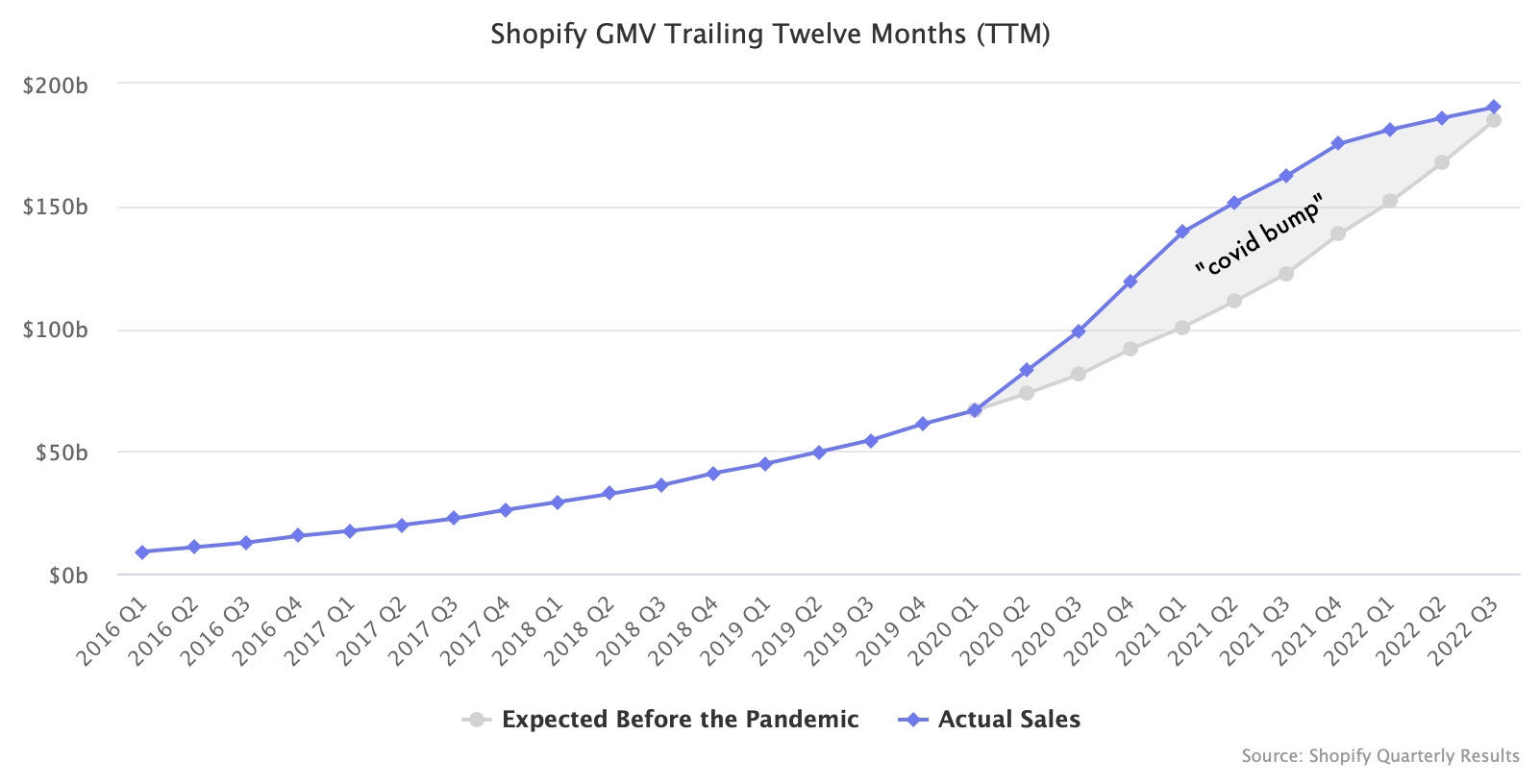 Over the past few years, growth numbers were difficult to grasp because they were either boosted by historic e-commerce spending or compared to that spending the following year. In addition, the industry went from headwinds to tailwinds to headwinds and back to tailwinds.
Amazon and Shopify were expected to be much bigger because of the e-commerce acceleration forced by the pandemic. They didn't, but not because they lost to the competition or failed to execute. Instead, consumers often went back to spending in physical stores. Amazon grew 82% in units sold in three years, nearly doubling. It is growing as fast as the broader e-commerce spending. Ultimately that's its ceiling.