Hundreds of thousands of websites link to Amazon in hopes that their visitors purchase something on it, earning the website a percentage of the sale. Because it is the biggest e-commerce website, most publishers only link to Amazon, thus helping it grow and further increasing their reliance on it for income.
Amazon Associates program, launched in 1996, was one of the first to offer a percentage of the sales initiated from links placed on a website. It offers up to 10% of the sale in some categories but has continued to decrease the rates over the years. Most recently in April 2020, when it was trying to actively slow down sales growth. The largest publications are generating north of $100 million a year from affiliates links to Amazon.
But Amazon only pays the affiliate fee if the shopper purchased in less than twenty-four hours from the click of the link. If the shopper came back the next day ready to make the purchase, none got paid. And if the shopper read a few articles, only the last of the publishers got paid. Thus Amazon pays only for some of the transactions originating from affiliate links, and only if those links generate sales. It's a traditional performance marketing model that costs Amazon as much as it generates sales.
The importance of the affiliates program is perhaps the most visible as Prime Day approaches. Affiliates are, in large part, responsible for creating Prime Day.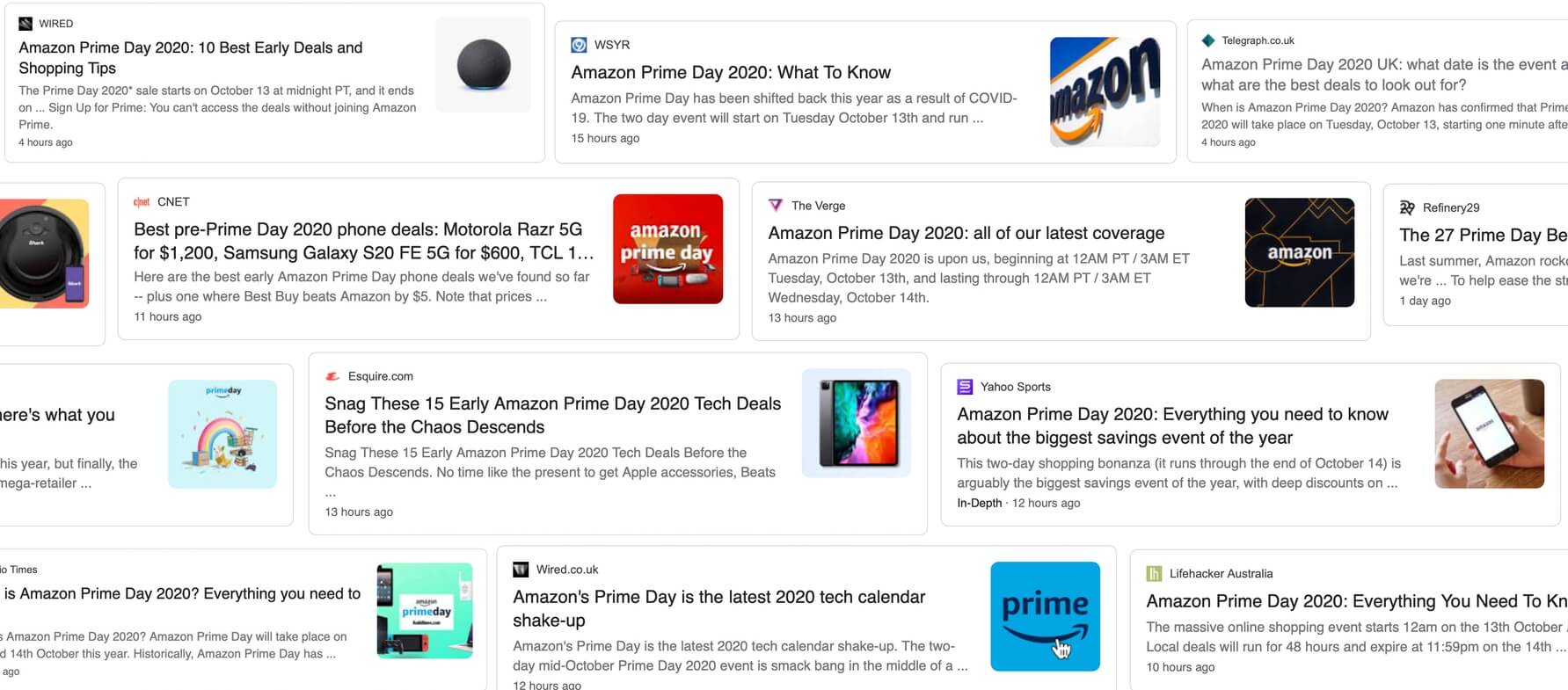 Every year, starting months leading up to the event and continuing throughout it, publications and blogs flood the internet with articles covering the event date, deals to expect, best deals, and the like. They do this because most shoppers are looking for that type of content, and because most of their readers are also Amazon shoppers. These articles end up generating meaningful affiliate revenue.
Affiliates leave Amazon without needing to do as much marketing itself and without spending effort on deal curation. All of the publications will do that for Amazon. The affiliate payouts Amazon will pay out are insignificant compared to the revenue they will generate, especially from newly subscribed Prime members. That's why the affiliate fee for new Prime members is $3-5 depending on the membership type.
The issue is that other retailers receive a tiny amount of coverage, despite having similar affiliate programs. They all run their own sales events during Amazon's Prime Day. However, since they are smaller than Amazon, and thus have fewer shoppers, the chance of a reader purchasing after reading an article is significantly smaller. So most don't bother writing about them.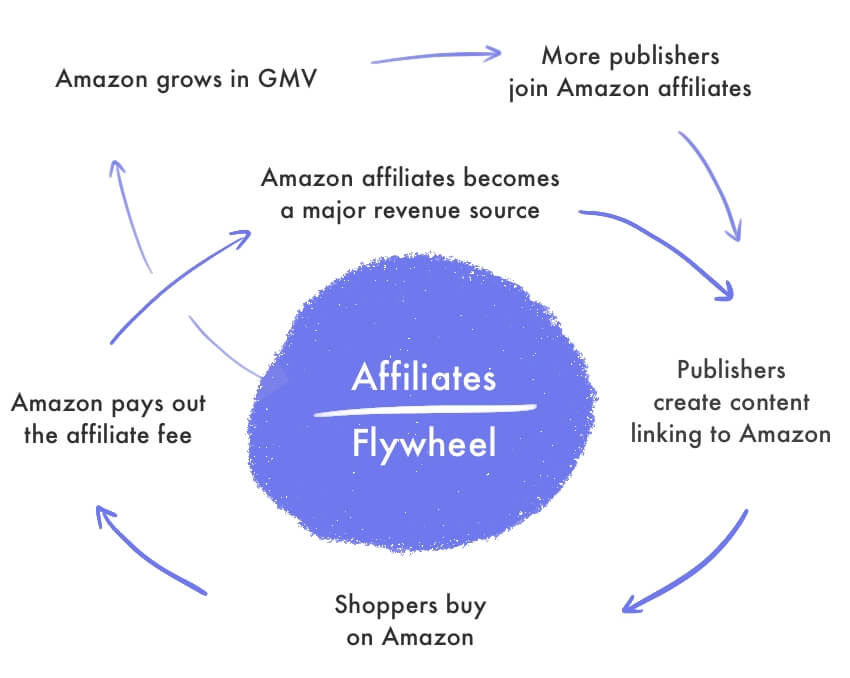 If Amazon's market share of the US e-commerce is somewhere around 40% by most estimates, Amazon's market share of the e-commerce affiliates market is considerably higher. They are the only ones with an affiliate flywheel that drives publishers to write about Amazon, bringing more shoppers to Amazon, making writing only about Amazon sensible. There are affiliate networks that allow publishers to create content without tying it to a particular retailer; however, they are not as effective or common.
As more of the nation becomes Prime members, and Amazon increases its market share, affiliates play a lesser role. Publishers are bringing shoppers that previously bought on Amazon. This realization allows Amazon to decrease affiliate rates because the value they bring to Amazon is now smaller - if Amazon is the default for many shoppers, it doesn't need to pay a premium to affiliates. Because it's unlikely they will stop writing about the next Prime Day. And if some do, others will replace them.
Amazon affiliate links are in news sites, online magazines, blogs, video platforms, and social networks. Amazon got them there because those with audiences realized they could monetize them using affiliate links better than with ads. Paying a 3% affiliate fee for a transaction in the Toys category out of a 15% referral fee it charges the marketplace seller is a no-brainer.