This year's Prime Day is going to be another record-breaker. However, in its sixth year, it stands out the most by how little Amazon is trying. As e-commerce expands to exclusives, personalization, social networks, live streams, and video media, Amazon sticks with doing none of it.
Nearly $10 billion worth of goods will be sold on Amazon worldwide during the two days of Prime Day, running October 13th to 14th. Digital Commerce 360 estimates sales to reach $9.7 billion, and eMarketer puts the figure at $9.91 billion. Those estimates put this year's Prime Day up roughly forty percent year-over-year.
Prime Day, which dates back to 2015 and typically runs in mid-July, uses the same proven format. Deals are laid out as a grid of thousands of choices, with filters for price, discount level, and category. However, most shoppers likely discover deals as one of the search results while doing their regular shopping.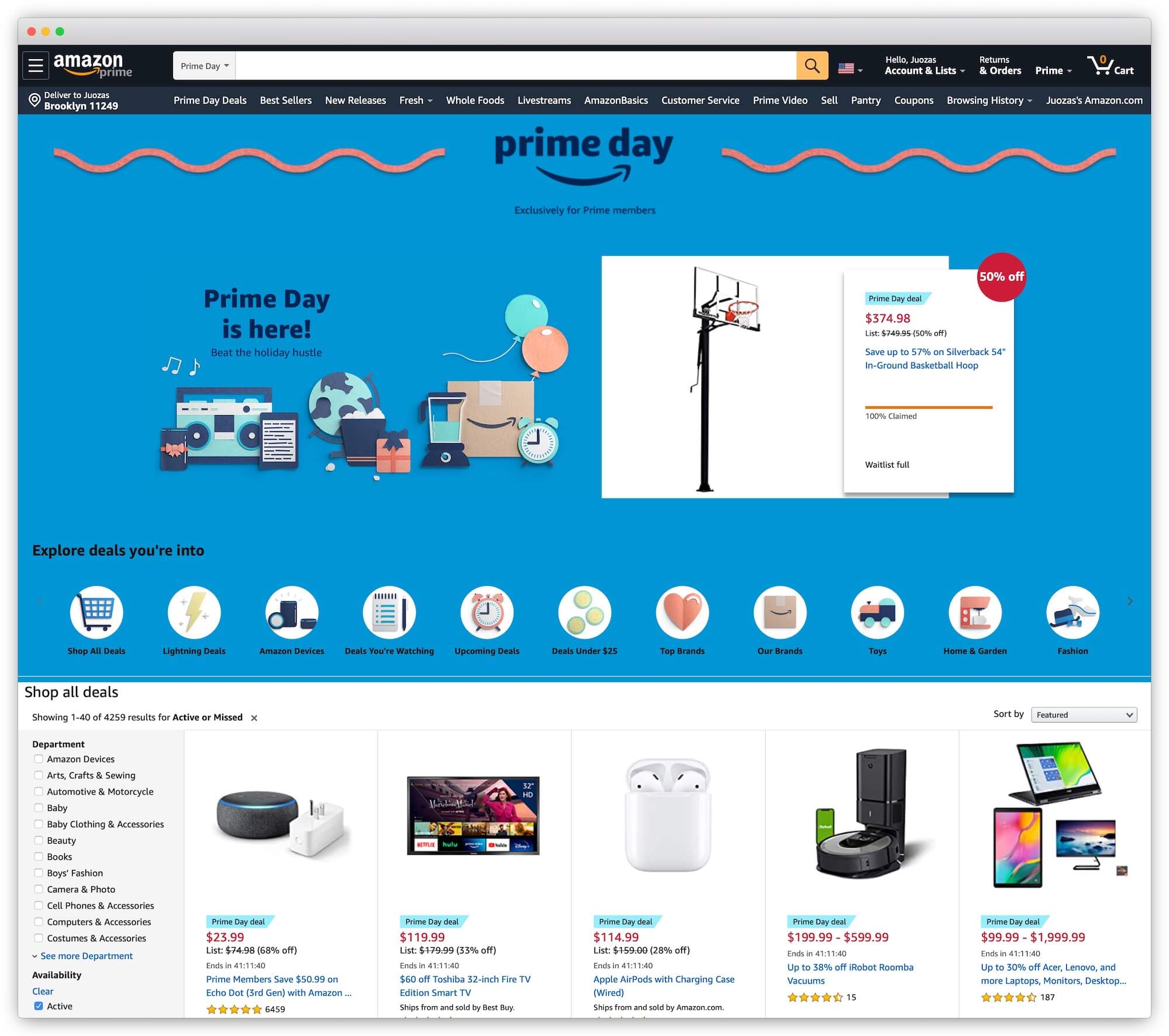 A growing sector of e-commerce pioneered in China, known as interactive commerce, combines recommendations, entertainment, and community. There is also the video-first movement that largely relies on live streaming to surface products to shoppers. In the west, startups are trying to introduce their versions of that, and big players YouTube and Instagram are incorporating it in their apps. Despite Amazon having a live streaming component in its Prime Day, it doesn't play a significant role.
Thus it is telling to see Prime Day continue to grow despite not innovating on the user experience - it is important to notice the things Amazon chooses not to do. At $10 billion, it is one of the world's largest digital events, yet the one with the least spectacle. Prime Day draws comparisons to Alibaba's Singles Day in China, but those events share little in how they are presented. Amazon has spent most of its resources ensuring fulfillment capacity instead.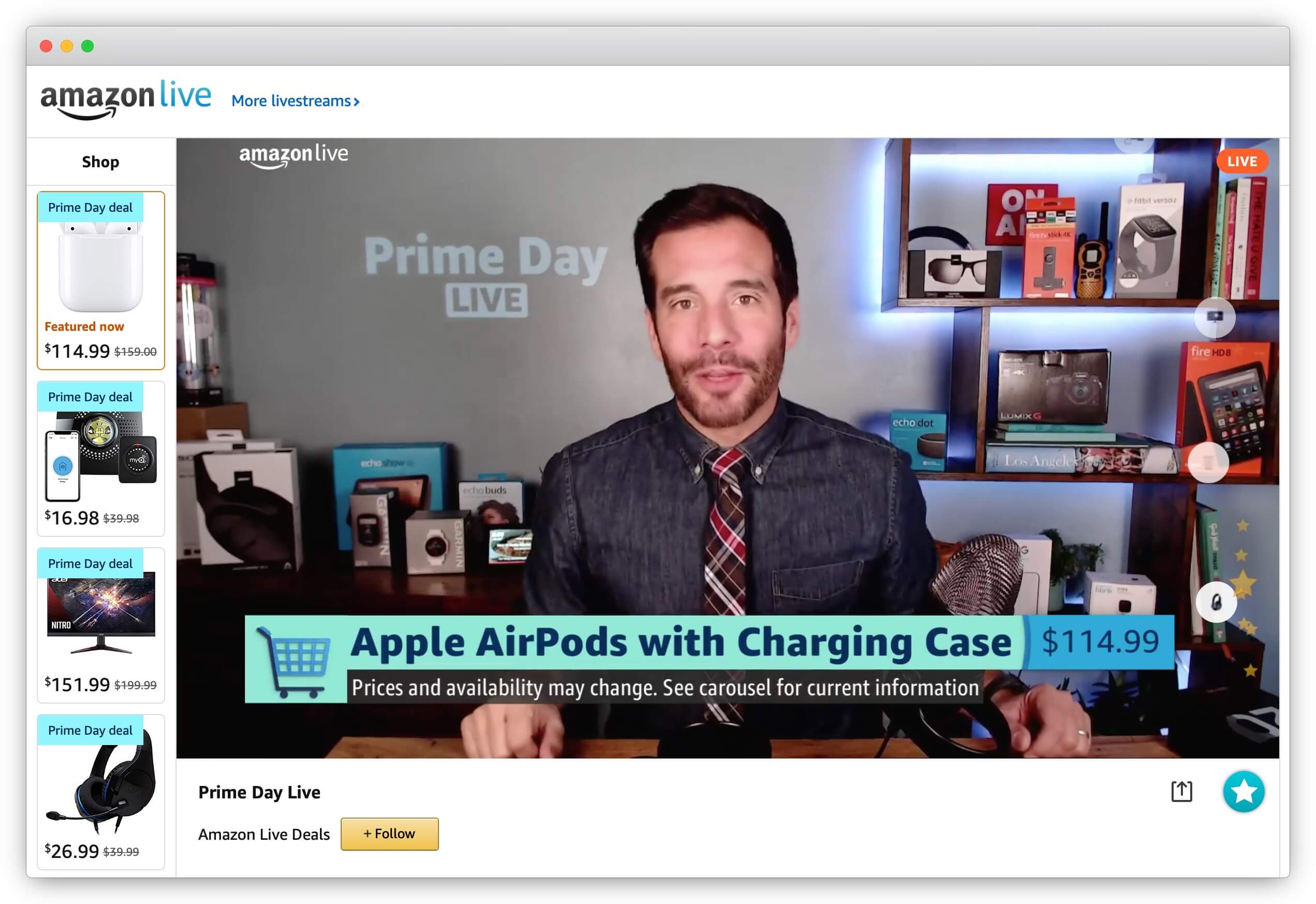 Prime Day is not indicative of any future trends in e-commerce. To many, it is the opposite of what they believe the future will look like. Prime Day is an event by the largest online retailer that attracts shoppers because it is the largest online retailer. In turn, Amazon reaches record sales, many third-party marketplace sellers double their daily sales volume, and some shoppers find great deals. It's a win for everyone, except for other retailers that lose out on traffic.
The best Prime Day deal is the one Amazon gets by having many of its Prime members coming to Amazon to check if there is a deal they like. If they don't, there is a high chance they will buy something on Amazon anyway. That is why many more products get a sales lift than just those offering deals. Prime Day's goal is to remind people to open the Amazon app.