Amazon has removed the deals page and product recommendations from its homepage, eliminated the frequently bought together list for each product and is no longer accepting new discount coupons from brands. The company has implemented these changes over the past thirty days to achieve something it never did before - to reduce shopping on Amazon.
The company is trying to focus its operations and, thus, consumer spending too, on essentials and high-demand items. To do so, it has removed standard functionality in online retail meant to upsell other items, and incentivize impulse buys through deals and discounts. It's an extraordinary move by the company, driven by the struggles in fulfillment and operations because not unlike other online retailers, Amazon usually tries to get shoppers to increase spending.
Overall, spending has increased on Amazon, despite the proactive moves by the company to slow down the sales growth. However, for brands looking to launch new products or grow sales for existing ones, there are now fewer places to reach new shoppers on Amazon.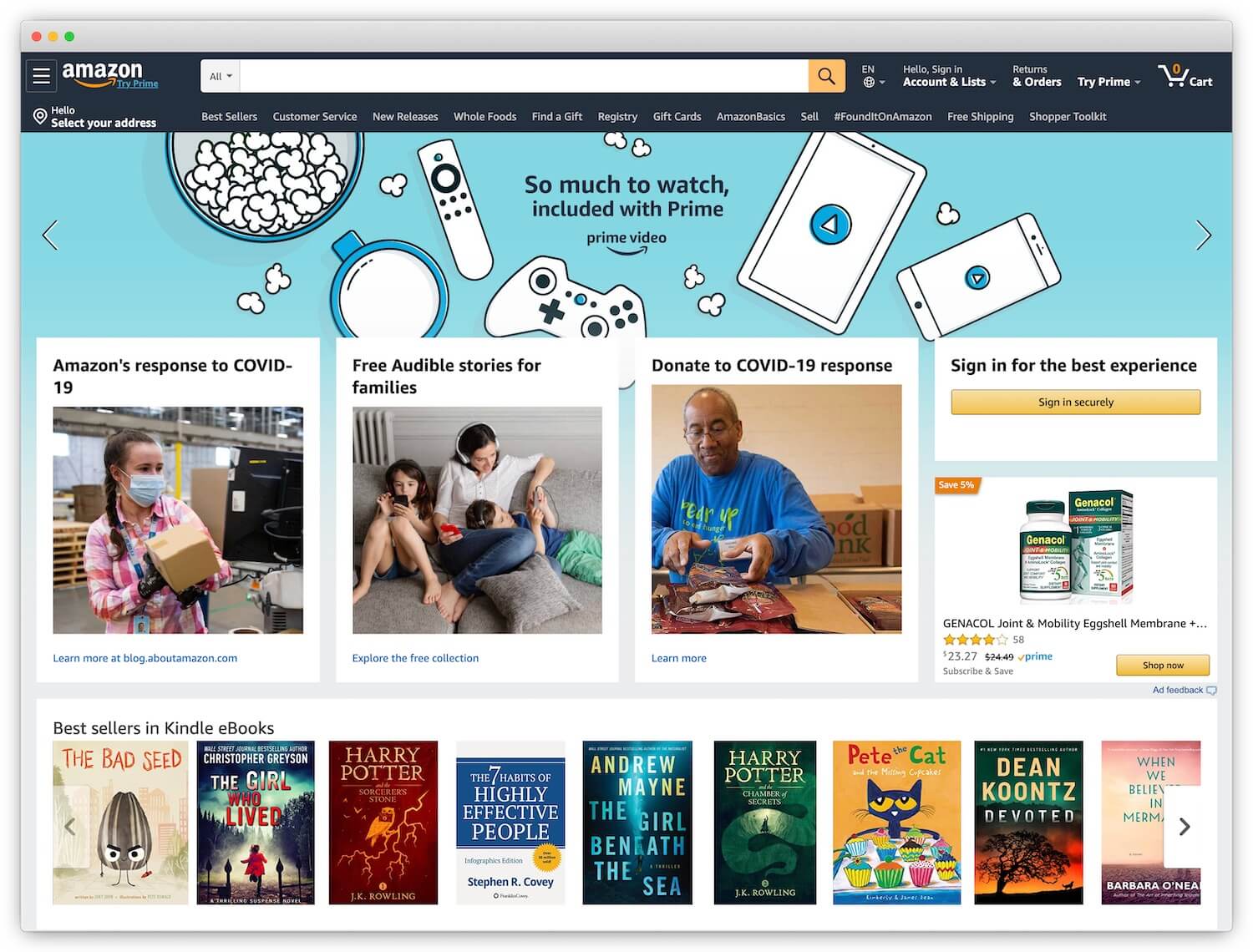 Mid-March, Amazon changed its homepage only to feature Kinde ebooks as well as other digital items like Prime Video shows. The change was intended to drastically reduce impulse buying by no longer highlighting new exclusive items, deals, or recommended products.
Then, Amazon also removed the "Today's Deals" from the menu. The deals page hosts all of the deals running on Amazon. To further reduce impulse buying, the company is no longer accepting new deals submitted by brands and thus has removed the page.
Product pages also saw changes. Since the start of the year, the company has been replacing recommendations with sponsored products. Recently, it has removed all product recommendations and replaced them with book recommendations in similar categories. There is no more "Customers who bought this item also bought" or "Frequently bought together" widgets.
Brands use discount coupon codes to increase sales; now, Amazon is no longer accepting new ones. "To help our teams prioritize products that customers need most at this time, we are not currently accepting new coupons."
"We typically want to sell as much as we can, but our entire network is so full right now with just hand sanitizers and toilet paper that we don't have the capacity to serve other demand."

– Amazon employee involved in the changes, quoted by The Wall Street Journal
Demand on Amazon has shifted since the pandemic started to toilet paper, face masks, hand sanitizers, and other essentials, as well as items for working from home, at home sports equipment, and offline entertainment.