Recommendations in product pages on Amazon are being replaced with sponsored placements. As Amazon improves its advertising technology and overall ad spend increases, brands are placing their products where customers previously looked for suggested products.
Recommendations based on what other customers bought or clicked when looking at the product are on a decline, instead sponsored products have taken their place. "Sponsored products related to this item" or "4 stars and above" paid sections in product detail pages are becoming more common than "Customers who bought this item also bought" and "Customers who viewed this item also viewed."
Visually they look identical to the previous organic recommendations but instead are sponsored products targeted by the category or the specific product.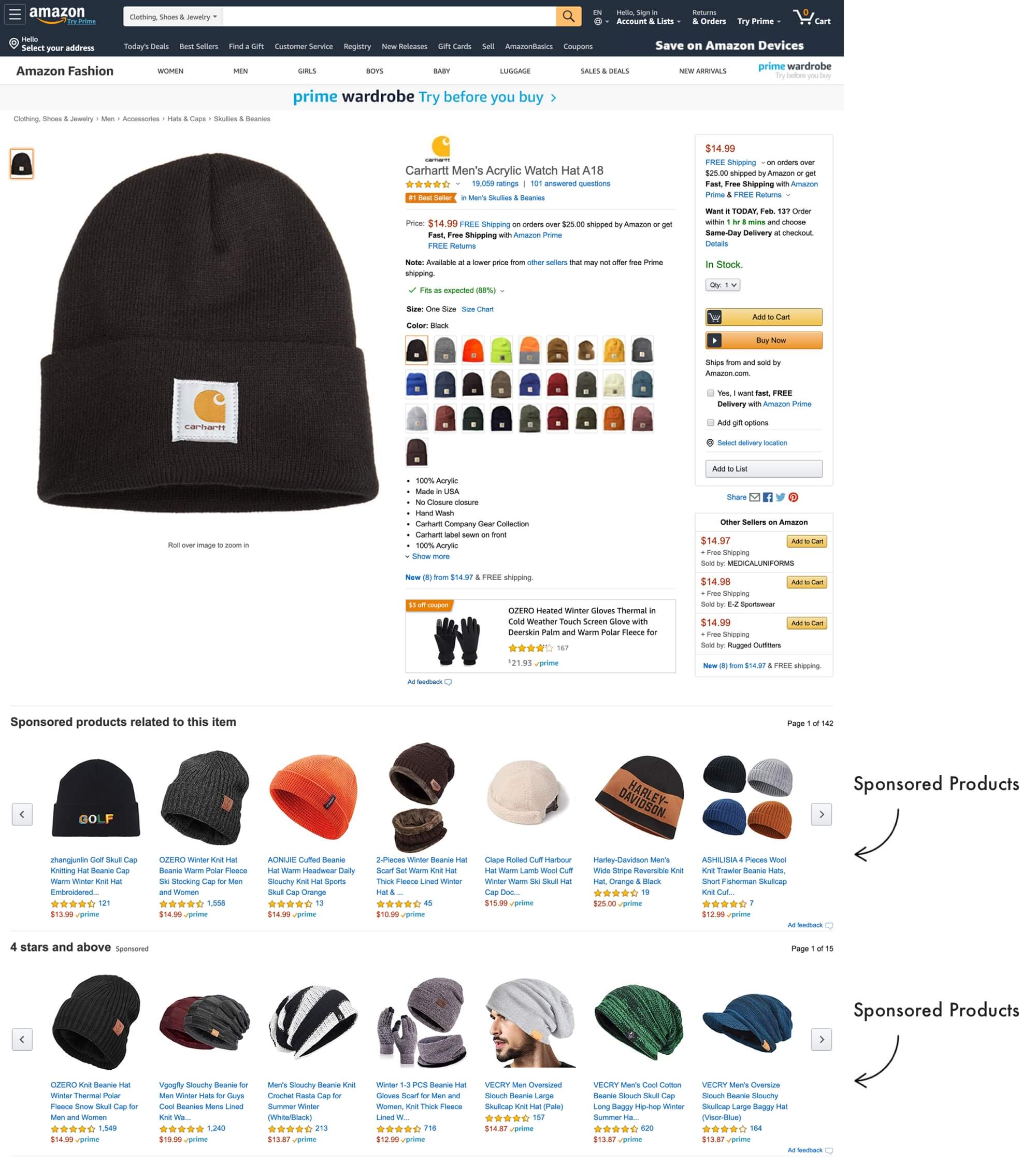 In early 2019, Amazon expanded targeting options for Sponsored Product campaigns by introducing ASIN and category targeting, extending the surface area of sponsored products from search, where they are targeted by keywords, to product detail pages. Over the last twelve months, as ad spending on Amazon in the US increased by 33% to reach $10 billion, and more advertisers expanded their ad targeting, sponsored products started to surface in more product detail pages.
While sponsored placements in product detail pages have the lowest click-through rate (CTR) compared to other placement types, they are growing in the share of the total number of clicks because of their position and space occupied in product detail pages.
Amazon's product recommendation system is the gold standard in e-commerce and has been used as an example by its competitors as well as the industry. Over the last few years, it has mostly disappeared. Search is a mix of ads and editorial recommendations, and product pages are now rarely suggesting other items based on anything else, but ad spend.
It's a departure from what made Amazon, and it's yet to unfold how future shoppers will look at Amazon as it shifts from focusing on offering the best recommendations to chasing advertising profits. Especially on mobile, browsing from product to product is now a journey led by ads.