eBay's new goal is to "reinvent the future of e-commerce for enthusiasts." It says it has 16 million of them.
eBay has 132 million active buyers who placed at least one order in 12 months. Among them, there are 16 million buyers with at least six purchase days and over $800 in annual spend. eBay calls them "enthusiasts" and is now focused on serving them first because they make up roughly 70% of GMV and spend approximately $3,000 annually on average.
The "reinvent" in "reinvent the future of e-commerce for enthusiasts" stands for everything from authenticated pre-owned goods to AI features and live shopping.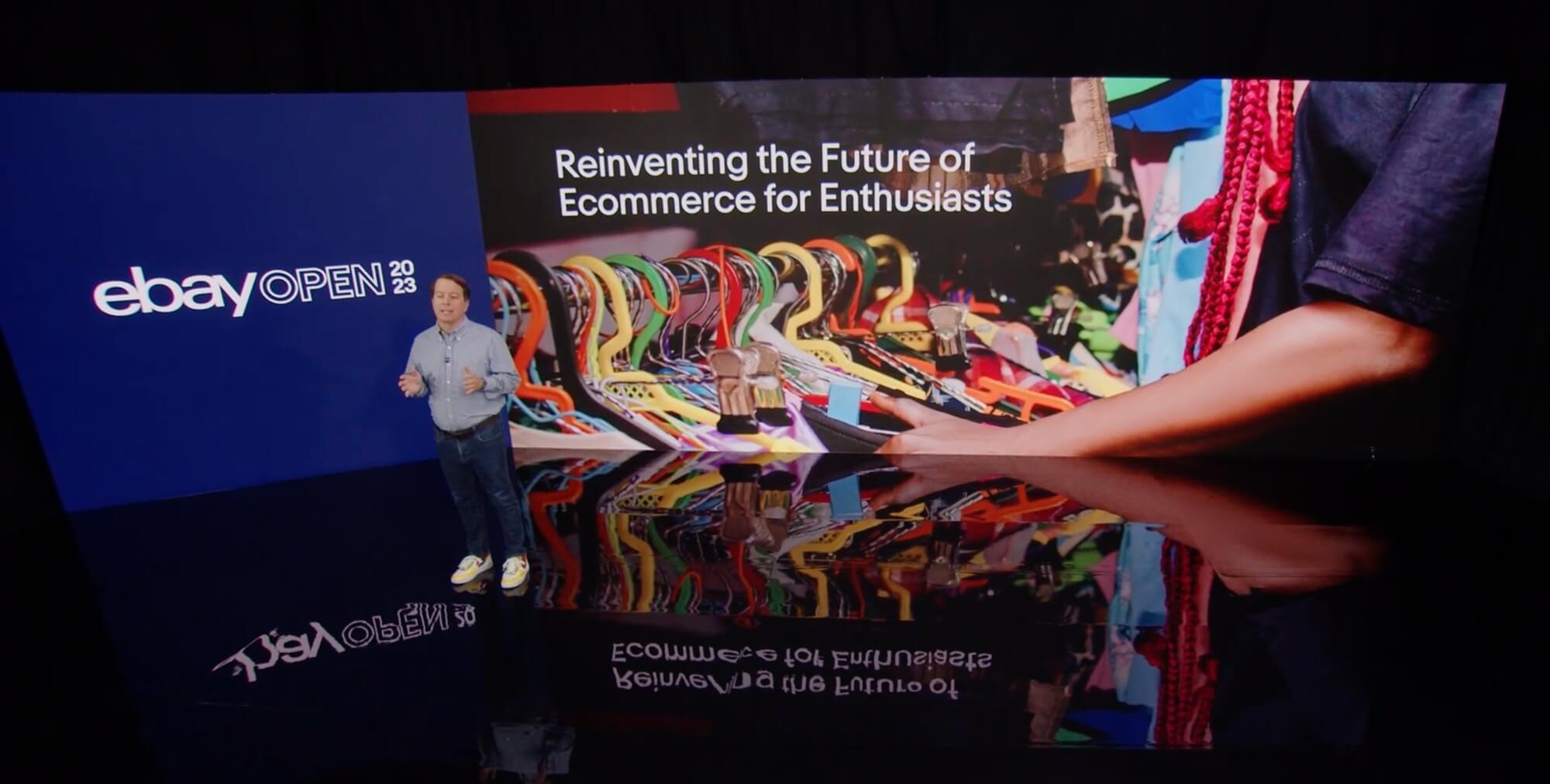 eBay is time-traveling back at least ten years before it decided to compete with Amazon head-to-head when it chased to onboard brands and provide fast shipping, and abandoned auctions and used items. Those attempts didn't work; that race is long lost. In that period, Walmart also found its online retail footing and built a marketplace that replaced eBay as the second most important to most sellers.
"When you're talking to business-to-consumer sellers who are primarily selling 'new and in-season', they're going to be more likely to sell on Amazon or Walmart," said Jamie Iannone, CEO of eBay, in 2022. "Ebay was trying to move into that space. I don't think it's a long-term place where we can win," he added.
While eBay has a few dozen sellers selling millions of items a year that all have been on the platform for more than ten years, based on Marketplace Pulse data, its focus is on buyer-turned-seller sellers in the same enthusiasts' group. eBay is not the marketplace for private-label sellers from Amazon but for hobbyists and collectors. Whom it is betting it can retain.
eBay is separating itself from the rest of the e-commerce competition by focusing on buyers who love eBay. The problem? That group is shrinking. The number of enthusiast buyers has decreased from 21 million in 2020 to 19 million in 2021, 17 million in 2022, and 16 million in 2023. But it's undeniable that the core base has been using eBay for decades and will stay.
eBay now has a better articulated and narrower focus. It is not a replacement for Amazon and Walmart, and it offers more than its vertically-focused competitors like Etsy and StockX. It will still do $34-35 billion in GMV in the U.S. alone this year. However, that will be less than 2022, which was smaller than 2021. eBay's GMV and active buyers will continue dropping before it finds a bottom and settles into its new role focused on enthusiasts.