Hundreds of companies took a category on eBay and improved selection, experience, or business model. Combined, they are larger than eBay and have valuations exceeding eBay's multiple times.
During eBay Investor Day 2022 event, Steve Priest, Chief Financial Officer at eBay, shared a slide that eBay's vertical competitors like StockX, Etsy, Wish, Farfetch, and fifteen more combined are smaller than eBay. But the comparison is missing many competitors, the biggest of which is Facebook Marketplace, and compares GMV while sidelining eBay's much smaller market cap.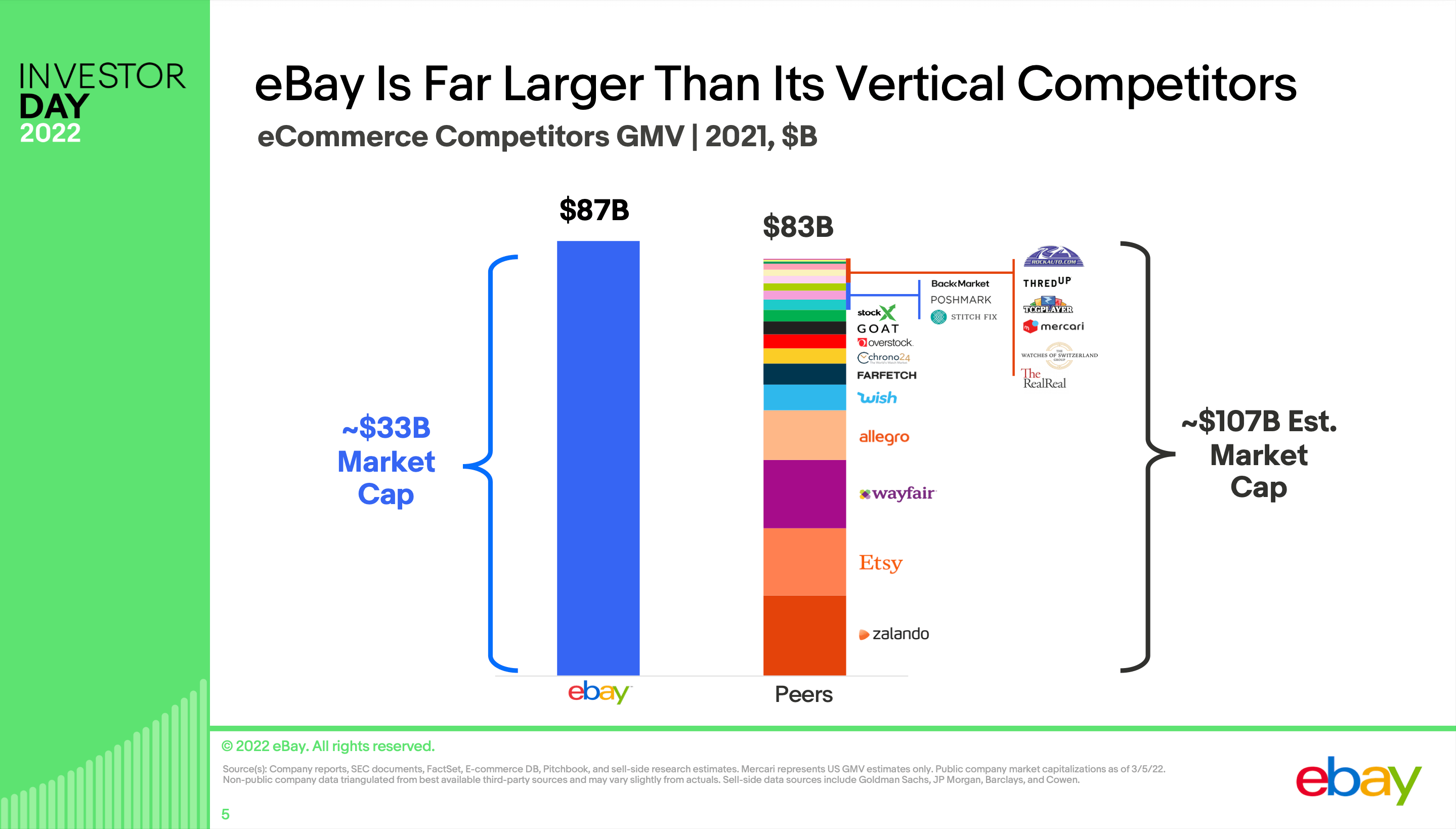 eBay intended to remind how big it still is even compared to competitors combined. And that perhaps eBay should be valued more. But it showed how many companies took parts of it and made them better instead. In the last decade, eBay gave up innovating on most consumer-to-consumer categories like sneakers or event tickets. Its competitors doubled down.
Justine Moore, of a venture firm CRV, found over a hundred companies that had verticalized eBay categories in 2018. Hundreds more have launched since.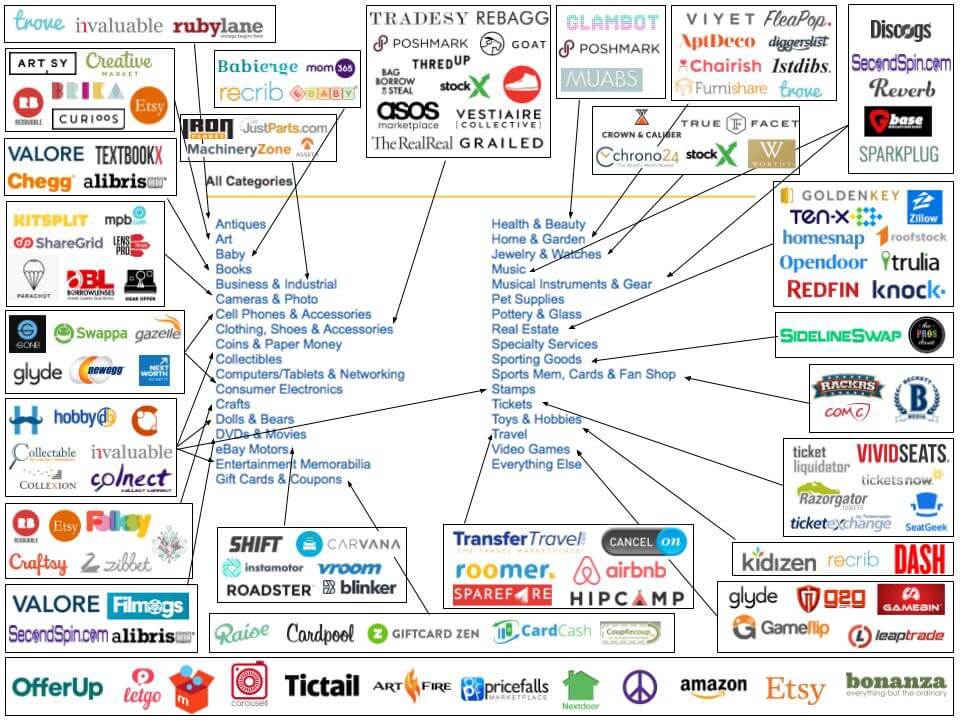 The same dynamic played out on Craigslist. Over ten years ago, Andrew Parker of then Spark Capital published a now seminal post highlighting the different startups carving out parts of Craigslist entitled the Spawn of Craigslist. Today, that list would have hundreds of companies.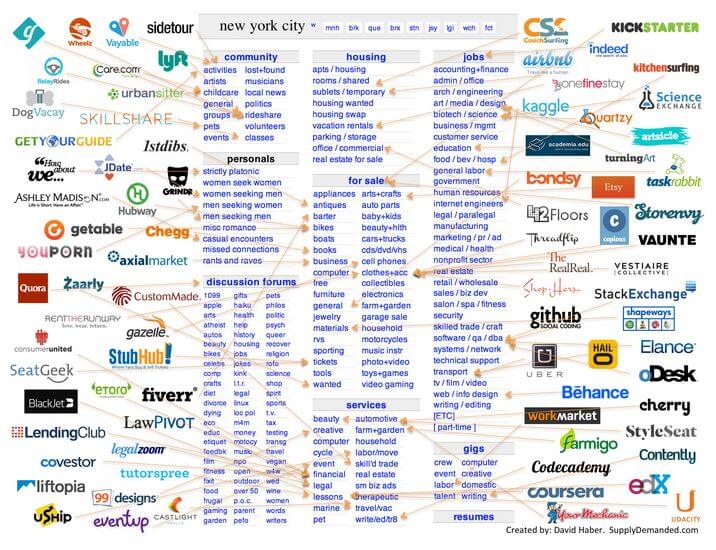 As marketplaces grow, each subcategory eventually gets big enough to attract vertical-focused competition. Horizontal platforms are unfit to cater to the unique aspects of each category, focusing on the lowest common denominator instead. That's why Etsy does handmade, and StubHub does ticketing better than eBay.
Going vertical is the strategy to compete with the horizontal incumbent. It's been almost unavoidable for the largest marketplaces and platforms to get unbundled eventually. Although that didn't make Craigslist or eBay disappear - the incumbents often maintain their place even with new companies successfully carving out parts of them. But investors value them less than the companies trying to go after their verticals.
The same is happening to Amazon too. Many of the same companies based on categories on eBay are also categories on Amazon. Amazon focuses on the lowest common denominator - a shopping experience that works for most products for most shoppers most of the time. As it turned out, that's the majority of shoppers. But the white space where and when Amazon doesn't work or can be improved is massive.
Shein is interesting in this context. The clothing app figured out how to connect Chinese garment factories to shoppers in the West better than Amazon, eBay, Wish, and even stores like H&M. Many of the same factories were sellers on Amazon, eBay, and Wish. But Shein took the playbook of focusing on a vertical and beat them.