American sellers have been gaining market share on Amazon for over a year, reversing the multi-year trend of losing to predominantly Chinese sellers.
55% of the top third-party sellers on Amazon's marketplace in the U.S. are domestic businesses, a measurable increase from an all-time low of 48% in November 2020. For the past sixteen months, U.S.-based sellers have been increasing their share. The percentage has been on a steady decline for years before.
This behavior is not limited to the top sellers. American sellers have been gaining estimated sales volume share since late-2020 too. After dipping below 50% then, it is now well back up.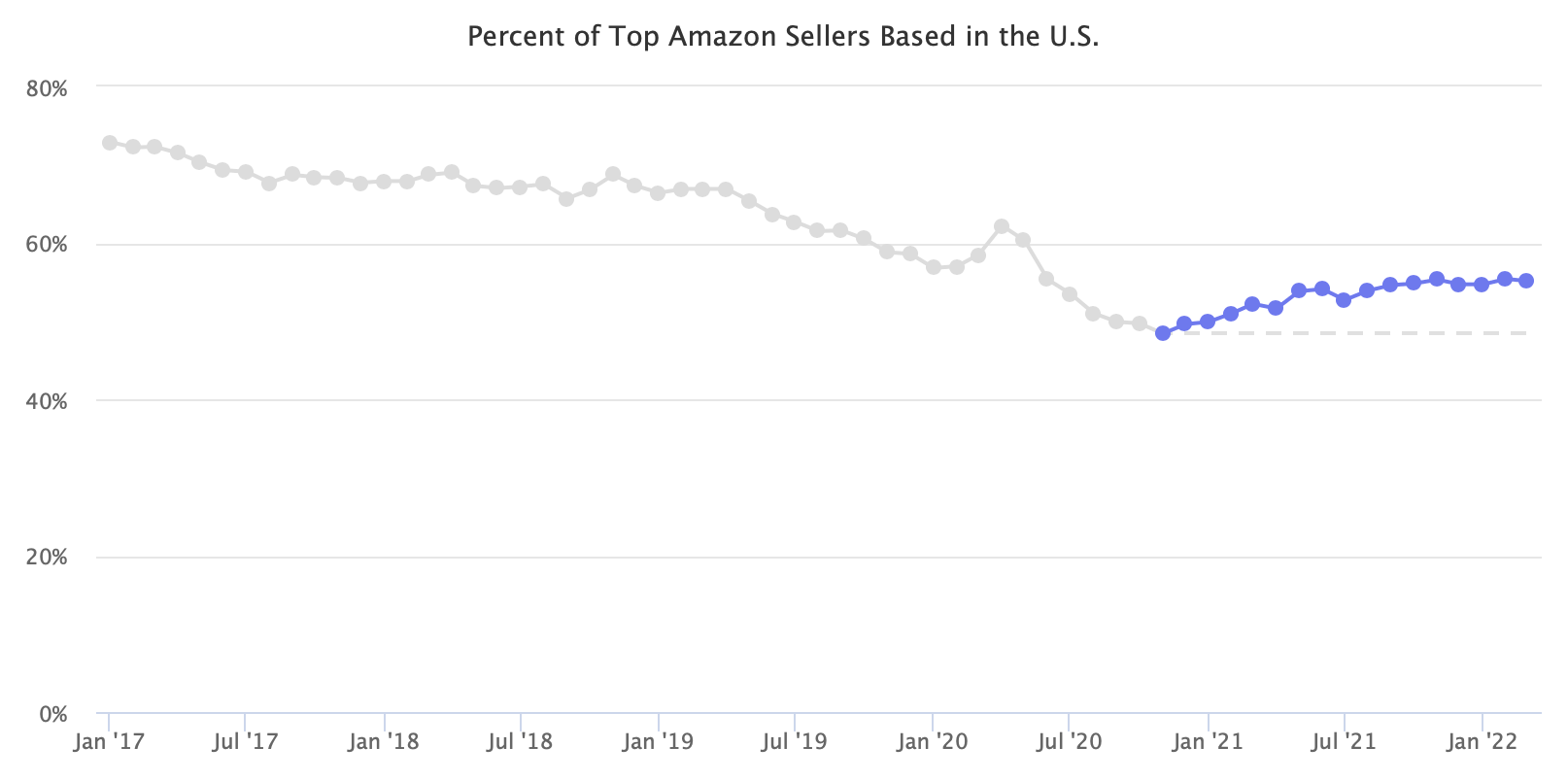 Lockdowns, supply chain issues, seller suspensions, and Amazon FBA inventory limits are some of the causes. There has also been a decrease in new seller registrations from China, while they only recently represented 75% of all new sellers. Finally, Chinese sellers are also losing market share in the U.K., Germany, Japan, and Amazon's other marketplaces.
It's unclear what else is influencing the trend and, crucially, whether it won't get re-reversed. Before 2020, the future of the Amazon marketplace seemed to have little space left for domestic sellers. Every year, their portion of the market decreased. For now, some of that has been undone.