Sales on Walmart marketplace increased more than on its main rivals Amazon and eBay. The marketplace, which provides over 90% of the assortment on the website, is surging, driven by the significant increase in the number of shoppers on Walmart.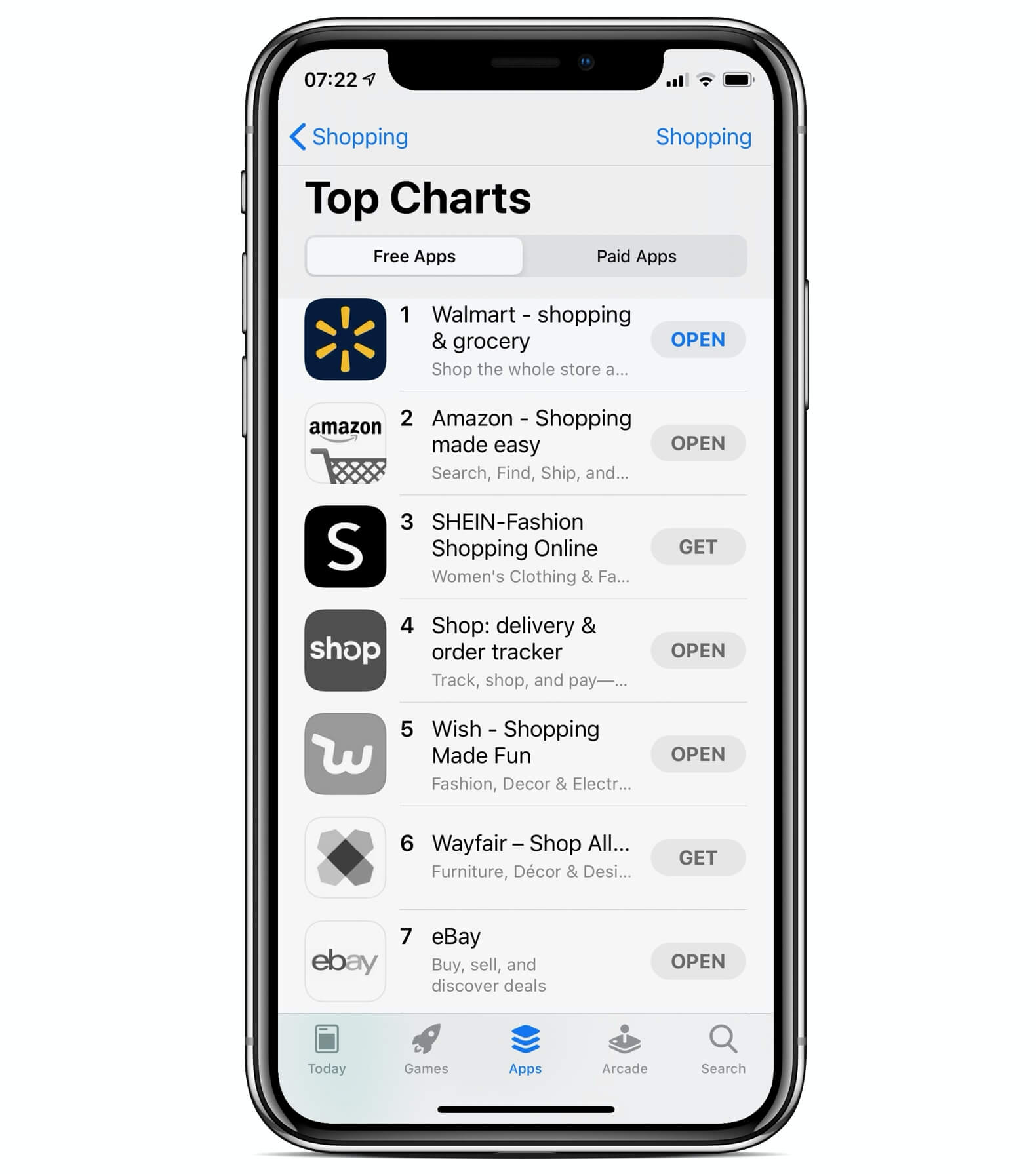 Web traffic to Walmart increased by 55% in April compared to February, before the pandemic started. By comparison, both eBay and Amazon saw a 15% growth. Additionally, on May 13th, Walmart became the number one most-downloaded app in the shopping category on the iPhone App Store. On April 11th, Walmart merged its Grocery app into the main app.
"Our sales on Walmart in April were five times higher than their normal average," said Dov I. Sassoon, Senior Vice President of Maxxima, a brand that sells on Walmart among other marketplaces.
"We saw incredible growth on Walmart in March and more than 100% growth in April year-on-year," said Beth Segovia, Chief Operating Officer of ChannelAdvisor, during the company's first-quarter earnings call.
"We've been near Black Friday order volumes daily across Walmart Marketplace - around a 3x increase from normal," said Michael Krakaris, Co-Founder of Deliverr. "This is driven not only by existing selection moving faster than before but also from new top sellers rapidly joining the ecosystem." Deliverr handles fulfillment for thousands of Walmart marketplace sellers.
Doug McMillon, CEO of Walmart, said, "Growth in marketplace outpaced the overall business even as first-party sales were strong," when discussing first-quarter results. During the quarter, Walmart's e-commerce sales grew by 74%.
Walmart marketplace, which, unlike comparable marketplaces, requires approval to join as a seller, added 50% more sellers in the past thirty days than the average month, according to Marketplace Pulse research. While no marketplace is seeing explosive growth driven by FBA struggles that caused a panic among Amazon-only sellers, Walmart is continuing to accelerate.
Online grocery sales are driving growth for overall Walmart e-commerce. However, since the marketplace provides the majority of their general commerce catalog - 91% of the 42.2 million products available on Walmart are by third-party sellers - those sellers are seeing considerable growth, too.