Amazon, along with Vogue and Council of Fashion Designers of America (CFDA), launched a new storefront called "Common Threads: Vogue x Amazon Fashion." The storefront features two dozen brands. However, it has little else going for it.
"Of the 477 members of the Council of Fashion Designers of America (CFDA), almost 40 percent, by far the largest number, is made up of brands that were worth under $1 million last year. The next largest percentage, 22 percent, are brands that earned under $5 million," wrote Vanessa Friedman for the New York Times. Those independent high-end designers might not survive the pandemic.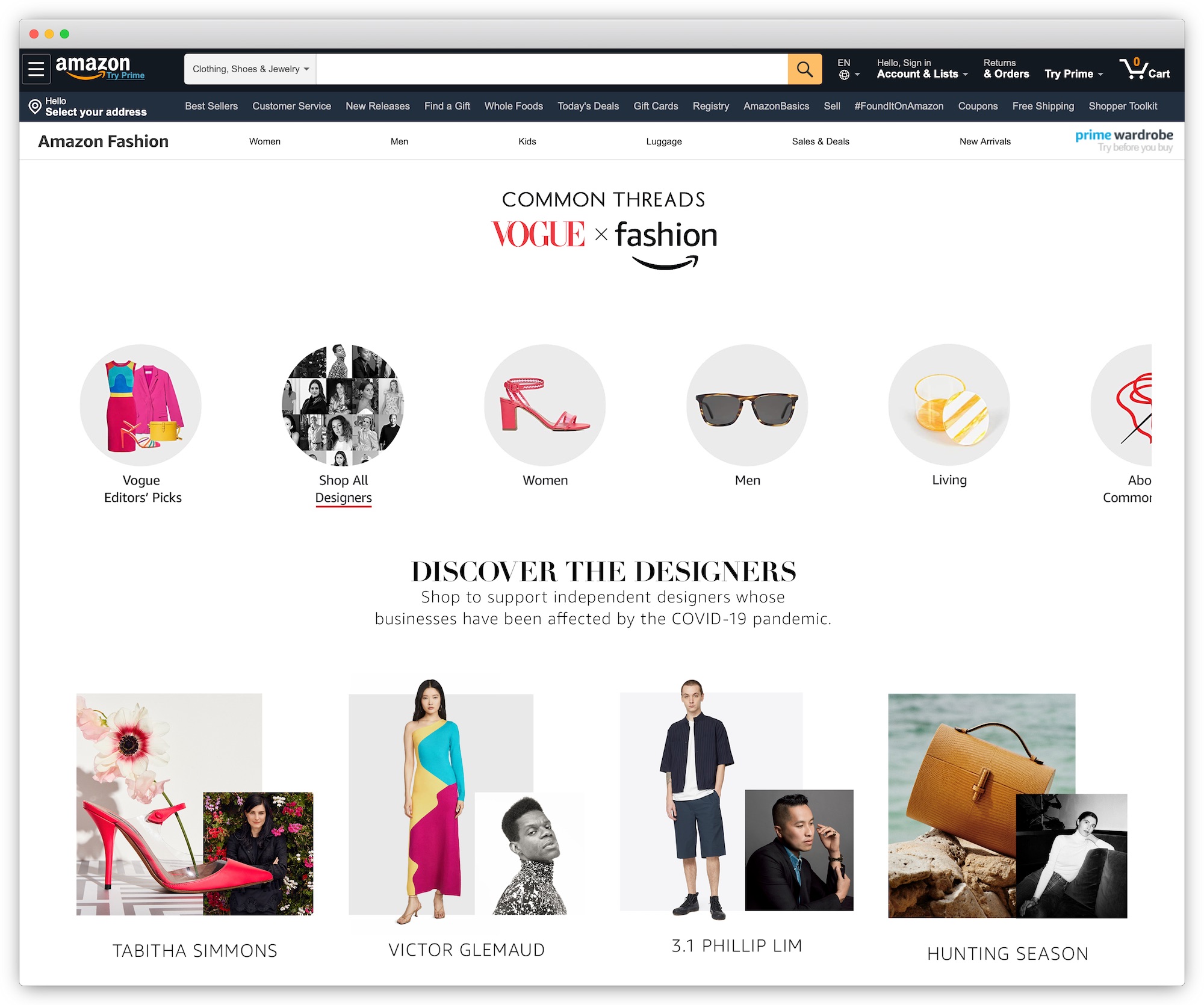 Unfortunately, the initiative is little else than a landing page that links to a few curated collections of products. It creates more value for Amazon than it does for the brands it says it wants to help. The company gets high-end brands it has been trying to court for years, a seal of approval by Vogue, and headlines announcing the initiative. It's unlikely that brands will see any meaningful sales on the platform.
One of the new storefront items is a $55 hair scrunchie handmade in New York City by Gigi Burris. It has no reviews, a single photo, and no rich product description. It competes against 20,000 other scrunchies when shoppers search for "scrunchie." Many of them have tens of thousands of reviews, and many are offering dozens of scrunchies for less than $10. High-end items have no chance to be discovered through search.
Outside of search, there is no place for those brands to be discovered. The new storefront was featured for a day on Amazon's homepage but is now gone. Amazon's utilitarian pages do not communicate the uniqueness of those fashion items either. The storytelling and imagery is a big part of the luxury market, but it is absent on Amazon.
Compared to luxury-focused platforms like SSENSE, Amazon's listings disappoint. Those platforms already have the target audience too, and thus have their user interface tailored for that specific market. Fashion depends on nuanced tactics; it doesn't sell itself by merely being listed in a catalog, even if that catalog sees billions of visitors a month.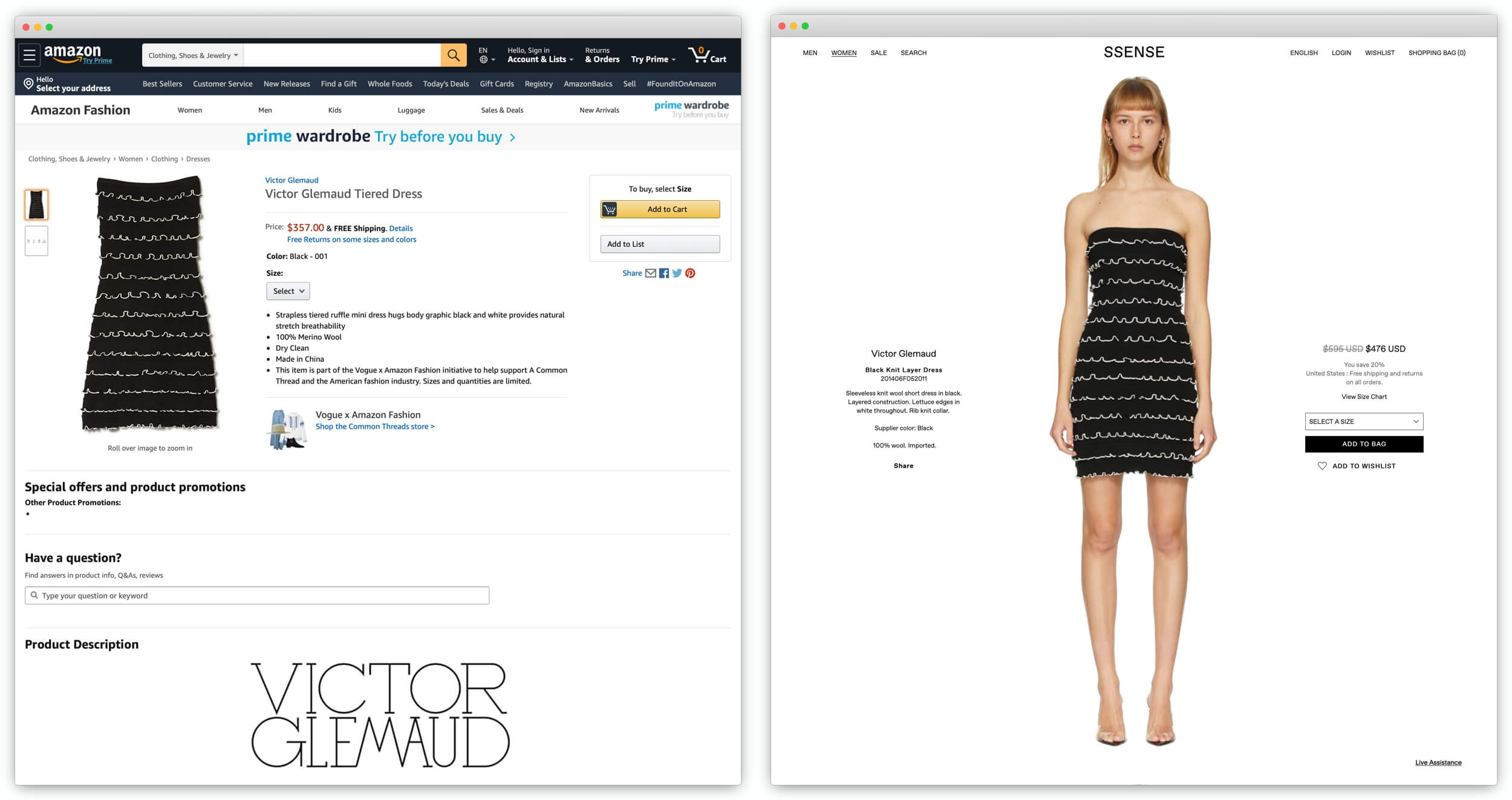 In January, Amazon was said to be making plans to launch a luxury fashion platform, according to a report from WWD. A platform "with big-name brands operating concessions similar to those in high-end specialty stores." A separate fashion-focused offering is perhaps Amazon's only chance to make headway into the market - expanding its main app to cater to affordable private-label brands, and $1,000 shoes is unlikely to work. Also, because searching for "fake Balenciaga" returns dozens of results.
"Finally, Jeff Bezos is really in fashion," wrote the New York Times after the new storefront announcement. He might be, but this is not it.