Today Walmart made the biggest move yet in a bid to compete with Amazon by acquiring Jet.com. Jet.com has been online for a little over a year since July 2015.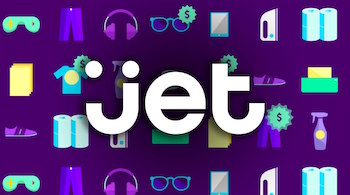 Jet.com founding team included Marc Lore, who had previously founded Quidsi, the umbrella company for Daipers.com, Soap.com and BeautyBar.com, and then sold the company to Amazon for $545 million in 2010.
Jet.com opperates a marketplace just like Amazon and Walmart do, but have made some significant changes to the buying experience and user interface. For example, on Jet.com markeplace sellers are mostly invisible - which of the sellers get the sale gets decided without any indication to the buyer. This is a big difference compared to how Amazon buy box works giving all customers clear visibility into all offers for a product.
Doug McMillon, president and CEO, Wal-Mart Stores, Inc issued a statement saying:
"We're looking for ways to lower prices, broaden our assortment and offer the simplest, easiest shopping experience because that's what our customers want. We believe the acquisition of Jet accelerates our progress across these priorities. Walmart.com will grow faster, the seamless shopping experience we're pursuing will happen quicker, and we'll enable the Jet brand to be even more successful in a shorter period of time. Our customers will win. It's another jolt of entrepreneurial spirit being injected into Walmart."