Four years since its launch, Target's third-party marketplace has just 650 sellers. Target only accepts carefully selected sellers; thus, its marketplace remains the most coveted.
On February 25th, 2019, Target launched a marketplace called Target+, or Target Plus. It started with 30 sellers. In four years, the marketplace has only grown to 650 sellers, according to Marketplace Pulse research. Over the past twelve months, it added 190 new sellers.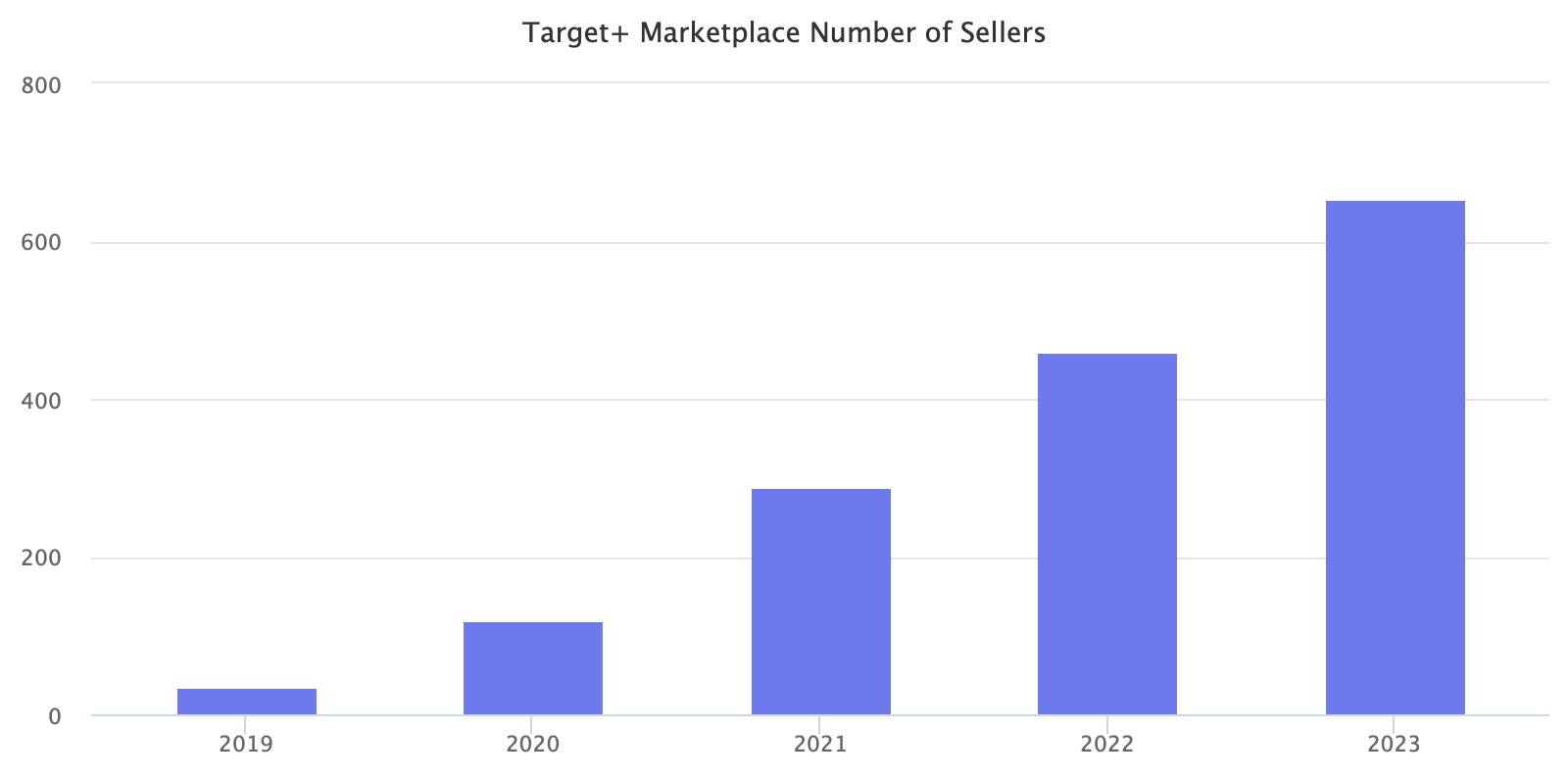 Compared to the thousands of new sellers joining Amazon every day and Walmart every month, Target is tiny. That's not because of a lack of interest from sellers. Many more would join, but Target continues to run theirs as an invite-only marketplace.
Last year, Walmart opened up its marketplace to international sellers. That quickly expanded its seller base - by the end of the year, 35% of the active sellers on the Walmart marketplace were those who joined in 2022. That shows how many more sellers Target would have if it opened the marketplace more.
However, Target's value proposition is a curated experience. That extends to the marketplace. Hence it is unlikely to grow the marketplace to the size of Walmart's, let alone Amazon's. "Because of our trusted and curated assortment, our guests aren't sifting through thousands of pages of results for the one thing that's going to bring them joy," said Cara Sylvester, Chief Marketing and Digital Officer at Target, when discussing Q4 2021 results.
Target is one of the most visited e-commerce websites in the U.S. Target has roughly half of the web traffic of Walmart. But its 650 sellers are orders of magnitude less than Walmart's nearly 80,000 active sellers. Consequently, Target Plus is thus the most exclusive marketplace - each of the 650 sellers shares the almost 200 million monthly visits to target.com.