A year ago, Shopify launched a consumer shopping app called Shop. Many called it a step towards a marketplace. However, despite being downloaded tens of millions of times, Shopify didn't implement any marketplace features.
"There's an absolutely obvious playbook for Shop that I think everyone can see," said Tobi Lütke, CEO of Shopify, during the fourth-quarter earnings call. The obvious playbook Tobi referenced is most likely a marketplace. He went on to say that Shopify doesn't want to follow it.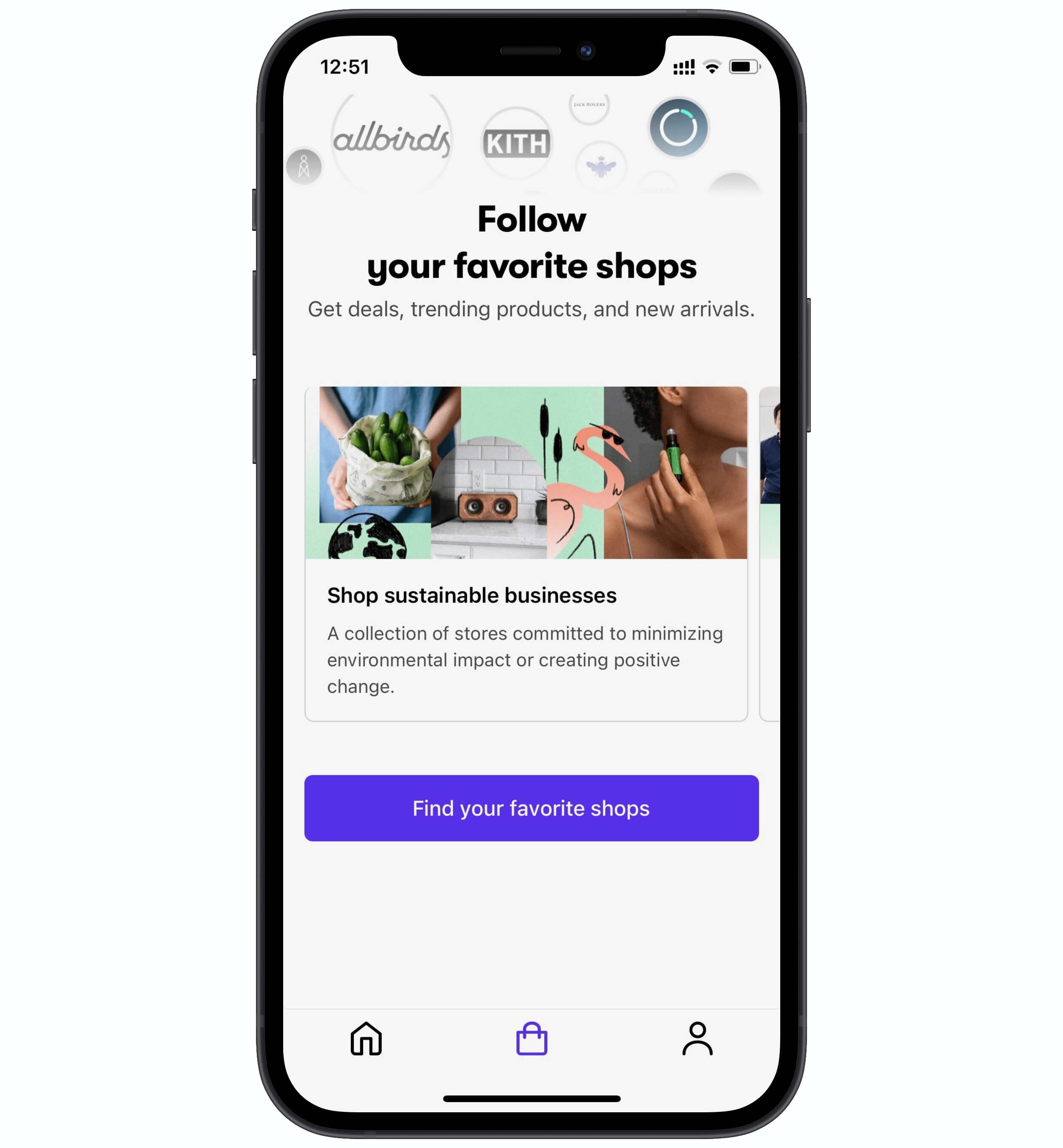 The app doesn't allow searching for "coffee" and discovering all Shopify merchants in the category. It doesn't have rich content like video, nor it has reviews or social features. It won't let users check out either. It's a bookmarking app for Shopify merchants with only the most basic functionality.
Instead, it "helps merchants strengthen their relationships with buyers with the ultimate goal of increasing customer lifetime value." However, the app does little more than delivery tracking (the functionality Shopify's Arrive app had, the app Shop replaced), and thus it is unclear how it increases LTV for merchants. Its most recent updates included expanded functionality around Shop Pay, like managing installment payments. It didn't add much beyond that over the past twelve months.
The app is getting millions of downloads only because Shopify suggests it to shoppers after purchase (it is getting more downloads than Walmart, eBay, Wish, Target, and other major retailers). None of those users think of the app the way Shopify describes it - they only see it as a tracking app, as evidenced by app reviews on the app stores. Its massive user base and relative lack of features hint Shopify doesn't know what it wants Shop to be either.
Shopify said that it would continue to develop the app this year into a "must-have shopping companion that fosters buyer loyalty and retention." It is vague on the specifics. The company has consumer-facing brands like Shop and Shop Pay but ultimately doesn't want Shop to be where users start their shopping journey. A decision supported by the fact that despite avoiding helping its merchants acquire customers, total sales on Shopify added nearly $60 billion last year to reach $119 billion.
The bigger Shopify gets, the less likely it becomes that it will introduce a marketplace. It would struggle to compete against discovery leaders like Instagram and TikTok. There is also no gap in the market a Shopify marketplace would fill. It wouldn't be able to replace Amazon or other retailers because its selection is spotty. Nor could it focus on just a few categories because that is already done well by a new wave of DTC brand discovery marketplaces like The Fascination and Thingtesting.
The excitement for what Shop app could become has worn off a year later. Inserting itself in-between merchants and users runs counter to Shopify being a platform. Shopify appears focused on omnichannel and infrastructure features like payments and fulfillment instead.
Shop app has a confusing value proposition, but Shopify is pretty frank that it won't become a marketplace.