Amazon China and GOME announced a partnership in which GOME will start selling on Amazon.cn. The store can be found here 国美电器-北京旗舰店 (重庆国美华尚商贸有限公司).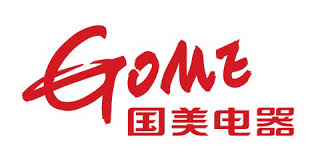 GOME Electrical Appliances Holding Limited was founded in Beijing in 1983. They currently have 1,800 brick-and-mortar stores in China. It's one of the oldest and largest electronics retailers in China and Honk Kong. In 2015 GOME's yearly revenue reached close to $10 billion. To keep that in perspective, Amazon's yearly revenue is $100 billion, thus GOME had tremendous sales.
We have been tracking the Amazon China marketplace for a while now, and it's definitely one of the smallest Amazon's marketplaces. Yet China is arguably the most important ecommerce market to win so we are expecting continuing effort from Amazon in building relationships with established local companies.
It is being reported that the official GOME flagship store on Amazon China will gradually have over 70 brands with more than 5,000 different products. Eventually it will have offers for virtually all types of electronics, including consumer electronics and home appliances. At the time of writing 国美电器-北京旗舰店 (重庆国美华尚商贸有限公司) already has over 1000 products listed.
Official announcement in Chinese:
北京国美是京城家电市场的大型企业之一,是正品与质量的保障。
2016年4月22日,北京国美电器有限公司正式牵手亚马逊中国,以优质的服务,合理的价格,完善的配送体系为消费者提供丰富而个性化的家电品类,并保持价格优势与服务优势。
正品行货:国美电器-北京旗舰店向您保证所售商品均为正品行货,开具机打发票或电子发票。
全国联保:凭质保证书及本店发票,可享受全国联保服务,与您亲临北京国美电器商场选购的商品享受相同的质量保证。请您放心购买!