Overall May has been a slow-growth month with most sellers continuing at their current pace or seeing a decline. The market is switching into Summer mode as sellers offering outdoors, swimming and sports products are accelerating.
In May we published two data articles: How many retailers are selling on Amazon Marketplaces and 30% of Amazon sellers are using FBA.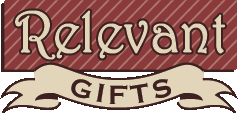 Fastest growing retailer Relevant Gifts sells various gifts and home decoration products. Most of the brands sold are only available from Relevant Gifts so they don't have to deal with a lot of competition. While Amazon allows any seller to compete for winning the Buy Box, many sellers are aiming for exclusivity either by singing exclusive deals with vendors or introducing their own product lines. This avoids the race-to-the-bottom when the only way to get sales is by offering the lowest price.
GlowBowl NightLight is an interesting company. They only have 1 product in stock, but that product is very successful - GlowBowl became the number one bestselling nightlight on Amazon in its first 60 days on the site. This is a good example of a company which launched their own creation and are not having to share the sales with other sellers.
We have mentioned Jenson Books Inc in previous reports before, yet it's always surprising to see them back on the fastest growing sellers list. They are consistently one of the Top 10 sellers, so generating growth beyond that is a rare achievement. As the name suggests they sell books, a department which continues to be strong for focused sellers.
We used feedback growth as a method to estimate how much a seller has been able to grow their sales. Feedback growth is calculated by comparing feedback ratings amount on May 1st and May 31st. The table below is top 100 sellers ranked by the growth rate.
Click here to read the previous April 2016 Report.