Facebook, Instagram, and TikTok are making forceful moves to stop directing people to external e-commerce websites to complete a purchase.
The three biggest social networks in the U.S. influence a lot of commerce; however, primarily as ad networks, serving shopping-related ads that link to external e-commerce websites. They've tried bringing transactions on-platform for years by implementing native storefronts and checkout features. Those allow shoppers to buy the item tagged by an influencer or featured in an ad without leaving the social app. But that type of checkout remains rare.
Both companies have now arrived at the same conclusion - they are irreplaceable for shopping discovery, but the shopping experience could be smoother through native checkout, and smartphone privacy changes are making conversion tracking on external websites less accurate. And, of course, they are capturing less monetary value through fees than they'd want to.
In April, Facebook announced that Shops on Facebook and Instagram would be required to use Facebook's checkout, thus ending support for Shops that direct people to an e-commerce website to complete a purchase. The change does not affect ads; they can still link to external websites. (E-commerce was the largest contributor to the company's year-over-year revenue growth in Q1 and Q2 this year. All of that was from ads.)
This week, The Information reported that TikTok is also planning to ban links to external e-commerce websites. There are no more details or timing available, but the change likely affects its native shopping feature called TikTok Shop. TikTok already announced that it is shutting down its Shopify-powered "storefronts" feature in September. TikTok is recruiting brands and sees its future as a marketplace rather than a shopping ad network that, by 2028, TikTok hopes to generate around $40 billion to $60 billion in revenue from U.S. e-commerce, reported The Information.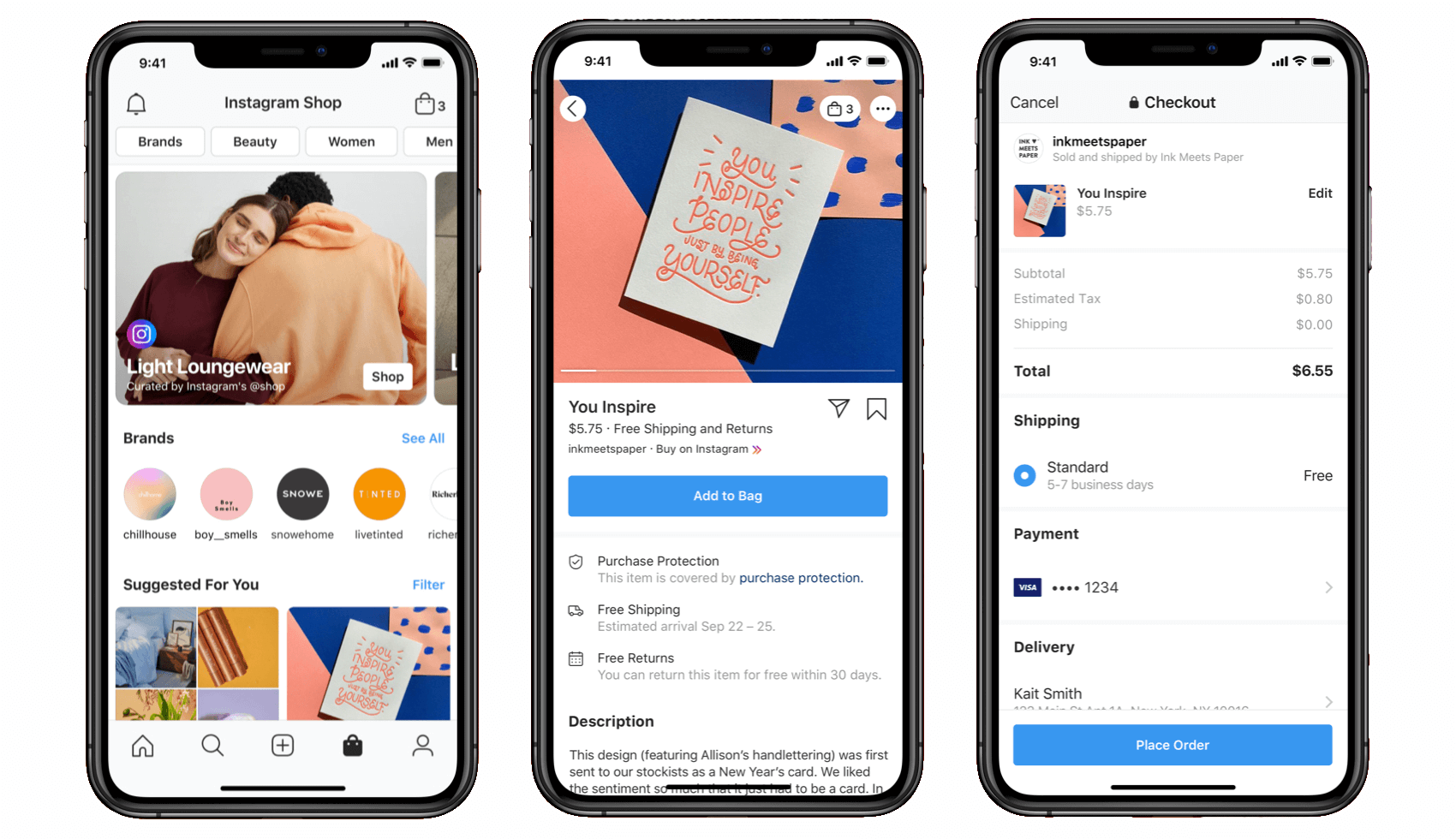 The benefit to Facebook, Instagram, and TikTok is clear. For shoppers, this evolution would mean faster and more straightforward checkout. However, brands and merchants lose some advantages by not having the shopper visit their website. To name one, they get significantly less data. That has likely been the biggest reason why on-platform checkout on social apps has seen little adoption so far.
Facebook has lost and regained its conviction multiple times, too. "Mark Zuckerberg had high expectations for turning Facebook and Instagram into shopping destinations. Now, the effort he was once intensely focused on has been boiled down to ads," wrote Sylvia Varnham O'Regan for The Information in October 2022. In an earlier article in September 2022, Sylvia wrote, "Instagram is planning to drastically scale back its shopping features, the company told Instagram staffers on Tuesday, as it shifts the focus of its e-commerce efforts to those that directly drive advertising."
Facebook, Instagram, and TikTok do not want to drive traffic to Amazon. They want to be Amazon. Especially now that Amazon hopes to figure out social commerce before social networks can solve shopping. For many shoppers, discovery happens on social apps, and shopping happens wherever those apps lead them to. Facebook, Instagram, and TikTok want to bridge that gap. All while realizing that they can't jeopardize the existing advertising golden goose.