Exploding Kittens, a marketplace seller with only 3 products in stock, had one of the biggest hits on Prime Day.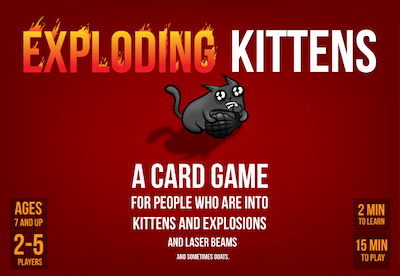 While Amazon has sold a lot of Fire TV and Kindle products, out of the Top 20 products sold on Prime Day, "Exploding Kittens: A Card Game About Kittens and Explosions and Sometimes Goats" is the interesting one.
Exploding Kittens card game was designed by the comics site The Oatmeal in 2015. Originally proposed as a Kickstarter project looking for $100,000 in funding it finished with over $8,000,000 in pledges, 4th most funded campaign on Kickstarter.
It's available for sale on The Oatmeal website, but also on Amazon where it is being sold by the creators themselves, avoiding all competition.
Cards Against Humanity, LLC is a similar success story and has been enjoying steady sales with no competition for the last few years. Exploding Kittens looks to be the second creator to achieve this.
It is exciting to see creative retailers designing unique products and being able to leverage the Amazon marketplace to reach millions of buyers instantly.