Sales on Etsy grew nearly 140% in May, after growing 100% in April. May marks the highest sales month since Etsy went public in 2015. Powering that, 165,000 new sellers joined the marketplace during the month, double the average.
Thirty-five million items were sold on Etsy in May. The number of items sold on Etsy in May increased 140% year-over-year, according to Marketplace Pulse estimates. Sales grew nearly 20% compared to April, the company's previous record month.
Etsy's first-quarter GMV was nearly $1.2 billion, up 18% year-over-year. Growth in the second quarter is on target to be more than 100%.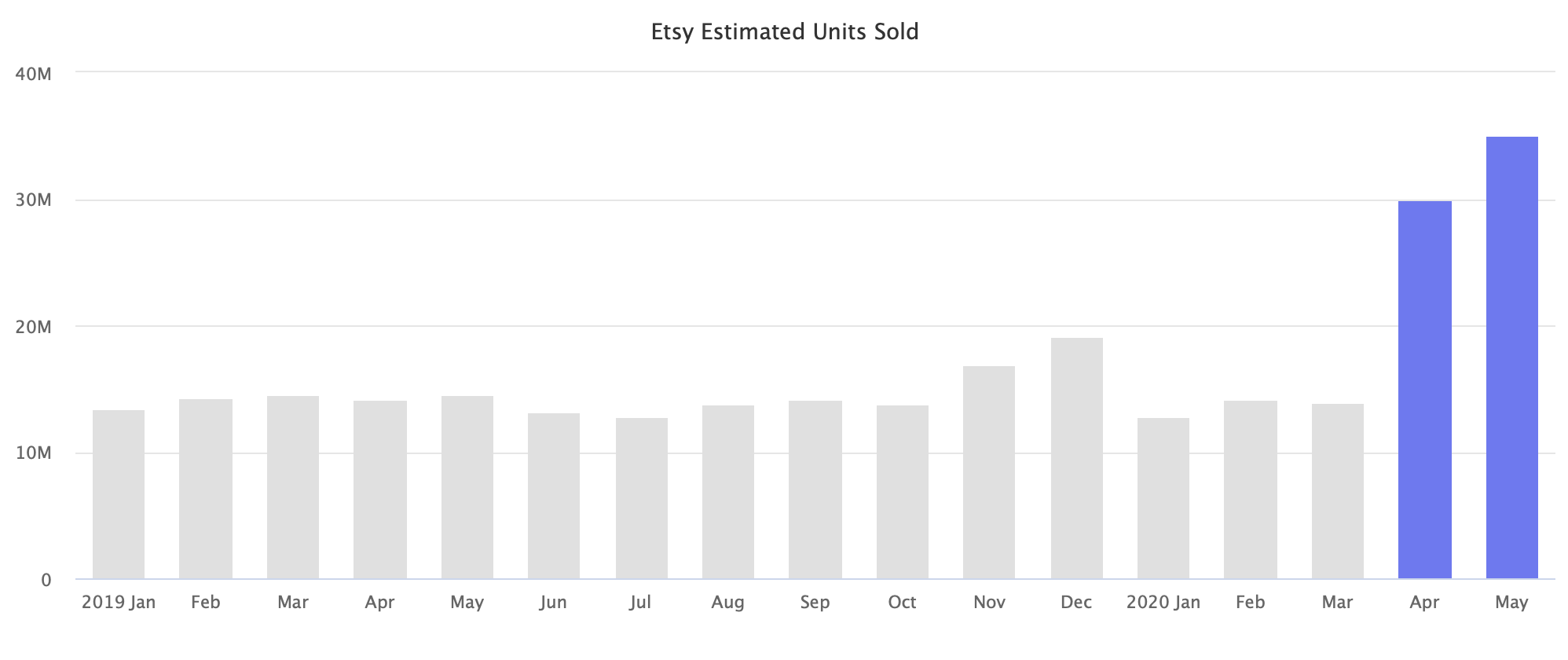 More than 165,000 new sellers joined Etsy in May, double the average. More than half of the new sellers are U.S.-based, but many are also from the United Kingdom, Canada, Germany, France, Australia, and other countries. Fifty countries had at least 100 new sellers join during the month. The stay-at-home rules, as well as the loss of employment, are driving more people to sell on the marketplace.
More than 600,000 different sellers had at least one sale in May, a new record too. Not unlike other marketplaces, Etsy exhibits the marketplaces power law, an observation that a large portion of sales is generated by a small fraction of its sellers' population, however. The top 1,000 Etsy stores contributed more than 15% of sales.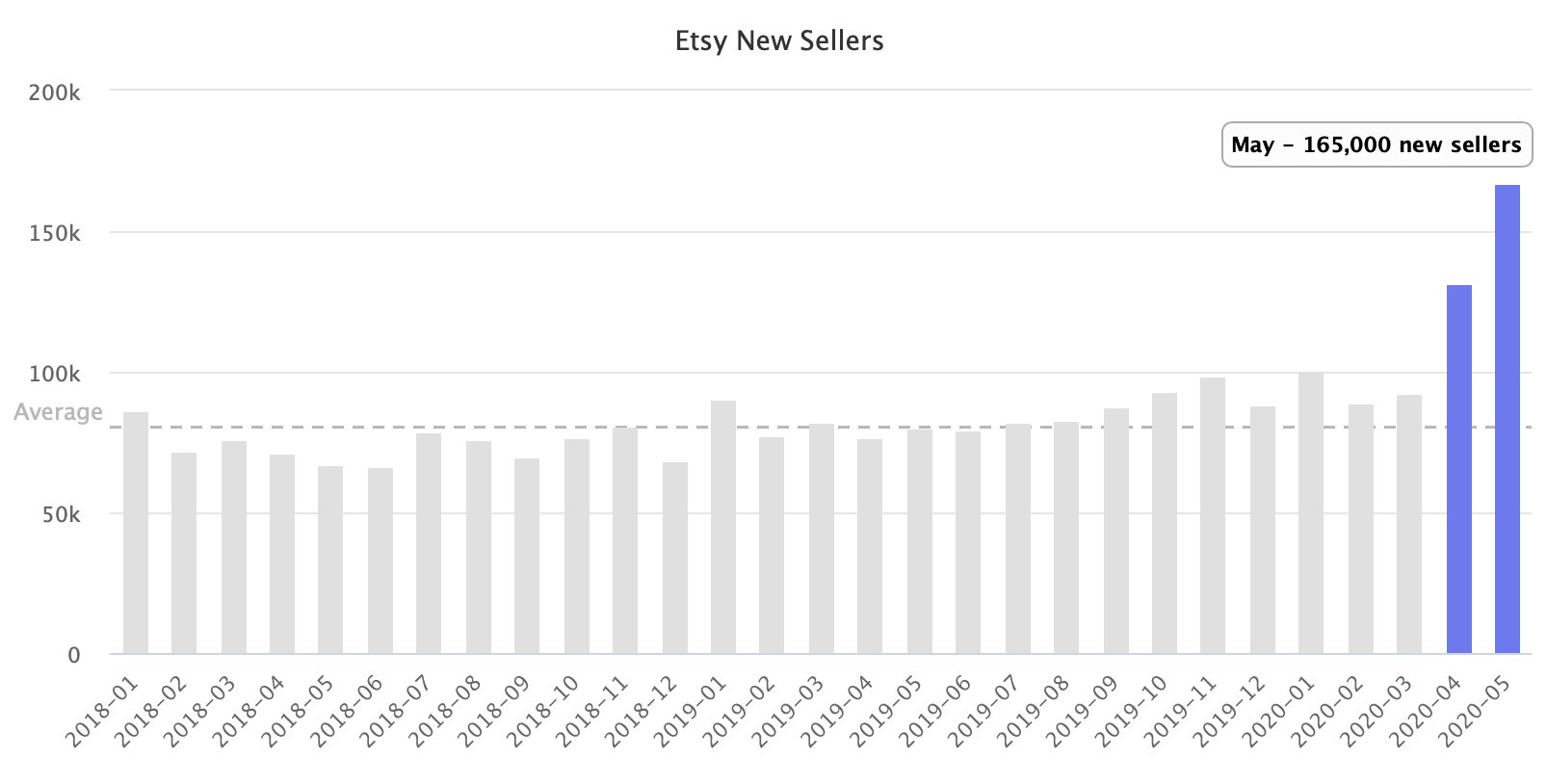 "I woke up to discover it was suddenly like Cyber Monday," Etsy's CEO Josh Silverman told the Financial Times in April. "But everyone in the world wanted only one product." That product was face masks. However, despite selling $133 million - over 12 million individual items - worth of masks in April, they were only 17% of overall sales on the marketplace during the month, according to the company.
One of the categories outside of masks that saw an increase in demand was baked goods. Searches on Etsy for terms like "baked goods" and "brownies" have roughly doubled in the past two months, wrote Cristopher Mims for the Wall Street Journal, calling Etsy the "America's unlikeliest breadbasket."
"Just about every morning since America went on coronavirus lockdown, Suzanne McMinn has risen at 2 a.m. to bake in her home kitchen. She's working there up to 15 hours a day, seven days a week. But she's not cooking for herself, mostly. She's cranking out dozens of orders daily for people all over the U.S. – people who found her on Etsy."

– Cristopher Mims, The Wall Street Journal
To mimic Etsy's growth in recent months, Amazon, too, has launched a "curated collection of items from U.S.-based makers" from its Amazon Handmade category. The new shopping experience is late and is not going to generate the same lift observed on Etsy. Etsy has proven to have unique strengths.