eBay expects gross merchandise volume (GMV) to grow between 23% and 26% in the second quarter, a remarkable acceleration from the 2% average over the past thirteen quarters, since the start of 2016. That will make it its biggest quarter ever due to the net increase of $5 billion compared to the second quarter of 2019.
After declining sales in every quarter of 2019 and the first quarter of 2020, the pandemic has driven a wave of shoppers to rediscover eBay. Its websites recorded record traffic in recent months - all without any significant marketing moves by the company. eBay is benefiting from retail store closures, increased shopping from home, reduced online advertising competition, and Amazon's focus on essentials.
The number of products available and the number of businesses selling on eBay didn't increase significantly. However, more buyers have resulted in increased overall marketplace liquidity. Marketplace Pulse estimates match the company's issued GMV growth expectations - compared to March sales were up roughly 35% in April and have sustained through May.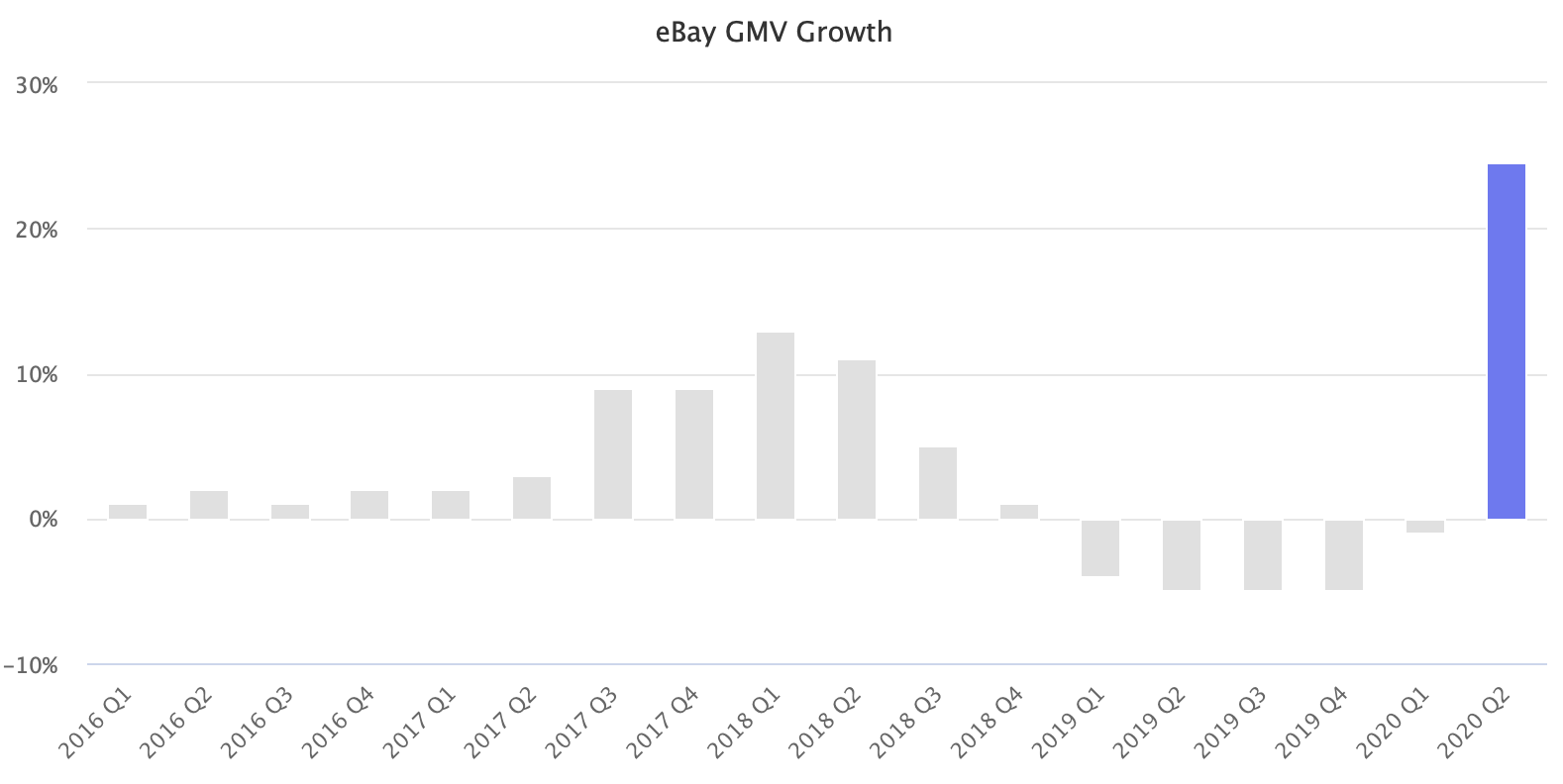 "Since the start of April, GMV has been growing over 20% in our major on-platform markets every week," said Scott Schenkel, eBay's Interim CEO, during the first quarter's results call. In an investor update issued on June 4th, the company adjusted its second-quarter guidance and said that GMV growth has continued through May. "Business is performing significantly better than expectations," added the update.
Compared to the 5% decrease in the second quarter of 2019, the expected 23-26% increase in the current quarter is a rare turnaround. However, eBay's long string of struggles means it is unlikely to sustain during quarters to come.