DTC brands can now buy ads on Amazon that will drive traffic to the brand's website. The customer journey is convoluted but hints at Amazon's bigger ambitions to become a discovery platform for DTC brands.
In April, Amazon introduced Buy with Prime. The service allows shoppers with a Prime membership to shop on e-commerce websites other than Amazon and check out using their Amazon account. The difference from Amazon Pay, which existed for years before, is that Buy with Prime handles fulfillment.
The brands can now create a Buy with Prime page within their brand's store on Amazon and drive traffic to it using Sponsored Brands advertising. From this new page, shoppers can open the brand's website and purchase the product using Buy with Prime.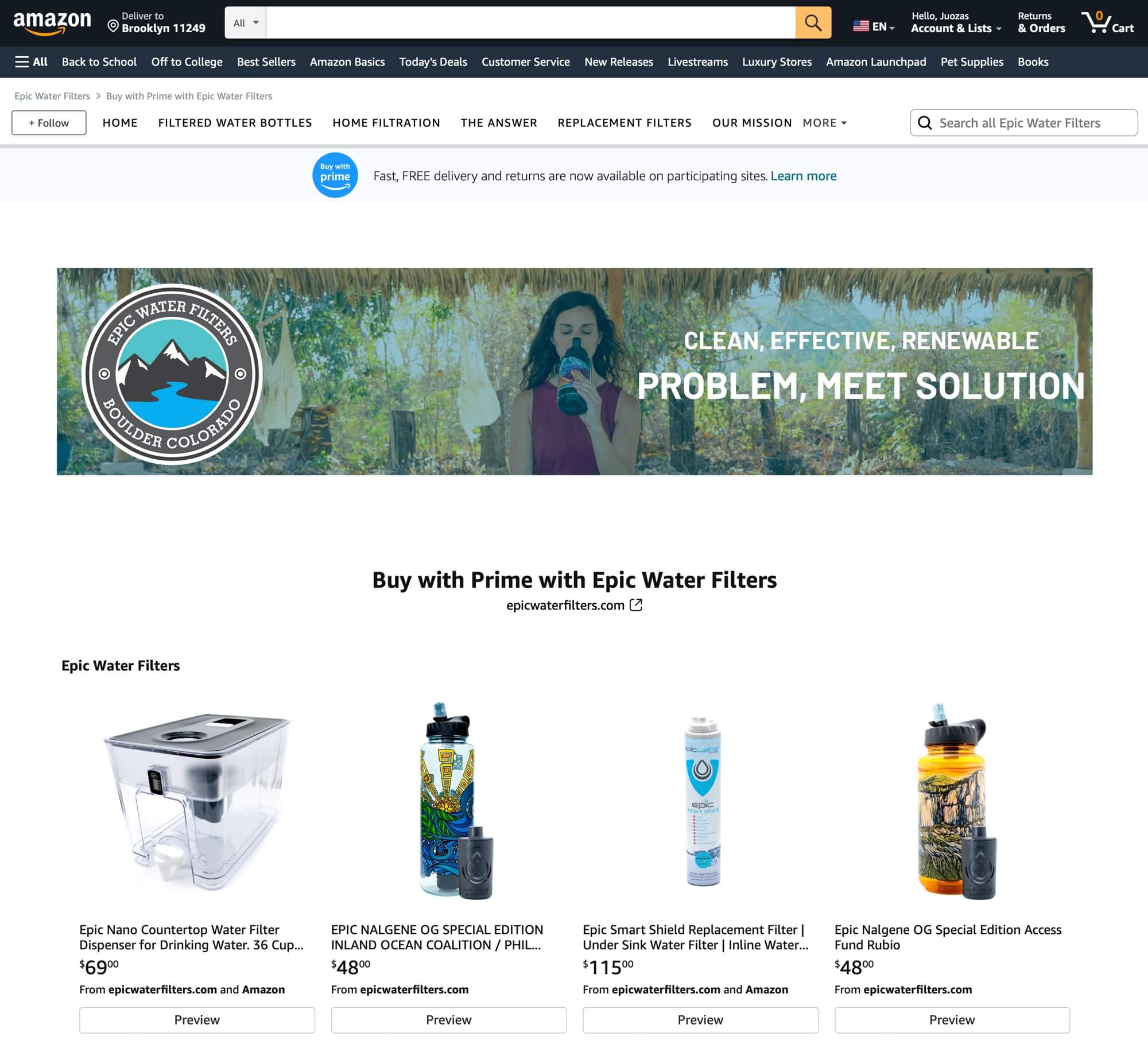 In theory, the new functionality enables DTC brands to use Amazon to drive website traffic. In practice, however, it takes too many clicks. The shopper has to click on the Sponsored Brand ad, find the product on the store page, click Preview, click Visit Website, and finally click Buy with Prime on the brand's website. Many shoppers will abandon before completing the purchase.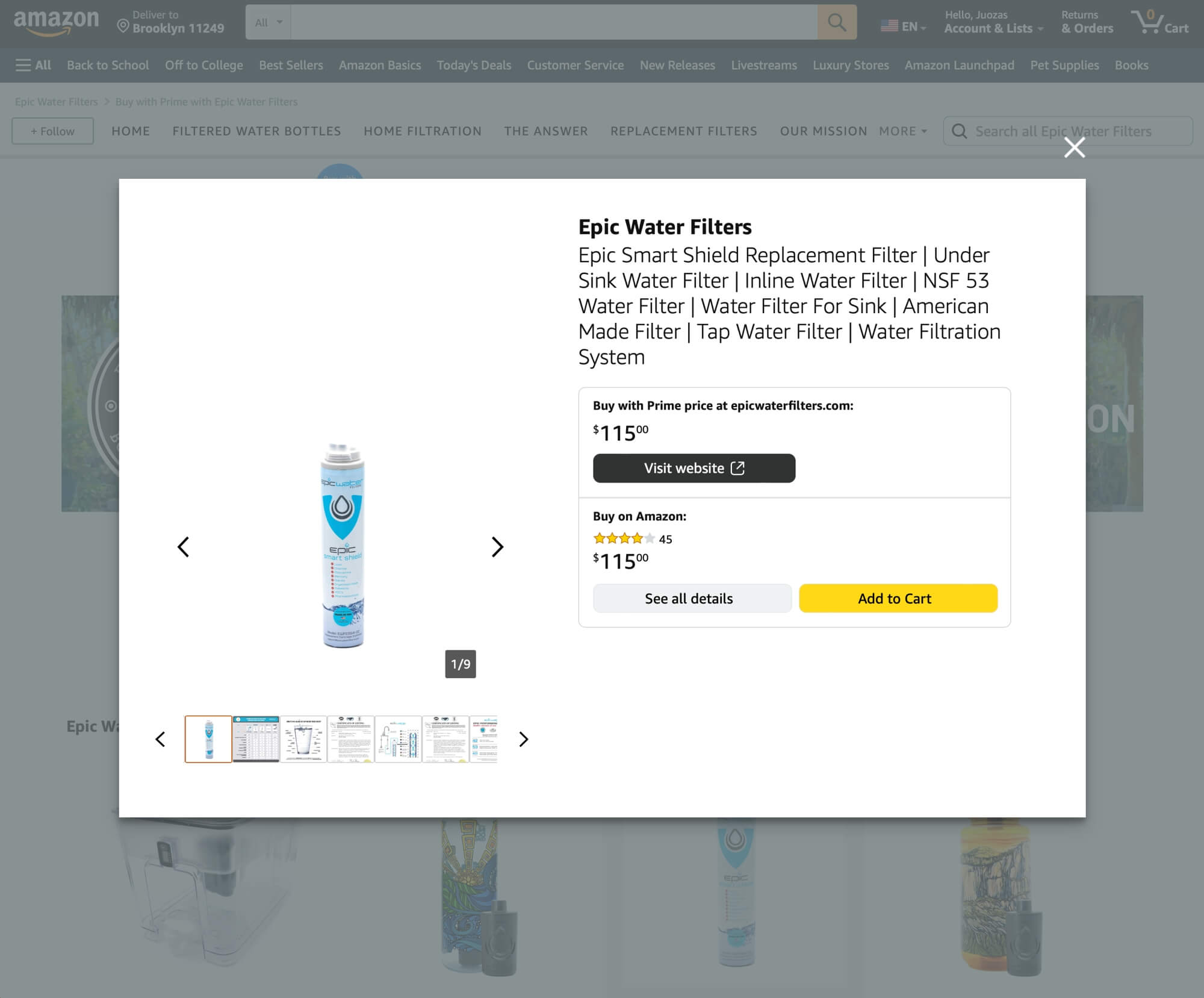 In the future, DTC brands could be able to advertise directly in search results. For example, when shoppers search for "queen mattress," the first result would be a Casper mattress, but clicking it would open Casper's website. Or, when Nike decided to stop selling on Amazon, it would have bought ads to drive shoppers still looking for Nike products on Amazon to the Nike.com website.
Amazon would look like Google Shopping or similar price comparison websites, but because of Buy with Prime, it could deliver a consistent checkout and delivery experience. That would further expand Amazon's catalog to include more products and brands and grow Amazon's advertising business. The downside is that it's not a great shopping experience to keep guessing if a product will open on Amazon or the brand's website.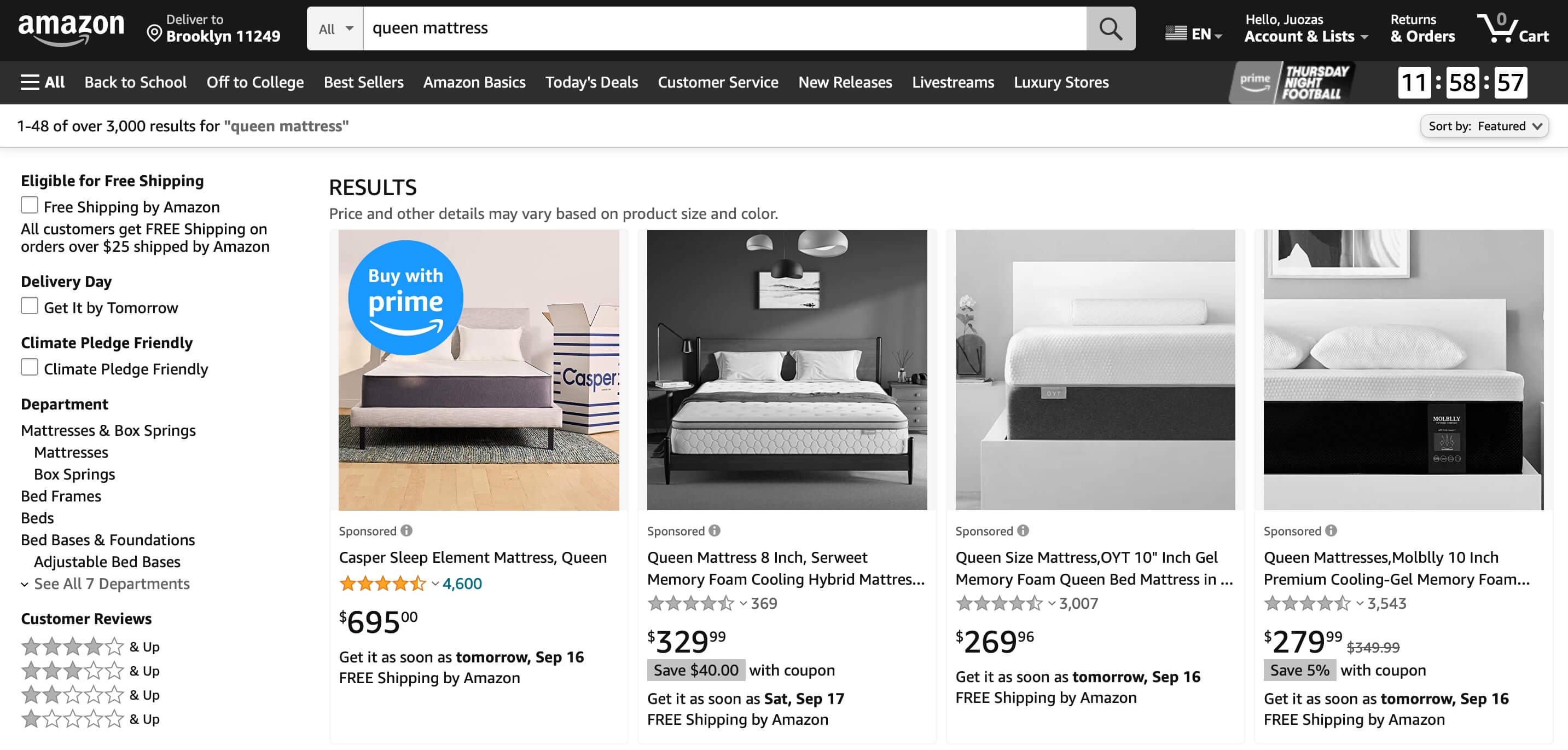 "We think that giving DTC merchants the ability to reach purchase-ready Amazon shoppers as they search for products will be a big win for: 1) Shoppers, who can find new products on Amazon and buy them direct from their favorite brands, with the promise of free, fast Prime delivery and the A-to-Z guarantee, and 2) DTC Merchants, who will have a new avenue they can use to grow their brands and increase their DTC ecommerce sales," wrote Dave Lefkow, Principal Product Manager at Amazon, on LinkedIn.
Amazon is the default search engine for many shoppers and has unlimited first-party data for advertising targeting. Some DTC brands were already using Amazon's Demand Side Platform (DSP) to drive shoppers to their websites using Amazon's targeting. Buy with Prime introduces new verticals to align Amazon with off-Amazon e-commerce further. Amazon will even buy advertising for Buy with Prime-enabled websites on Facebook and Instagram. At no cost to the merchant.